Halifax event sets record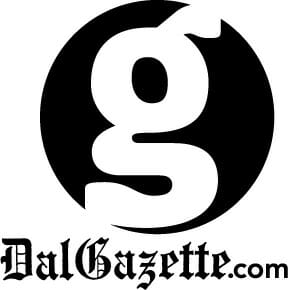 Halifax's Light the Night campaign, which culminated in a walk on Oct. 22, was more than successful according to event coordinator Samantha Warshick.
The city's walk was named the highest-raising first-year walk ever in Canada. "That's a pretty great title," Warshick says.
Participants raised $250,000 for the Leukemia and Lymphoma Society of Halifax—more than three times the original goal of $79,000.
Light the Night was Dalhousie Homecoming's charity of choice this year. Dal was already a local gold-level sponsor and partner, meaning they gave $5,000 out of the homecoming budget.
However, Allison Skelding, the officer for alumni engagement at Dal, says that despite the sponsorship there wasn't a lot of alumni response to the event. The walk took place over Homecoming weekend.
"We didn't do all that well in getting a Dal team together," she says, although she doesn't know why not. "There were a few of us there, and lots of alumni, but mostly as individuals." The team raised a few hundred dollars, she says.
But Warshick says that Dal's involvement and presence was useful nevertheless. "We really hope they consider staying partners with us," she says.
Dal cheerleaders were also there to help walkers through the warm-up and to cheer them through the kilometer of hope, which Warshick says was greatly appreciated.
Two of Light the Night's "honoured heroes," Ryan Joudrey and Leslie Crowell, are also Dal alumni. Crowell works in the Centre for Family Business and Regional Prosperity and was the corporate walk chair.
This year's route at one point took the walkers through the University Street loop and Warshick says the society would like to keep that part of the route for next year.
The entire route was 5 km long, starting at the Halifax Commons and winding its way through the downtown area.
More than 1,300 walkers participated, and one local team—Francesca's Fight Club—was named the highest-raising "Friends and Family" team ever in Canada.
Light the Night is run by the Leukemia and Lymphoma Society and aims to eradicate blood cancer. Participants carry illuminated balloons to represent the people for whom they're walking: white for patients, red for supporters and survivors, and gold in memory of loved ones.
Torey was the Copy Editor of the Gazette for Volume 145 and Assistant News Editor for Volume 144.