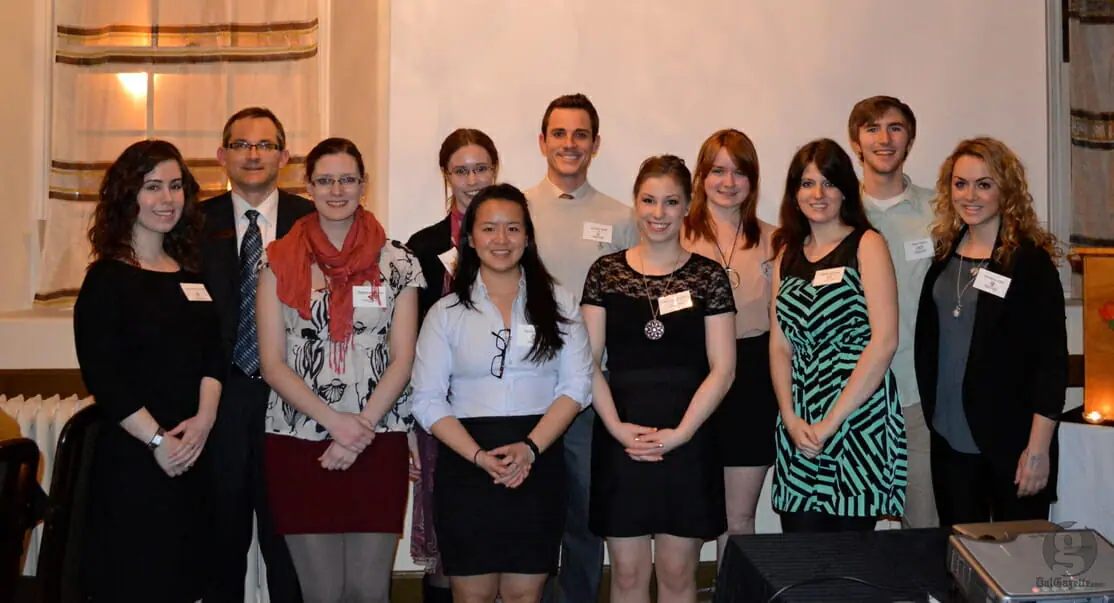 "Dream big and it could happen."
That's how Katherine Strynatka described the experience of helping organize the fourth annual Dalhousie Arts & Social Sciences Society (DASSS) Conference 2013, which took place March 8 and 9.
As the first fully student-funded and student-organized national undergraduate conference in Canada, the event played host to undergraduate scholars from across the country.
Last year, under the leadership of former DASSS president Max Ma, the society decided to open up the conference for the first time to the entire country.
"We were all really surprised when it [succeeded so tremendously]," said Strynatka, the society's current VP (academic). "That kind of set the tone for future years."
While many conferences for emerging scholars focus on graduate studies, DASSS 2013 provided a chance for students to showcase their undergraduate research.
"It's really a very rare opportunity," said current DASSS president, Andrew Swift. "We need to recognize that it's in one's undergrad that we're forming … key research skills.
"It really starts now."
Of the 60 submissions received from 16 different universities nation-wide, 15 students were chosen to present. Half were from the Halifax area, while the furthest afield came from Grant MacEwan University in Edmonton, Alta.
Not only did the presenters gain from participating, Strynatka said the conference planning committee also benefitted from the experience of hosting the conference. Between 20 and 30 students on council volunteered their time to review submitted abstracts and papers.
"This is a great opportunity to kind of gauge what their peers are doing–to review their work and decide whether they feel like this is worthy of being presented or not," she said.
"To see the opposite side of that relationship has been really interesting; wouldn't everyone want a sneak peek at someone else's work?"
For the first time this year, the conference paired up with Writing Havoc, a three-day student creative writing festival organized by Dal student Alexandra Kitson.
"We wanted to provide a more holistic and engaging experience for the conference," said Swift.
"It's academically focused but it's not just about academics," added Strynatka.
The conference's keynote speaker on March 8 was North Korean defector Shin Dong-hyuk, the only known person to have been born into the North Korean prison camp system and escape from it alive.
Swift said DASSS intends to put together an electronic journal following the conference and has already secured funding from the faculty toward that end.
Strynatka said she hopes to one day see the conference become bilingual.
"Here we are, calling ourselves Canada's first national student-funded, student-led undergraduate conference," she said. "I feel like it should be accessible to all Canadians and all Canadians are not Anglophone."
But Strynatka was happy with how the conference turned out.
"For me the triumph is when the conference finally happens and I finally get to meet the people I've been conversing with through email back and forth," she said.
"They're standing in front of me, they've travelled hours on a plane to be here and it hits me. I think, 'Wow, this is real,' and it makes it so worth it."