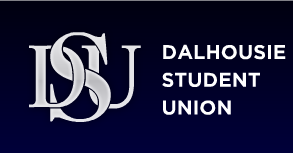 To be eligible for a DSU executive position, you must be a member of the union. The DSU constitution says "Members of the Union" means "all registered students at Dalhousie University who have paid the prescribed fee."
It says a "student" is a full-time or part-time student as defined by the university calendar. You only need to be registered in a minimum of one full-credit course to be considered a part-time student.
Audit students, who are registered in classes but do not receive grades or need to work on assignments, are considered part-time or full-time students depending on how many classes they are auditing.
So if you are admitted to Dalhousie and you audit one class, you can be a DSU member without ever attending a single class.
Auditing a class is half the price of being a regular student, so you could consider that initial $500-or-so registration fee an investment in the $30,000+ salary you'll have as DSU president—provided you win the election.
Jesse, editor-in-chief of the Gazette, is a fifth-year student of journalism at Dalhousie and the University of King's College. He started university with three years of experience writing for Teens Now Talk magazine, where he is now copy editor. Before writing a story Jesse likes to think about how his metal detector could finally be useful in researching this one, but there is never a way it could be. Jesse has produced writing and interactive features for Globalnews.ca and The Chronicle Herald. He may be followed on Twitter, @RealJesseWard, or from the Gazette office on Mondays around 8 p.m. to his home in West End Halifax.
Email Jesse at editor@dalgazette.com.