Student Union
BOG representative: Jeremy Ryant
He promises to push the Board of Governors to lobby the provincial government for more university funding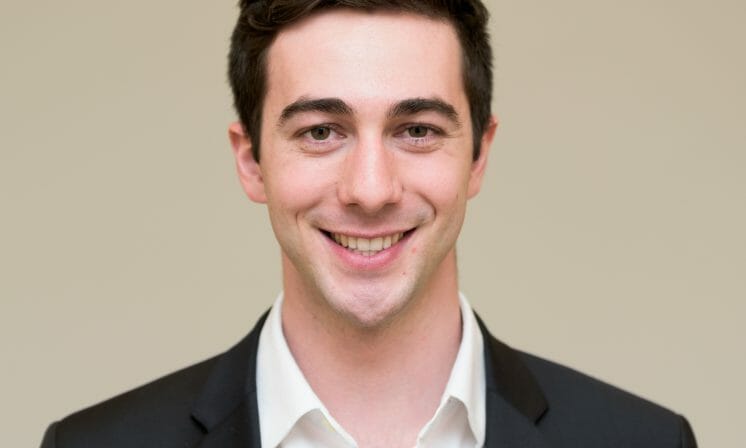 Name: Jeremy Ryant
Hometown: Winnipeg, MB
Major, year: Juris Doctor, first year
Why do you want to be on the Board of Governors?
I want to be on the Board of Governors because I want to bridge the gap between Dal's student body and its senior administration. It is easy for university administrators to lose touch with what is important to students. I want to ensure that university governance is motivated primarily by things like affordable tuition, inclusive services, and accessible facilities, and secondarily by what matters to senior administrators – things like ensuring a balanced budget.
I believe that I am well-positioned to serve as the link between students and administration because of my extensive involvement in the Dalhousie community. I have been a student at Dal since 2012. In May, I graduated with an Honours BA in Political Science and International Development Studies. In September, I started my law degree. I was also a varsity athlete for four years.
During my undergrad and law degree, I have been on the executive of multiple student societies and led several community-based initiatives. As both a Dal alumnus and Dal student, I am well-equipped to be the voice for undergraduate, graduate, and professional students on the Board of Governors.
What do you plan to do once you're elected?
If elected to represent Dal's student body on the Board of Governors, I will work towards two objectives.
Cap and lower tuition by fostering a stronger relationship between Dalhousie and the Government of Nova Scotia
More than anything, tuition is a political issue. In the next two years, the government plans to develop a new funding agreement that determines how much money universities in the province receive. I think that senior administrators at Dal can do more to lobby the provincial government and ensure that a larger portion of Dal's operating budget comes from the government instead of students.  A first step would be holding regular, transparent meetings between Dal administration and the Department of Labour and Advanced Education.
Improve facilities and increase community accessibility
I will advocate for facilities that meet the physical, emotional and intellectual needs of all students. Moreover, I will work to ensure that Dal is an accessible campus, especially for marginalized student groups. This means pressuring the Board of Governors to approve more funding to support student cultural societies and mental health services. I will also advocate for Dal to put resources towards recruiting and supporting students from marginalized communities.
What experience do you have with Dalhousie's Board of Governors?
I have had tens of thousands of experiences with the Board of Governors. Every experience represents a dollar that I have paid Dalhousie for tuition – all approved by the Board. I think it is important for students to realize that the Board is responsible for many of the decisions that impact our day-to-day lives. Every time we step into one of Dal's buildings, use one of its services, or write a tuition cheque, our experience is directly connected the decisions made by those on the Board. It is precisely for that reason why I believe it is important to have a student representative who can bring strong advocacy and allyship to Board meetings.
I have also had the opportunity to directly interact with university administration in a number of different capacities. For example, as the former President of Dal's Varsity Council, I regularly liaised with university administrators to discuss student priorities. I continue to interact with administration in my capacity as Co-Manager of the Varsity Swim Team. Additionally, last year I received a Board of Governors' Award. Together, these experiences demonstrate that I can simultaneously work with university administration and advocate on behalf of students.
If you had been on the Board of Governors this year, what issues would you have brought up?
The current student reps did a fantastic job of representing students on the Board of Governors this year. If I was on the Board, I would have similarly brought up issues surrounding tuition, community accessibility, and facility renewal.
On tuition, I would have recommended that the Board devise a transparent strategy to lobby the provincial government for increased funding based on enrolment changes, student debt levels, and student demographics.
On community accessibility, I would have pushed for more funding to support student societies and mental health services.
On facility renewal, I would have recommended that the university allocate extra funds to fix crumbling infrastructure on the Sexton Campus and to fix the Dalplex pool.
What role do you see the Board of Governors playing in the upcoming year?
The Board of Governors acts as a "steward" to Dal, meaning that they delegate the day-to-day operations of the university to the president and senior administration. However, the Board is still Dal's final decision making body, and may overrule the president if it is in the university's best interest. In the upcoming year, I hope that decisions are made primarily through the lens of diversity and inclusiveness and secondarily through the lens of ensuring a balanced budget. Because at the end of the day, Dalhousie should be an accessible and affordable place for everyone.