Student Union
Vice President Student Life: Cory Larsen
Sole VPSL candidate wants to see consistent Tiger pride throughout the year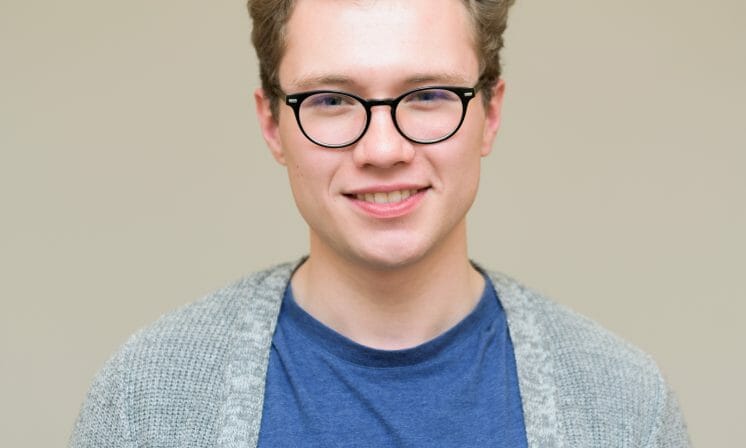 Name: Cory Larsen
Hometown: Ottawa
Major, Year: Third year, Theatre Studies
A large part of this position is aimed at building a sense of school pride on campus, what is your plan to do this?
Every year, after O-Week and Dalfest, it always seems as though Tiger Pride dissipates. So, because we begin the year with so much excitement and enthusiasm, the question isn't how do we build a greater sense of Tiger pride, but how do we ensure that it lasts the full year?
The answer to this lies in the DSU's approach the subject of student life as a whole. If we want the momentum of student pride to continue, then we need to ensure that students are able to have consistent, positive interactions with their union.
I believe the key to doing this is by focusing on making things simple. I aim to do this by bettering our communication with constituents so information is reaching more than just those in the 'DSU bubble,' improving accessibility to services and events and pursuing more collaborative opportunities. By focusing on opportunities for communication, accessibility, and collaboration within the DSU, I believe we can then be more innovative and consistent in creating positive interactions with students which will naturally lead to a continued sense of school pride.
DalFest and Orientation Week are two of the major events lead by this position, what would you hope to bring to them?
O-week and Dalfest are essential events hosted by the DSU and, as I mentioned before, are crucial in kicking off the school year in an exciting and fun way.
I've been a participating member of the O-week committee for the past two years and I really think we've made great strides in the way of finding a really good model for the week that is educational, safe, and fun. I would hope to recreate that this coming year, while also finding new ways to engage a wider and a more diverse group of students as well and ensuring all students feel as though they have a home here at Dal.
In terms of Dalfest, we can always strive to have more students come out, but going beyond that I'd also love it to have more of festival vibe rather than just two big concerts. I think this is possible by introducing either an opening or closing party that gives the feeling of one long-running event, much like you would experience at other music festivals.
What is an event, that is your own idea, that you would bring to Dalhousie if elected?
I'd really love to do celebratory events that happen halfway through each semester. For example, if I were to do one in the first semester, it would probably happen in early November with an autumn theme so we could have a giant pumpkin carving, the Grawood could set up an outdoor space for drinks, have the Loaded Ladle do a serving that focuses on ingredients that are in season during that time, have a small band or group of musicians, etc. Just something chill and easy that students could drop in to.
Moreover, I'd love to see more collaborative approaches to how the DSU plans and facilitates its events. I think there are a lot of rad student societies and organizations that we should be working with to host some super solid events and other student programs. Also, by partnering and collaborating, we're only providing more opportunities to get more people involved! School spirit!
What is one area of student life that you think could be improved?
One area of student life that I think that can always be improved is the food! Food is such an integral part of our day-to-day lives and it is so important that we're feeding our bodies properly. I think we're really fortunate that there are three really major and well-organized services that help students access food (Loaded Ladle, Food Bank, and the DSU Market). The work they do is super important and I'd love to see those services expand so they are reaching a wider student population. I know there's been some work to try and get those folks on our other campuses and I'm really dedicated to continuing and building on that work.
Also, I think we should begin investigating the possibility of starting a breakfast program throughout the week. Breakfast is such an important meal and I know we're all guilty of skipping it on occasion, myself included. Student life is busy and, unfortunately, sometimes meals end up low on the list of priorities. Having something quick, easy, and accessible that students can grab on their way to class can at least help ensure students have the opportunity to start their day off right.
What is your favourite thing about Dalhousie?
My favourite thing about Dalhousie is definitely the 'Dal' part. Not a huge fan of the 'housie.' Kind of weird. It's like house but they throw in an 'i'? Sneaky.
But in all seriousness, I think my favourite part is the number of opportunities students have to get involved with something they're passionate about. Whether it is student politics, athletics, Harry Potter, or anything in between, odds are there is a society or event for it. That level of freedom to pursue whatever it is you love is something that makes student life at Dal so unique and, in fact, it is that freedom that has led me to seek the position I'm currently running for.