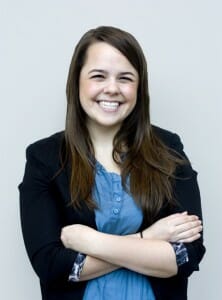 Running for: President
Name: Sarah Bouchard
Age: 23
Program: Fifth-year, political science and religious studies
Hometown: Fort Kent, ME
Interesting fact: Owns and helped to restore a 1940 John Deere tractor
If elected, Sarah Bouchard expects to learn a lot from the presidential position even though she has been an executive for a year. Bouchard says that she brings a lot of experience to the table because of her current position as VP (external) academic.
"I think it's important to find a balance within the organization between supporting new initiatives and ideas, and securing strong foundations so the new ideas are well thought out in future years," Bouchard says.
She hopes to reinforce the idea that change can happen and provide students with an open door to their executive team.
"It's not necessarily about coming in with a new crazy idea because I think there are already a lot of ideas and students with ideas. I think it's about students, and connecting them and their ideas. That's what's going to allow change to happen," says Bouchard.
Bouchard says that she feels like Dal has become like a new home to her in the five years she has resided here.
"I'm excited to be a part of this place that has meant so much to me and I would ask for student support most directly because I feel I have the experience and passion necessary to drive me forward as the students' next DSU president."