With the majority of Dalhousie University courses being conducted virtually, students are more isolated than ever before. In an effort to find a sense of campus community, students have turned to social messaging apps such as Discord to create the connections they're missing out on.
Discord is an online platform for mobile and desktop devices that allows users to create their own community servers. Within a server, users can host multiple chat rooms for specific topics where they can send instant messages, share files, communicate over voice chat and screen share.
Prior to the COVID-19 pandemic, Discord was primarily used by the gaming community. In June 2020, the company decided to change its approach and become a tool for daily communication — a decision that has proven successful within the Dal community.
"We had Dal Mobile, but it was still new and not really optimized for a large-scale network of chats and calls and screen sharing," said Daniel Kang, a first-year computer science student at Dal who helped create The Unofficial Dal Online Learning Community server on Discord, which currently has more than 600 users.
"We just needed a better and stronger platform to act, really, as a central hub for online learning, and the idea of making the Discord server came to my mind," Kang said.
Creating a central hub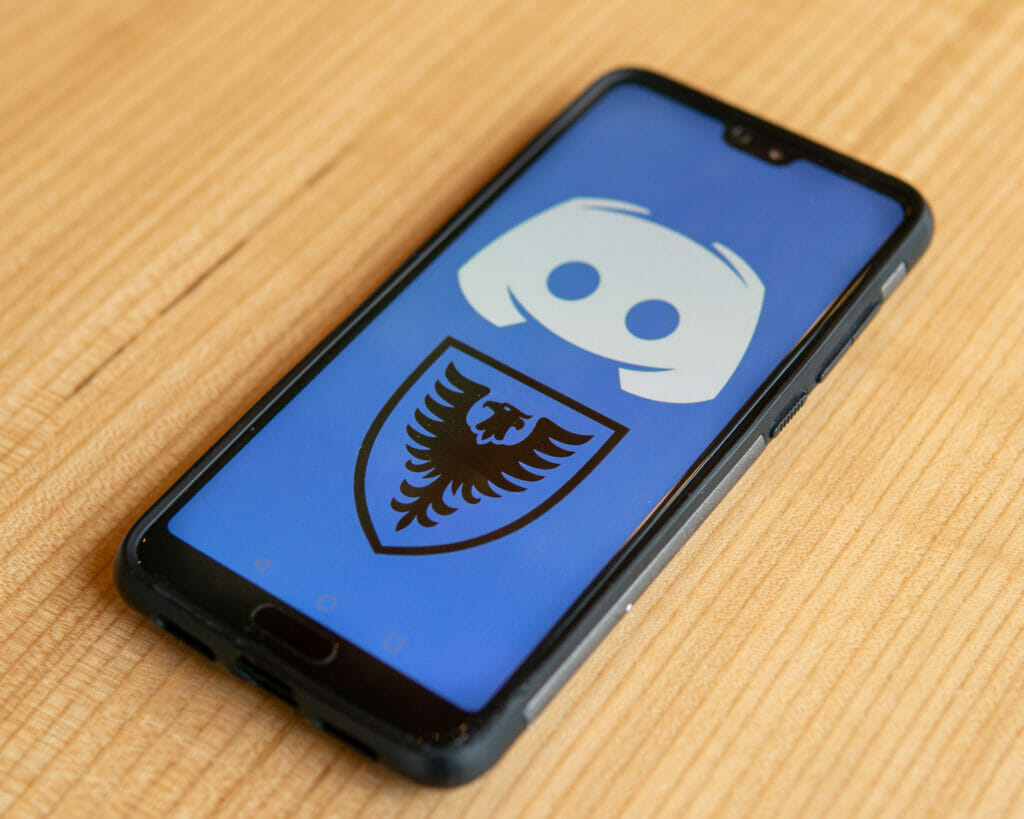 After creating his server in the fall, Kang promoted it on Dal Mobile, the app launched by Dalhousie specifically to connect students with each other amidst the pandemic and virtual classes. There, Kang found another server for the Dalhousie community created by second-year math student Louis Bu. Kang was concerned about multiple servers existing to serve the same purpose.
"That destroys the point of a central hub," Kang said.
So, Kang reached out to Bu and they merged their servers together. Their new server caters to the entire Dal community. When students first join the server, they're asked to select their role. The different roles are programs and years at Dalhousie. For example, once a student selects sciences as their role, they gain access to the sciences' chat rooms, such as biology or chemistry. In response to student feedback about the server, Kang also added pronouns to the roles feature in November 2020.
The new study group
Dave Chuck, another first-year computer science student, started a Discord server designed only for computer science students. It currently has around 130 members. Like Kang, Chuck started the server as an attempt to create a centralized hub for computer science students looking for help in any of their classes.
At the beginning of the fall term, "there was a bunch of different group chats of people asking the same thing, all over the place, all at once," Chuck said.
Chuck tried the general Dalhousie server Kang and Bu created, but he was looking for more than just one computer science chat room where students could ask general questions.
"One minute it's talking about this course, the next minute it's talking about another course, or something about what to do for the [degree requirements]," Chuck said. He wanted a place where students could get help for a specific course they're struggling with.
To do this, Chuck created an academically focused server with a comprehensive list of chat rooms for each computer science course. Once students indicate what year they are in through the roles feature, they can access chat rooms for each computer science class in their year. Students can also create chat rooms for electives that are popular among computer science students in their year.
Helping each other and having fun
The general Dal Discord server has lots to offer aside from academics and chatting with peers. Kang said it can be used for "sharing art [and] creativity."
"There are some really impressive artists in the server, and they're like a blessing to my eyes," Kang said. "You could talk about aquariums. You can share pictures of your pets and they're all adorable."
This all takes place in chat rooms called hangouts, which also include spaces to talk about politics or share memes.
The server also takes advantage of Discord's roots in gaming. Students can select a gaming role to be notified of any game nights on the server, which take place through the voice chat feature. Among Us is often the game choice, Kang said.
The turnout for game nights usually isn't huge, Kang said. The most people he can recall attending is about 20. But Kang hopes those numbers will increase over the winter term "so everyone can have fun and enjoy their time in online learning."
Students can join the general Dalhousie Discord server at https://discord.gg/5W4PSd3kPX, or the computer science server at discord.com/invite/yrq4CGMqWr.