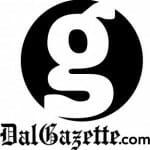 Like many students, Melissa Johnston was broke. Unlike most of us, she became a sugar baby.
When a friend showed her seekingarrangement.com, she made a profile.
It's a self-described "mutually beneficial" website for rich men and women ("sugar daddies/mamas") and younger charges ("sugar babies"). Sugar babies are paid on average $3,000 a month to be available for their sugar parent. What that 'availability' means varies depending on the agreement.
Johnston, a former Dalhousie student now living in New Jersey, didn't disclose how much she was paid, but says her arrangements worked for her. She says she was taken to fancy restaurants and doted on, without being forced into anything sexual.
"At first I was a little turned off because a lot of the guys on there can be too straightforward or a little creepy," Johnston says.
"But in the end I met some really nice people."
Johnston's platonic experience isn't the norm. According to the site, about 80 per cent of transactions include sex.
George (real name withheld), a Halifax lawyer, is a sugar daddy who is also in a long-term relationship. He uses the site to find women to take to formal events. His girlfriend isn't into the dinner party circuit.
His sugar baby changes about every six months—more like a consistent escort than a proper sugar baby. He's had two so far. He says his close friends know about the arrangement, but no one else seems to notice.
"Honestly, I don't agree with it, but in my circles, attractive women are as much a status thing as a nice car or watch. I know it's wrong, but it's not up to me to change stuff like that," says George.
He says his girlfriend is cool with the arrangement. It's just an appearances thing to her, and it lets her off the hook from the revolving door scene of cocktail parties and stuffy soirees.
George says sex with his 'other' girlfriend isn't off the table.
"Sometimes. About a quarter of the time. I don't pay her for that. It's up to her whether we do or not. She's not a prostitute."
Does his girlfriend know about that?
"No. Definitely not."
******
In a recent press release from the site, Dal is ranked the 14th fastest-growing campus in Canada for sugar babies. This is hardly a podium finish, with 55 new sugar babies at Dal last year. Ryerson tops the list with 183 new sugar babies in 2012.
Appearances are deceptive, says Marina Adshade. The economist spent eight years at Dal teaching and researching the economics of sex. She's also the author of an upcoming book, Dollars & Sex: How Economics Influences Sex and Love, examining the relationship between what we do sexually and how it impacts our wallets.
She's skeptical of the poll released by Seeking Arrangement as well as the motivation behind it.
"Of course they have an incentive to promote the behaviour as normal. They want to make the students think this is normal," Adshade says. "It's an attempt to say, 'Hey everyone else is doing it. It's normal. You should try it too.'"
The site's rationale? Find more educated women to create a niche market in the sex trade field.
Adshade notes the site's release shows a statistically tiny growth, far less than one per cent of the school's population.
"An increase of 55 is a bunch of girls in the middle of the night signing up and saying, 'yeah, this will be fun.' It's nothing. It's not a trend."
She says there's little to indicate more interest from buyers in Halifax. Supply went up and prices went down. A couple of years ago, sugar babies were almost guaranteed $4,000 per month. Now there are more of them and fewer buyers, it's not unusual to make as little as $1,000.
Adshade says it's just not worth it.
"For sex work, it's a pittance that they're getting paid. $2,000 a month is nothing to make yourself available full time—no other sex worker would do it for so little."