Sierra Sparks remembers the frustration of being the only woman in a design group during her first year of engineering at Dalhousie University.
"No one was listening to what I wanted to say," Sparks said. Her early experiences with university engineering left her "wanting really badly to prove all these people wrong."
In November 2020, Sparks became Dalhousie's 92nd Rhodes Scholar. In the fall, she'll travel to Oxford University in England, where she'll pursue a DPhil in engineering science specifically to study medical imaging.
As a Black woman in a field dominated by men, Sparks credits much of her success to "having people who really believed in [her] and having people who didn't."
Sparks is leaving Dalhousie with a lasting impact on and off-campus. She worked with the Dalhousie Women in Engineering Society to host young women interested in engineering on campus, while conducting her own presentations at local schools in the hopes of demonstrating to young women and Black students that they can be a success in engineering.
She also altered the curriculum at Dalhousie for years to come. As a part of the Dal branch of the Institute of Electrical and Electronics Engineers, she helped write a report on anti-discriminatory and inclusive design in engineering.
As a result, the syllabus of Engineering in Society II (a required course for many students in engineering) was adapted for the fall term to include lessons on inclusive design. Sparks is currently working with Dal to implement the report's recommendations in other courses.
From talented student to campus-wide leader
Sparks found enjoyment in math and science from a young age.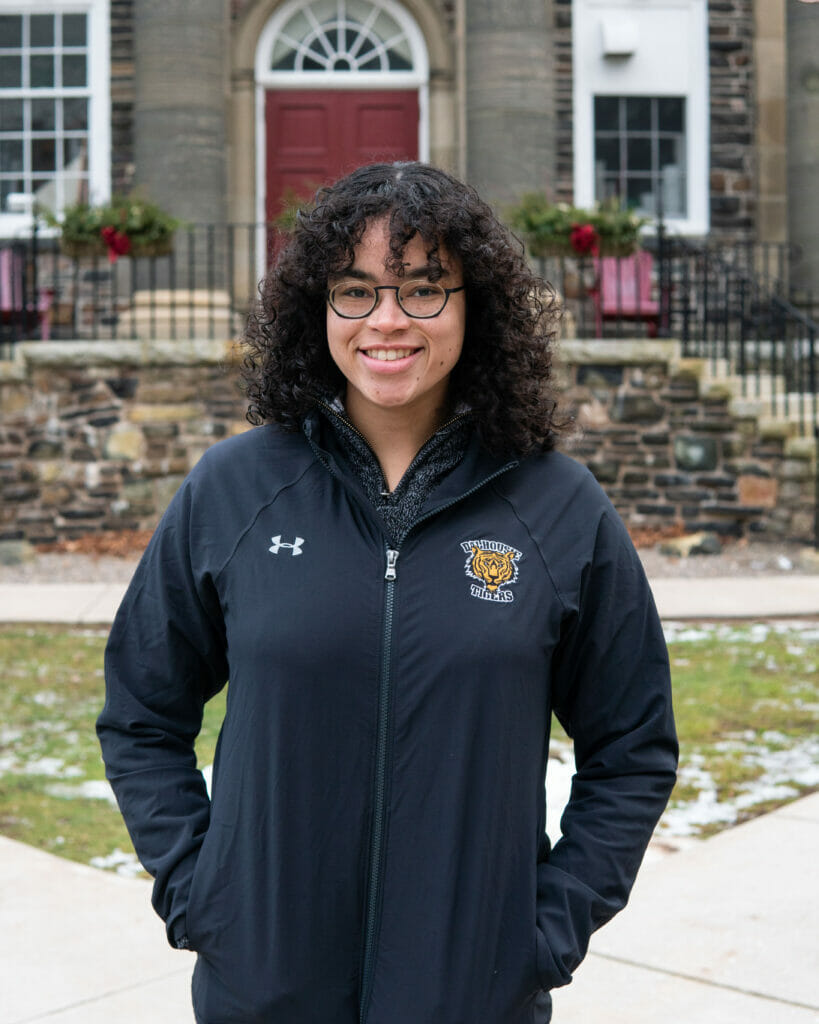 She remembers driving to elementary school and going through the Tim Hortons drive-thru with her mother, who "would just kind of quiz [her]."
"Like, 'If I pay with $5 how much change am I getting after tax?' Like that was a fun game for me," Sparks said. "That's not obviously everyone's definition of fun. But that was just what I really enjoyed doing."
Despite her affinity for math and science, it wasn't until Sparks was a student at Prince Arthur Junior High in Dartmouth (now Dartmouth South Academy) that she connected her passions to her current career path. This happened when her cousin travelled from Ottawa to Dalhousie to take engineering, and encouraged Sparks to couple her talents in math and science with a future in the field.
"The only exposure I had to engineering was her, essentially. And so, you know, from that kind of young age, I was able to see, 'Oh, yeah, obviously women can excel in engineering, because here's my cousin doing it.'"
Sparks says she didn't come to understand how underrepresented women are in engineering until she arrived at Dal. She recalls male peers telling her in first year she wasn't competent and classes were easier for her because Dal wanted to retain female engineers.
But Sparks wasn't deterred.
"I didn't want to leave engineering because of it. One, because I'm stubborn. But two, because I had my cousin," Sparks said. "I knew that it was possible to be a woman in engineering and still succeed."
Without her cousin, Sparks says she may not have become an engineer. Now she hopes to provide that sort of support to the next generation of Black and female engineers.
"I wanted to be that role model for people who may not have an older cousin," Sparks said. "Because it's really important to me that at least people are exposed [to engineering], to see that it is possible for them to succeed."
Sparks said the most rewarding aspect of her experience at Dalhousie was the time she spent helping others as a leader on campus – something she didn't believe she had the capacity to do prior to arriving at university.
"When people say leadership, it really means so many different things to everyone," Sparks said. "What I really learned, especially in first year, is just that everyone has something that they can bring to the table."
In her first year, a friend encouraged Sparks to run for the first-year representative position with the Diploma of Engineering Society (DES). Sparks hasn't stopped leading since.
In her four years at Dal, she has been first-year representative, president and banquet committee chair of the DES, vice-president (external relations) of the Undergraduate Engineering Society, vice president (outreach and logistics) of the Women in Engineering Society, treasurer of Dalhousie's Institute of Electrical and Electronics Engineers branch, social representative on Shirreff Hall Residence Council, and a head leader for orientation week.
"[Being a leader] has been what kind of motivates me to continue doing school and just, honestly, it gives me a lot of energy," Sparks said.
Additionally, Sparks was elected as a 2020 Dalhousie student senator, serving as the women's representative on the Dalhousie Student Union's Senate Caucus. She also worked as a teaching assistant and a Together@Dal upper-year mentor for incoming students in 2020.
In her spare time she enjoys playing and composing music on the piano. In May, she composed a song titled "Always Moving" (which you can view on YouTube) in honour of the Black Lives Matter movement.
"It's a good relaxation tool for me outside of engineering," Sparks said about playing the piano.
How she'll change the world
Once on campus at Oxford, Sparks hopes to continue her passion of helping people through engineering.
"Over the past year, I've become very passionate about not only the outreach component of getting people into engineering, but kind of from a broader perspective making engineering inclusive for other people and making the product of engineering inclusive," she said.
Sparks plans on researching solutions for the high cost of medical imaging equipment, the amount of training a person needs to use it and the factors which currently cause medical imaging to be inaccessible for many remote communities.
"For example, for ultrasound imaging, if you don't have someone there to interpret what the image means, then it's almost useless," Sparks said.
Sparks hopes to find these solutions by researching a current breakthrough in medical imaging: the use of artificial intelligence. Specifically, she'll be looking into MRI and the way it can be used to diagnose dementia and Alzheimer's disease.
Acknowledging the scholarship's past and improving its future
In 2015, a campaign called Rhodes Must Fall began when students at the University of Cape Town successfully protested for the removal of Cecil Rhodes' statue on their campus.
Rhodes was a British politician, businessman and coloniser. Some have credited him as an architect of South Africa's apartheid. Historical documents also show Rhodes clearly held white supremacist views. Until 1977, when the first Black South African received the Rhodes scholarship, all South Africans who won the scholarship were white. This was partly due to a stipulation in Rhodes' will that four scholarships be reserved to students from four all-male private schools, which were formerly white-only. Furthermore, only men could receive Rhodes scholarships until 1977.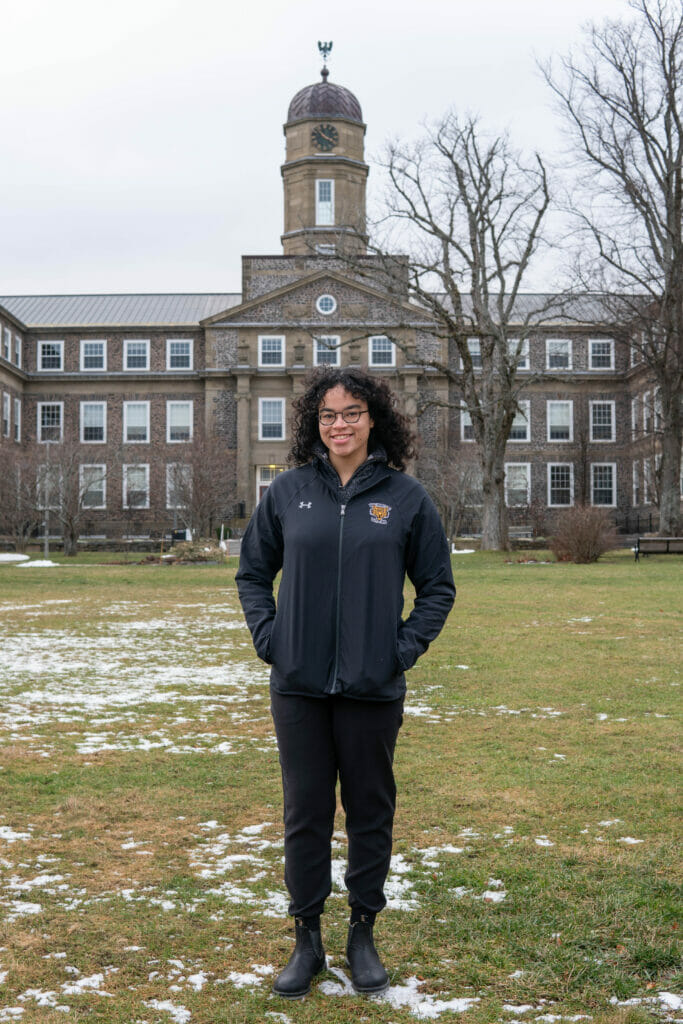 After this year's class of American Rhodes scholars was announced, conservative websites and news outlets began bemoaning the cohort's diversity as a concession to "woke ideology," as the Times of London put it. Of the 2021 American Rhodes scholars, two are non-binary, half are first-generation Americans and one is the first transgender woman to ever win the scholarship.
Sparks said it's difficult to deny the Rhodes Trust is considering diversity when selecting applicants.
"That's like, almost the same as people saying, 'Oh, I don't see colour,'" Sparks said. But she believes recognizing diverse applicants is important for the future of the scholarship.
"Having people who are not fitting that typical profile that [Cecil Rhodes] was looking for originally is really important to rebranding the scholarship and giving those opportunities for learning," Sparks said.
Sparks did not know much about the Rhodes Must Fall campaign prior to applying for the scholarship, but decided to do more research into the issue before beginning her application. Learning more about Cecil Rhodes' history didn't deter her from pursuing the scholarship.
"Any institution, there's going to be some sort of history there, if it's more than 50 to 100 years old," Sparks said. She pointed to the pro-slavery Lord Dalhousie as an example, after whom Dalhousie University is named.
Over the summer of 2020, the Rhodes Must Fall campaign had a resurgence with the Black Lives Matter movement. At Oxford, a statue of Rhodes still stands on an Oriel College building. After thousands of students protested about it in June 2020, the university announced the statue would be removed. The removal has since been delayed by the university.
In June 2020, the Rhodes Trust created a webpage to explain and acknowledge the racist foundation the scholarship is built on.
"I did appreciate that they were at least acknowledging it, but there's definitely still a lot of work to be done," Sparks said.
Sparks was glad to learn the Rhodes Trust created workshops on Cecil Rhodes' legacy for the annual orientation new scholars must attend. Once on campus, she plans on joining the Black Association of Rhodes Scholars to continue discussing the issue amongst her peers.
"It's really important to have these dialogues and to realize, OK, this is the history of the scholarship," Sparks said. "How can we move forward, understanding the many mistakes of the past and make it better?"