Brain-computer interfaces (BCIs) have gained attention in the past few years, often associated with utopian visions of neurological health revolutions or science-fiction fears. But what does this research look like here at Dalhousie University? Is it as inaccessible as we perceive it to be? Who are the people making it happen?
On March 20, students from across Dal science packed into the SURGE lab in the Life Sciences Centre for an address from professor Aaron Newman of the Neurocognitive Imaging Lab brain research organization.
The address opened the SURGE Neuro-Hackathon event — the second of its kind at Dalhousie and the first since the pandemic. SURGE is a science-specific applied training program based at Dal and funded by the Nova Scotia government.
The hackathon may not be familiar to those outside of computer science. These events see participants divided into teams and tasked with finding creative solutions to problems or applications for emerging technologies.
This weekend, students got their hands on electroencephalogram (EEG) machines, many for the first time. EEGs measure electrical activity in the brain through small metal electrodes placed on the scalp's surface.
"Conventionally to do EEG, you need to be in a research lab with a large budget. But in that situation, you're quite constrained in the kind of research you can do," said Newman. "But to have new experiences and dream up new applications you need a much more relaxed and flexible environment. What we do is to try and provide people with exposure and plant a lot of seeds, letting people go in many different directions."
The Neuro-Hackathon is unique from a traditional hackathon — a series of events that brings computer scientists and others to build or improve skills and programs. They require neuroscientists, computer scientists, psychologists and others to work together in many scenarios.
Students brought knowledge of hospice care, social theory and music composition to shape their projects, presenting different visions for new technology.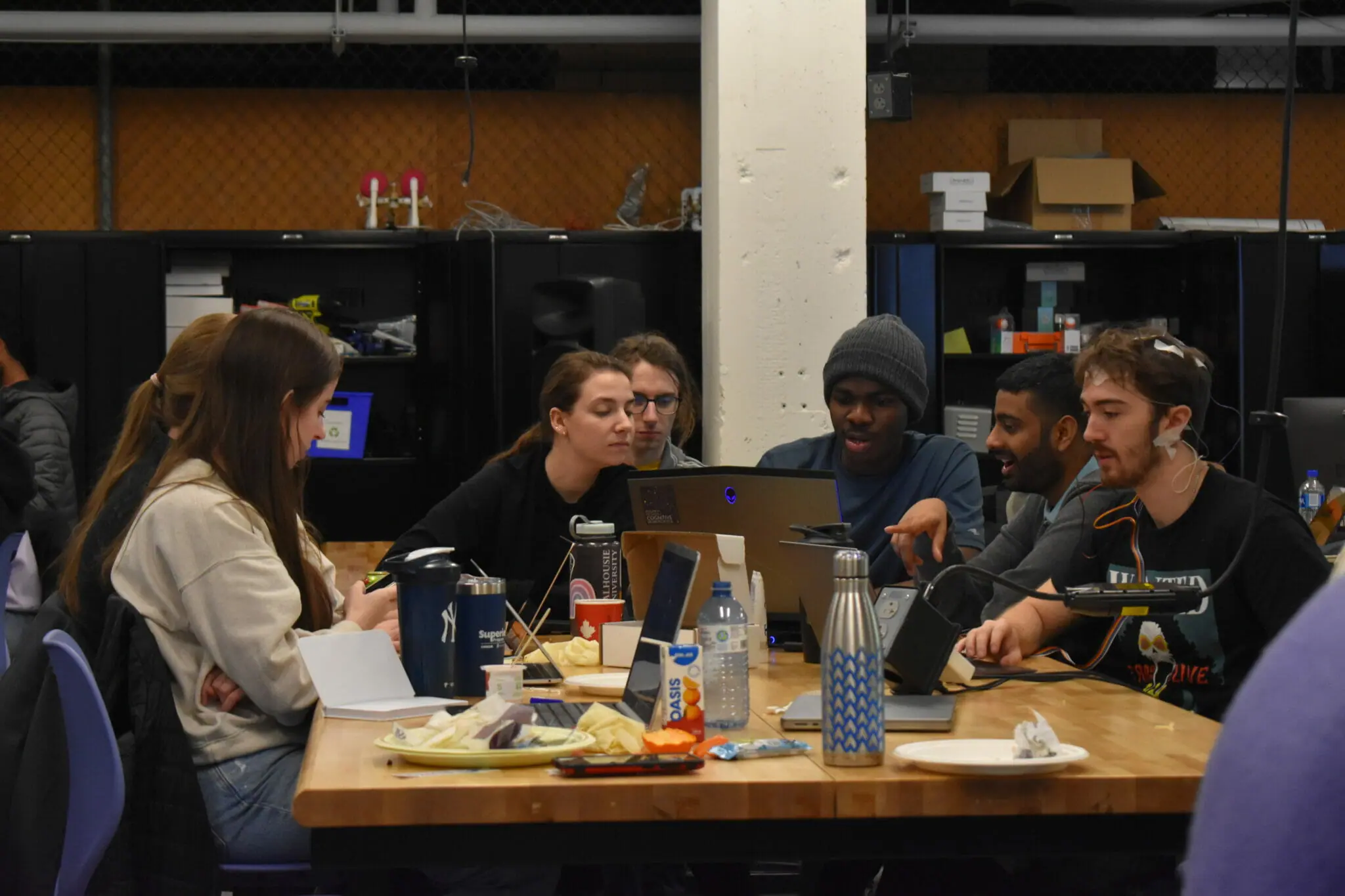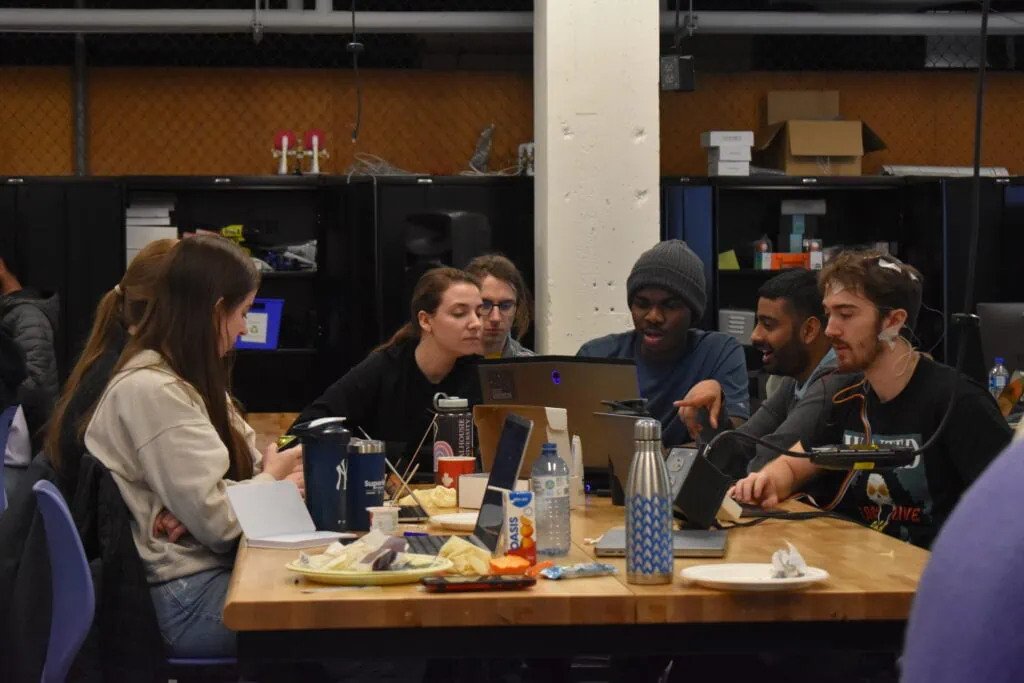 First hackathon since COVID-19
The Neuro-Hackathon has come a long way in a short time. At the first event in 2019, the event didn't even have EEG machines for the students.
"It was all theoretical, but I learned a lot and I fell in love with BCIs," said student Danny Gottfried of his first exposure to BCIs. He's now working towards his PhD at Dal, researching the performance of brain-computer interfaces with Newman.
"Fast forward three years, I'm steeped in the domain and I'm thrilled to introduce it to others. Over the years we've accumulated more devices and can now offer far more hands-on experience."
Team captures award from event
First-year students Aadhith Kumaresan and Rahul Rajesh used the weekend to propose a more efficient way to use the neurological data.
"I feel that a hackathon is not biased of age," said Kumaresan. "Anyone who has an innovative mind will do well. It's a collaboration that can end up being about science or business or arts. Hackathons have traditionally only been for computer science, but those borders are breaking down."
The pair brought home the award for innovation.
"It's a great place to explore your interests," added Rajesh. "You're exposed to so many different perspectives and fields of study and I think it's just a great environment to become sparked by something."