As COVID-19 restrictions lift in the province, both Dalhousie University and University of King's College campuses are offering in-person Orientation Weeks, better known as O-Weeks. This, however, does not come without concern and precaution for student safety.
O-Week at Dal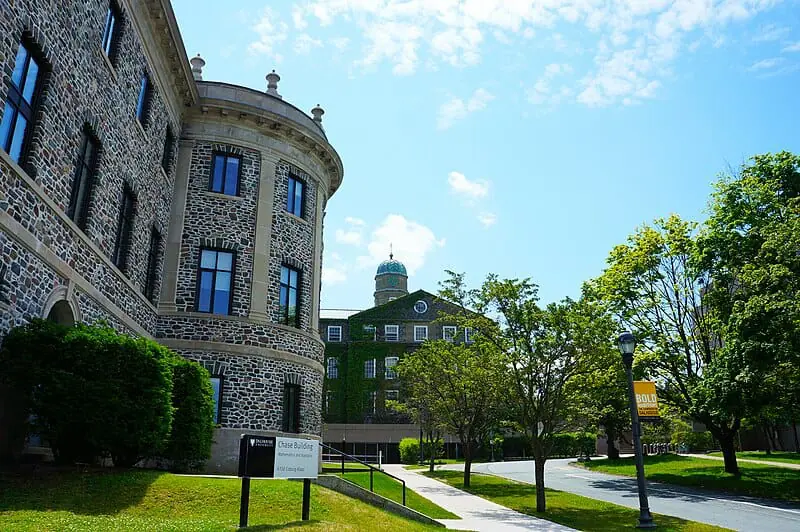 Dal Student Union (DSU) Vice-President (Student Life) Emilia Cordova said most activities would be outdoors with virus concerns in mind.
"We're trying to create an open environment because we know that COVID restrictions are coming back onto campus," she said. "We're making it explicit on our website which events are mask mandatory and which ones are mask encouraged. For any of our indoor events, masking will be mandatory."
DSU is preparing for a larger number of students compared to the past two years, as almost all classes are in-person again. The preparation inspired their O-Week theme.
"We thought of the theme 'Welcome to the Coast,' like saying welcome to your new home for the next four years," said Cordova. "I feel that this is the first big interaction that a lot of first-year students are having, and it's a great opportunity to meet new people from other programs."
Local musicians will perform on both campuses. Other activities include a ghost tour of Citadel Hill and a tour of Halifax. Information on the Dalhousie O-Week schedule is on the Dalhousie Student Union (DSU) website, including cost information and ticket booking.
King's O-Week
For students attending King's orientation activities, the full schedule arrives on the first day of O-Week via social media and the King's Students' Union (KSU) website. Neyve Egger, a coordinator of the King's O-Week, revealed one significant detail: the "New Roots" O-Week theme.
"We want to play on the idea that this is an opportunity to form new roots, new connections, and experiences that you've never had before," she said. "It's a uniting experience. We're growing together."
Egger added the week's activities will pay homage to the school's history, especially its former Windsor, N.S. campus, and the province's farming history.
"Growing is a process that is never really finished. So I think the idea of new roots is that you're being transplanted, to start somewhere new, but you're going to flourish and grow with it," she said. "You're going to grow and change here. I think that's the point of being in university."
Paige Chiasson, another coordinator of the King's O-Week, said, "participants can look forward to festivities or simply running around and just being silly."
"It's the perfect opportunity for incoming students to find their footing. I'm excited to see people form friendships," she said.
Both student unions will offer subsidies for those who can't afford the O-Week cost but still want to attend the festivities. Students who need financial aid for attending O-Week can contact their student union.
"The last thing we want is to put any financial burden on an incoming university student because that itself is usually a financial burden," Chaisson said. "The atmosphere we want to create for people should be a positive and accommodating one."
Both campuses also offer alternative programming for students who can't or don't wish to attend the bigger events, including a "crafter-noon" on the King's side and paint nights during some Dal party events.
Dal O-Week runs Sept. 1-4, followed by the King's campus O-Week from Sept. 4-10.