Some Dalhousie University employees could strike this fall as the university and the union representing a collection of instructors continue to bargain.
Since last April, the Canadian Union of Public Employees Local 3912 (CUPE 3912) — the union representing Dal's teaching assistants (TAs), markers, demonstrators and part-time academics (PTAs) — has been in a strike position. This means that within 48 hours of notice, members could walk out while Dal could lock them out. A strike would see roughly 1,300 part-time faculty and teaching assistants strike if an agreement cannot be reached.
"There's a lot of anger and frustration," former CUPE 3912 President Karen Harper said of progress in the negotiations. She resigned from her position on Aug. 13, so she was involved in recent activity.
When asked what can be expected if CUPE 3912 goes on strike, including the question of possible class cancellations, Harper said any duties usually performed by CUPE 3912 members would not be fulfilled.
"CUPE has no control over what Dalhousie does in response," she said. "What Dal does in response to the strike is up to them."
On Aug. 31, 2020, the collective bargaining agreement between Dal and CUPE 3912 expired. The two organizations were forced to return to the bargaining table.
While negotiations continue, teaching assistants and part-time academics at Dal continue to be represented by their previous collective bargaining agreement until they can ratify a new agreement.
Negotiations drug out for almost two years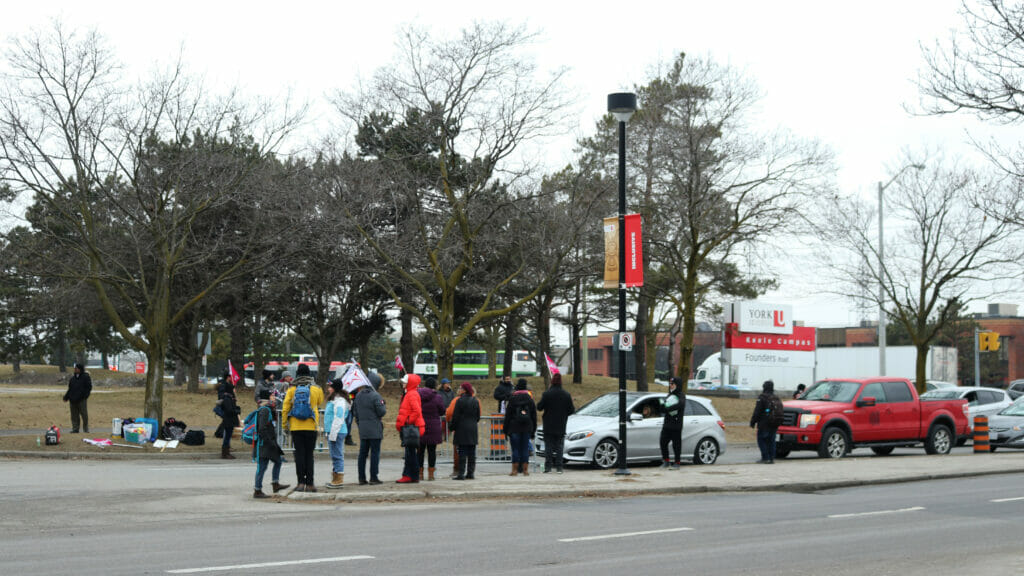 According to CUPE 3912's updates, negotiations between Dalhousie and Local 3912 began in September 2020. However, bargaining meetings themselves started that November. Much of the early negotiations focused on strengthening the agreement's language and ensuring "that provincial and university policies are included in the collective agreement whenever possible," the update continued.
Also discussed were proposed protections against abuse and harassment and heightening discipline when it came to posting new positions for PTAs and TAs in an attempt to avoid "possible unfair treatment," the update reads.
Negotiations began to break down when the topic of a salary increase came up, as outlined in their update. CUPE 3912 began undergoing strike preparations as early as April 2021.
Union demanding higher salaries
CUPE 3912 is pushing for an increase in Dal TA and PTA salaries. PTAs and TAs are some of the lowest paid across U15 schools in Canada. Harper said their data on salaries for PTAs were accumulated from a report published by the Canadian Association of University Teachers (CAUT). In contrast, their numbers for TAs were taken from collective bargaining agreements across the country.
Dal PTA's are paid one of the lowest salaries in the country with an estimated $5,232 stipend. This is about $2,000 below the national average, CAUT reported. TAs are in a similar position, making $24.41 an hour. That's roughly $6 less than TAs make at McGill University and $23.73 less per hour than their University of Western Ontario counterparts, the highest hourly wage surveyed by the union.
Dal hasn't met CUPE 3912's demands to increase salaries to the national average. The university countered by offering a four per cent wage increase over two years for both PTAs and TAs. Included was an offer to pay TAs a $150 bonus in August 2022 if the offer was ratified. On June 25, 2022, the union voted down the offer. Dal raised the bonus to $200 at that point.
CUPE 3912's biggest demand, as it has made clear on their website and memos, is wage parity. Its goal is to have wages rise with inflation after a U15 parity is reached. That would mean an initial raise of 25 per cent for TAs and PTAs, followed by a yearly increase of between five to eight per cent if CUPE 3912's demands are met.
"It's about compromise," said Harper. "They haven't been able to meet our expectations. They don't seem to get it."
She added many PTAs and TAs are graduate students at Dal and members are disappointed by the situation.
"They're finding it hard to finish their degrees, especially as their wages aren't increasing on par with tuition increases, which have continued to increase by about three per cent in the past ten years," Harper said.
The salary issue has forced a stalemate between the two sides. However, they neared conciliation on Feb. 23 of this year and reached a tentative agreement in April, CUPE 3912 updates said.
Marlo Shinyei, the head negotiator for Dal, would not comment on specific matters due to continuing negotiations. She said Dal is "looking forward" to scheduling additional meetings with CUPE 3912 negotiators. A statement from Dal on July 8 said it "remains optimistic that the parties will come to a mutually agreeable resolution" soon.
CUPE 3912's Dalhousie executives resign
On Aug. 8, following a general meeting the Friday before, CUPE 3912 part-time Dalhousie faculty vice-president Carmel Forde, Truro campus vice-president Allan Thompson and Harper resigned from their positions. They did so via email to the membership.
In the email, the former executives cited a group of union members who created a toxic work environment. They claimed some members sought to undermine the president's authority "with unauthorized emails, a campaign of misinformation and division of the executive and the local itself at a crucial time…when unity and solidarity matter more than ever."
Leading up to Harper's resignation, there were a few unregulated emails sent out to the CUPE 3912 membership. The first was sent by the vice-president of communications, Gabor Lukacs, on June 19. This was shortly after conciliation with Dal. He told CUPE 3912 members to vote down the ratification of the tentative agreement with Dal, claiming union members cannot speak freely about potential agreements for legal reasons.
"They must all say that they are recommending it for ratification," Lukacs said in his email to the membership. He said he was not speaking on behalf of CUPE 3912.
Improving transparency in union
Another email was sent out by two negotiating committee members, Sarrah Putwa (now the vice-president for TAs at Studley Campus) and Jean-Philippe Bourgeois (now vice-president for PTAs at Studley Campus), on July 24. It stated the union executive was blocking their attempts at transparent communication with CUPE 3912 membership and was censoring them.
When asked why they sent the email, Putwa said the union executive was elected on the promise of transparency and would update the membership on the status of negotiations. She said her comments were not on behalf of the union.
"Transparency is important," Putwa said, "especially when it comes to a negotiation that impacts the lives of so many people."
As for negotiations, Putwa said she's optimistic the sides can make progress soon, saying there is enough engagement from union membership not to worry about resignations.
"I'm sorry to see that the executive felt the need to resign," she said.
Since sending their email to the union members, Bourgeois and Putwa have created a CUPE 3912 Discord channel. The goal is to help the executive and membership to communicate more directly. The channel has 138 members, all represented by CUPE 3912 and engaged in some capacity with the bargaining process.
"The membership has all the power," Putwa said. "We contribute a lot to the university; without us, the university will halt. The employer needs to realize that they need to be held accountable, especially as it promises equity and inclusivity, in creating tomorrow's leaders."