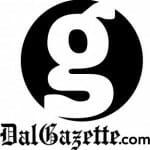 Dear Editor,
We are in the midst of some of the most significant negotiations to date between Canada, Nova Scotia and the Mi'kmaq Nation. These negotiations have, until recently, flown more or less under the radar but the recent hunger strike of Shelley Young and Jean Sock has drawn attention to the fact that these issues affect us all. As the Idle No More movement reminds us, we are all Treaty People.
The negotiations revolve around the Made in Nova Scotia Process: a Framework Agreement that seeks to "modernize" treaties and in effect dissolve even the pre-confederation Treaties that protect Mi'kmaq rights. Federal governance of Mi'kmaq issues would become provincial governance and First Nations communities would become municipalities. It's a radically different style of governance that would be detrimental to the Mi'kmaq people. In terms of Nation-building—the first goal of Idle No More's official Vision—this would be a backwards step, leaving Mi'kmaq communities at the whim of Chiefs who may be seduced into inviting resource-extraction contracts into their communities or even selling of Reservation land that is currently protected by now under-threat Treaties.
These agreements are not unique to Nova Scotia. They have been implemented already in some parts of Canada and across the Yukon and B.C., indigenous communities are now in dire straights. As Young herself says, "There is no success story in the self-governance agreements." People end up on the streets.
The good news? After eleven days of hunger-striking, the thirteen Nova Scotia Chiefs finally met with Young and Sock and agreed to postpone signing the Framework Agreement, meanwhile initiating community decision-making processes.
And what does this mean for us students of Dalhousie. For one, this is not Some Native Issue. It's not about Them. Young, a university student herself, reminds us that this is an issue that we must all engage in. This is an issue of some of the last protected land in Canada and an issue of stopping our own government from continuing a legacy of oppression that our high school teachers taught us was an unfortunate blemish in our distant pass. If ever there were a time to unite with our Mi'kmaqi brothers and sisters to protect our shared future against the schemes of a short-sighted political regime, this is it.
In peace and solidarity,
Ben Reid-Howells