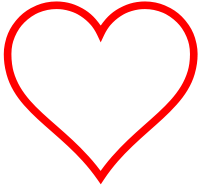 with files from Nick Wright and other random people
On Valentine's Day last year, the Gazette posted a little piece online rating the top 10 places to hook up on campus. I'm not saying this wasn't a sexy (or even romantic) idea. Maybe it even inspired some couples to try out one or two of the locations – which may explain some of the disturbing noises I've heard echoing through the stacks of the Killam late at night.
But here's my beef. Valentine's Day articles are totally biased toward couples. There's tons of advice on where to go, what to do, and how to go about it. And, OK, I get it. It makes sense. But let's take a moment and focus on the people who are really affected by this day of romance and love: lonely people.
Lonely people make up an estimated 79 per cent of the world's population (based on figures I just made up). Don't they deserve a little recognition this time of year? I know what you're thinking: there are 355 days of the year for lonely people to wallow in the miserable cesspool of bitterness and sexual repression that is their lives. Can't we set aside at least one day of the year for couples who wish to celebrate their togetherness?
Hell no.
Lonely people are disproportionately affected by the torrent of couple-oriented material this time of year. Trust me, all the songs and the movies and the decorations make lonely folks feel so much worse than they make couples feel good. What are lonely, single people meant to do with their time on Valentine's Day – other than eat copious amounts of candy and listen repeatedly to songs like "Eleanor Rigby" and "All By Myself"?
Still, we needn't take all the romance out of Valentine's Day. There's one kind of love that is totally acceptable to lonely people: self-love.
On that note, here's a list of the top ten best places on campus to seek out solo pleasure. Student, love thyself!
#10. In the private study rooms in the Killam
Stress of midterms got you down? Find a good sound-proof room and get down to business.
#9. In the first floor washrooms of the McCain building
Who knew?! Apparently, one of our contributors walked in on a guy recently giving himself the old "five knuckle shuffle". See an upcoming issue of the Gazette for more details.
#8. In the back of the Dal Bookstore
Not the most welcoming space, by any means. But for those who feel a sense of bitterness and anger for this institution that has robbed students of so many hard earned dollars, here's your chance to let off some steam.
#7. While waiting for the elevator on the fifth floor of the Killam
Gotta kill time somehow.
#6. In the third floor washroom in the SUB
If privacy is what you need, look no further. This single-stall, handicap-accessible washroom is located behind not one but two doors and is rarely occupied. What's more, there seems to be some sort of shower in the antechamber in case you'd like to wash off the smell of shame/success.
#5. In the back of your favourite overcrowded lecture
Some people are really into first-year economics.
#4. In the back of your least favourite overcrowded lecture
Some people are really not into first-year economics.
#3. All over your King's term paper
Intellectual wanking at its finest!
#2. Under the bridge in front of the Dal Arts Centre
Not just for getting high anymore.
#1. SMU
Just anywhere.