The Dalhousie University sailing team is looking to be the top competition this season after coming in second in the Canadian Intercollegiate Sailing Association (CICSA) last year by a mere 0.9 points.
The team recently planned to host a regatta the weekend Hurricane Lee hit. While they wanted to go through with it regardless of the hurricane, The Waegwoltic Club closed, forcing them to postpone as they could no longer host the race there.
"We were pretty upset about that," said Morgan Dauphinee, one of the team's presidents. "We put weeks of work into making sure it would run and then all of a sudden we had to cancel it."
This wasn't just unfortunate for the Dal sailors. Teams from other universities who planned to attend were unable to get refunds on their flights and hotels.
Dal plans to reschedule their regatta for October, but they're worried other teams won't pay to come out east for a second time.
"They already paid for flights and then they weren't able to use those flights so we're wondering if not all the teams who planned on coming initially will still come," said Dauphinee.
The number of teams that show up to the Atlantic regattas is critical for Dal. If more teams show up, their event can earn them more points within CICSA, reducing the importance of travelling to Ontario for races.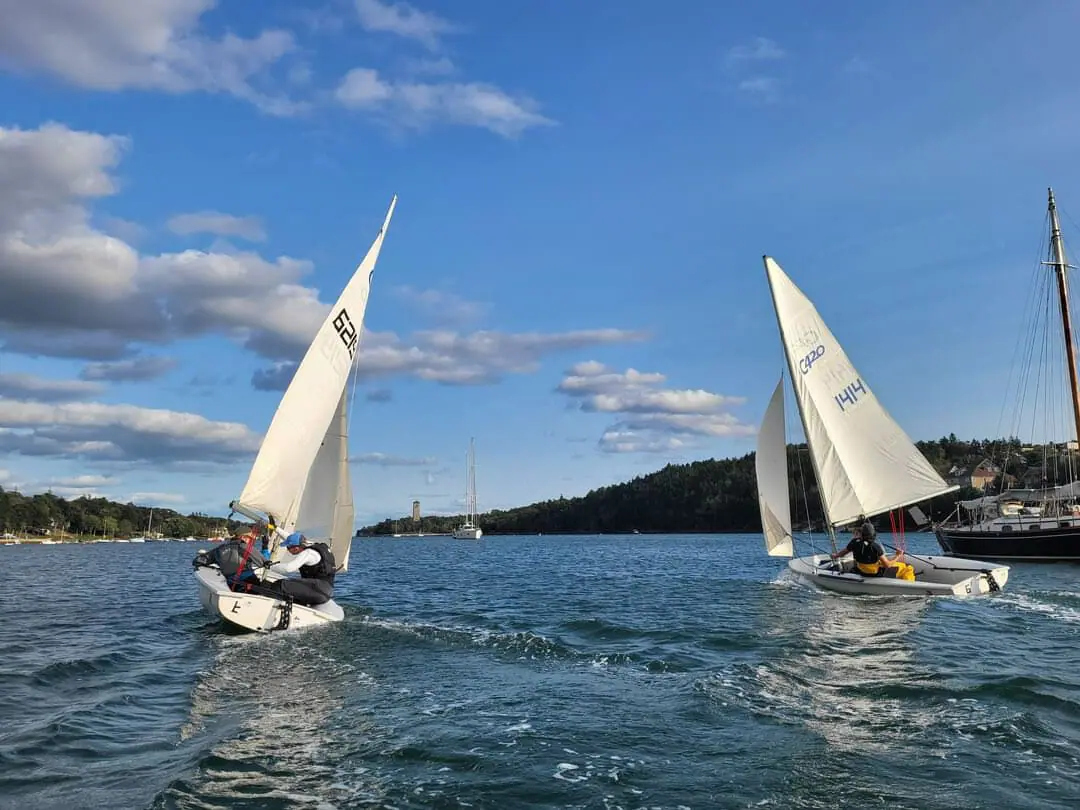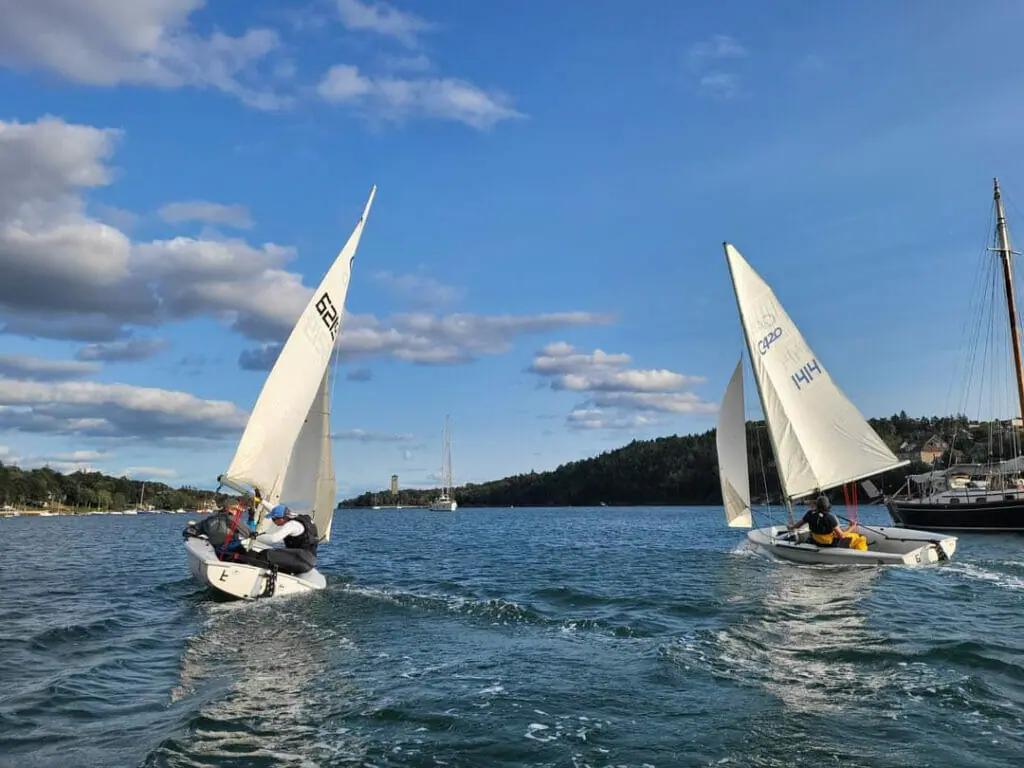 Gaining Experience
Dauphinee is mostly interested in getting her young team more chances to sail, wherever the races may be.
"Because a lot of our team members are first-years, they have to really learn the specificities of collegiate fleet racing," she said.
Collegiate sail racing events are shorter than club racing events by about 30 minutes, which most of the team's first-year sailors are not used to.
"Usually when you race in club racing, if you mess up you have the rest of the race to make up for that," said Dauphinee, "but our collegiate races are 15 minutes long usually so it's a really big thing learning how to win the line once you get off the line because you don't have a lot of time."
The first-years aren't the only ones trying something new though. Chris Tully, the team's coach, wants the entire team to learn how to team race, a type of racing that isn't the most popular in Canada.
As opposed to fleet racing, which involves many teams, team racing is one school directly against another with three boats each. The team who gets the best overall result at the end of the race is the winner.
"Clubs in Canada don't focus on that and a lot of us have never actually team raced in an event before but in the States team racing is a big thing," said Dauphinee. "We do have a couple of Americans who are really good at it so our coach really wants to take the opportunity to train this season to become good at team racing and then take that national championship."
The team thinks this could be an easy niche to tap into in order to get ahead of the game in Canada, but Dal isn't only interested in being the best and appreciates some good competition.
"I think it would be boring if we were to win by a bunch of points," said Dauphinee. "It wouldn't be as fun because you don't get to put as much effort into it, and the whole reason we compete is to compete, not just to be better than everyone, which I think is true for all the teams."
Just out of reach
Dal nearly missed out on being the league champions last season, falling to second place after a spring regatta hosted by Queen's University in Kingston, Ont. At the end of the fall racing season, the team had been ahead of Queen's by a fraction of a point.
"Obviously they wanted to try everything they could to get ahead of us, as any team would do," said Dauphinee about the unusual spring event. "It was a little bit last minute for us because we hadn't budgeted for the spring and unlike all the other Ontario teams, we had to get over to Ontario to do that last minute."
This was also the first event that Dauphinee and Haley Poirier, the team's other president, had to plan, with Poirier also being out of the country on an exchange.
"They beat us and ended up winning overall but they were really just trying to get more points and more sailing in for everybody so we can't be too upset about that," said Dauphinee.
The team has many more races to come, competing at the Can/Am Cup hosted by Queen's University last weekend, and their own re-scheduled regatta this October.