The Dalhousie University and University of King's College rugby teams met up this past Saturday to celebrate 100 years of association between the two universities with some friendly competition.
The two universities' division two squads faced off at Gorsebrook Field on Sept. 23 to compete for the newly minted Keddy Cup.
The cup was named in honour of Tim Keddy, who was a significant member of the Halifax rugby community for decades and recently passed away. The trophy will commemorate his contributions to the community and will be awarded to the team that wins the inter-school game each year.
Dal and King's originally united on Sept. 1, 1923 after the King's campus in Windsor, NS, was destroyed by a fire three years prior.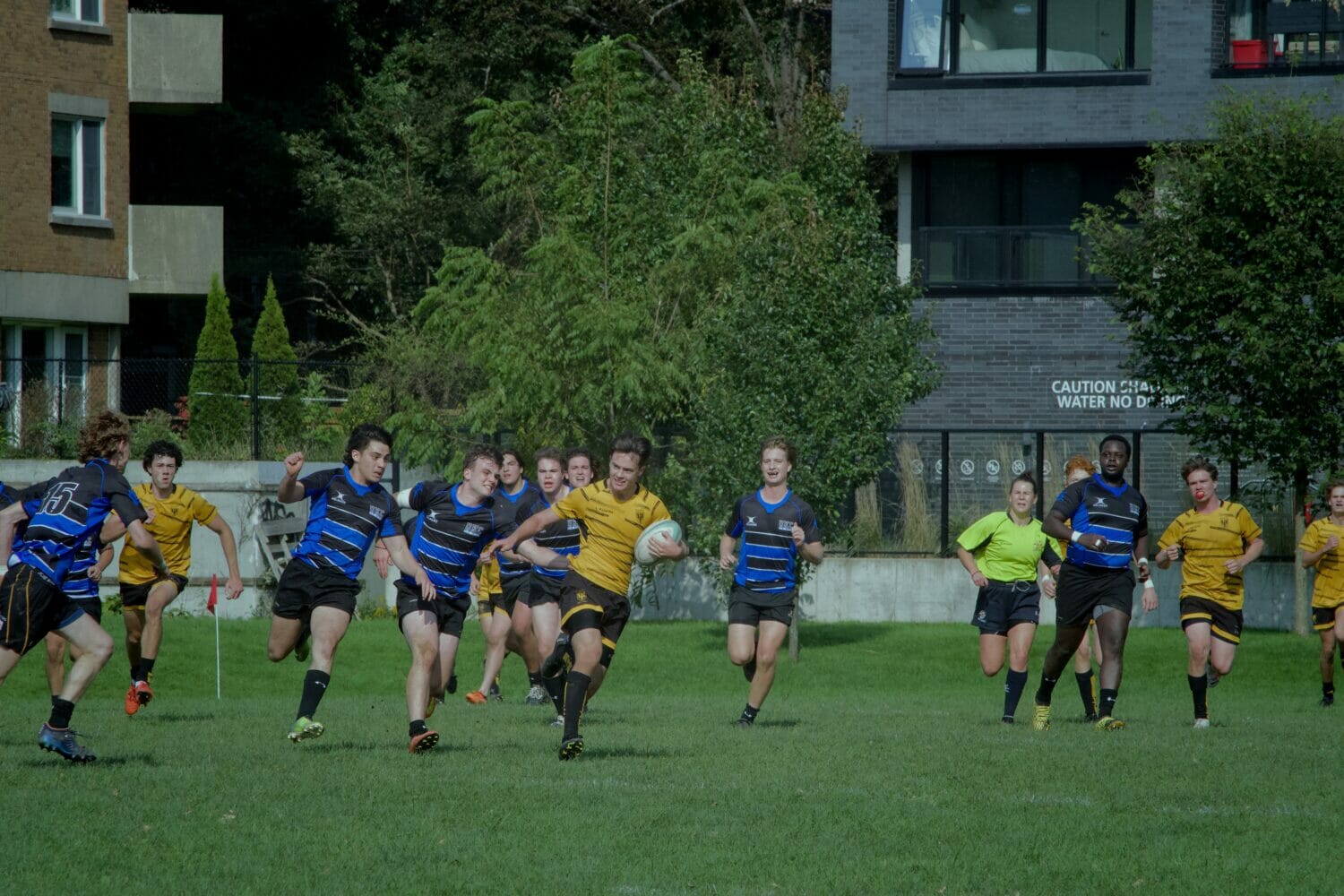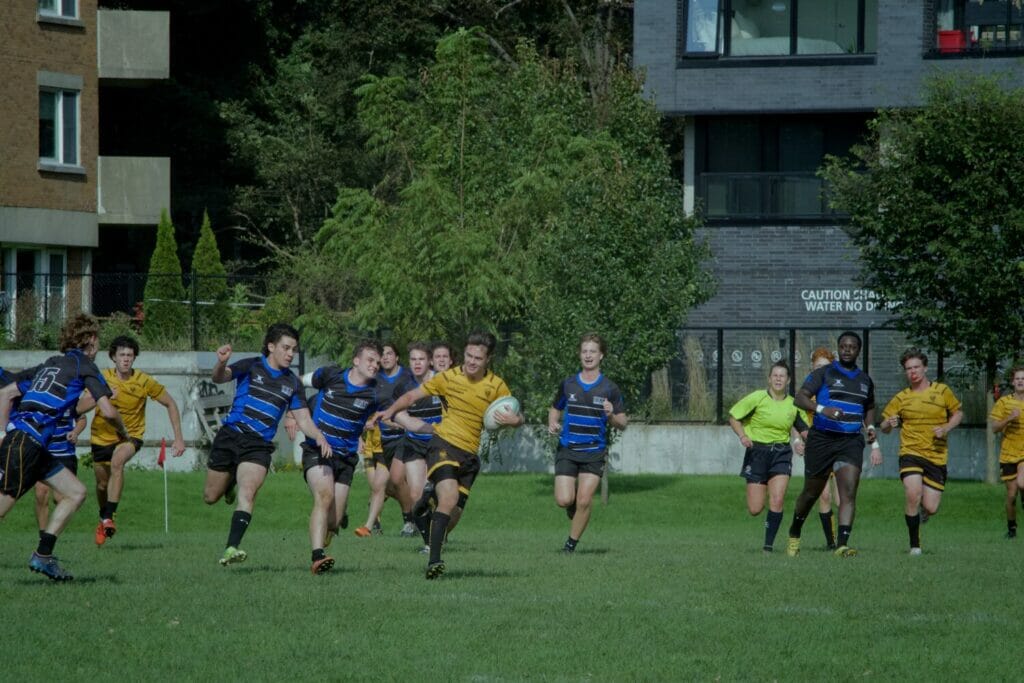 Words from the president
William Lahey, president and vice-chancellor of King's, as well as an avid rugby fan, was present at the game to support his school.
"A rugby game between King's and Dalhousie is the perfect way to celebrate the 100th anniversary of the King's/Dalhousie association," said Lahey.
Not only did the game bring the two schools together, Lahey emphasized its importance as a friendly sport for not only rivals but fellows.
"Rugby is probably the sport that best combines fierce competition with friendliness," said Lahey. "Anyone who has played, as I have, knows that the fellowship that happens after rugby games is as important to the sport as the games themselves are."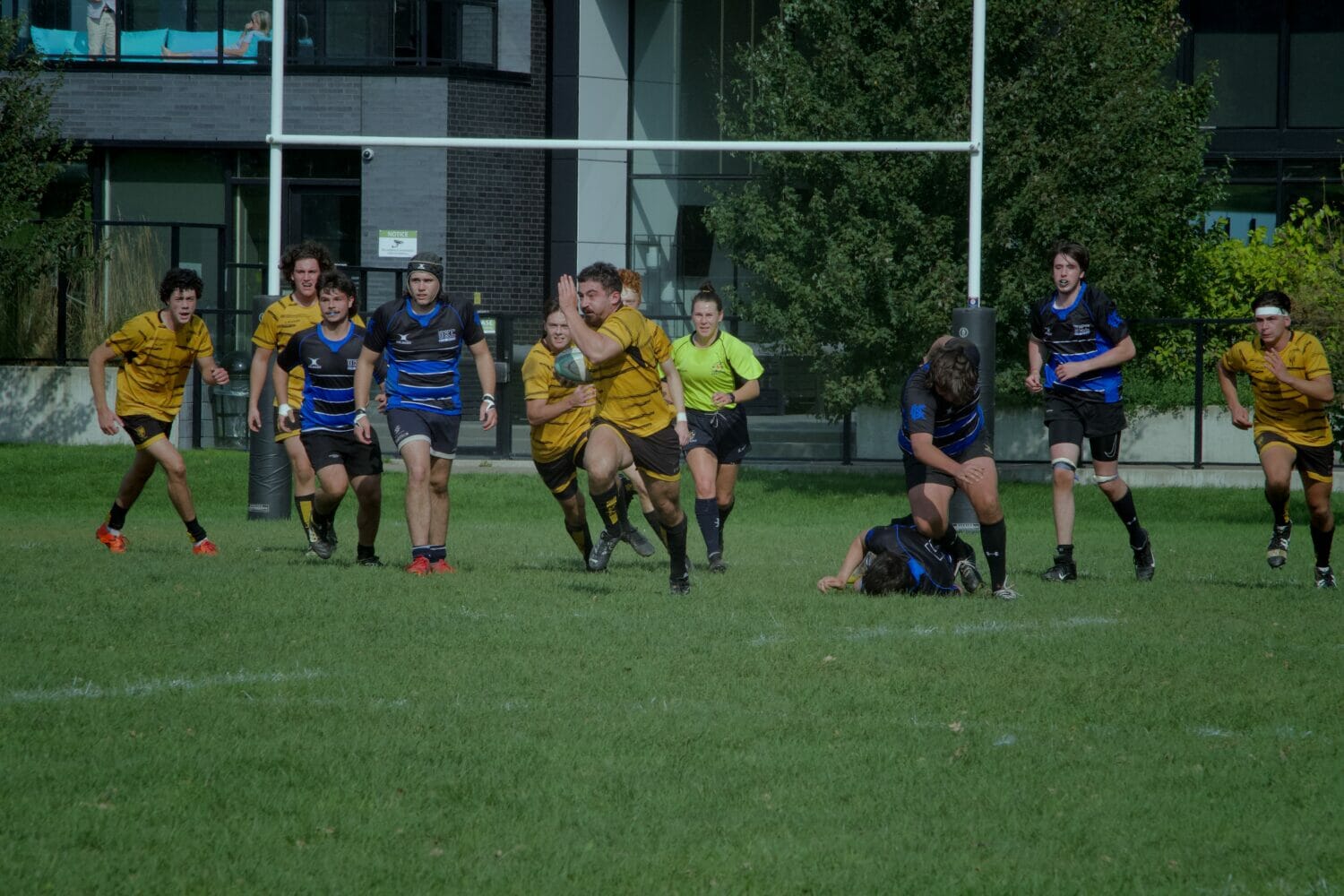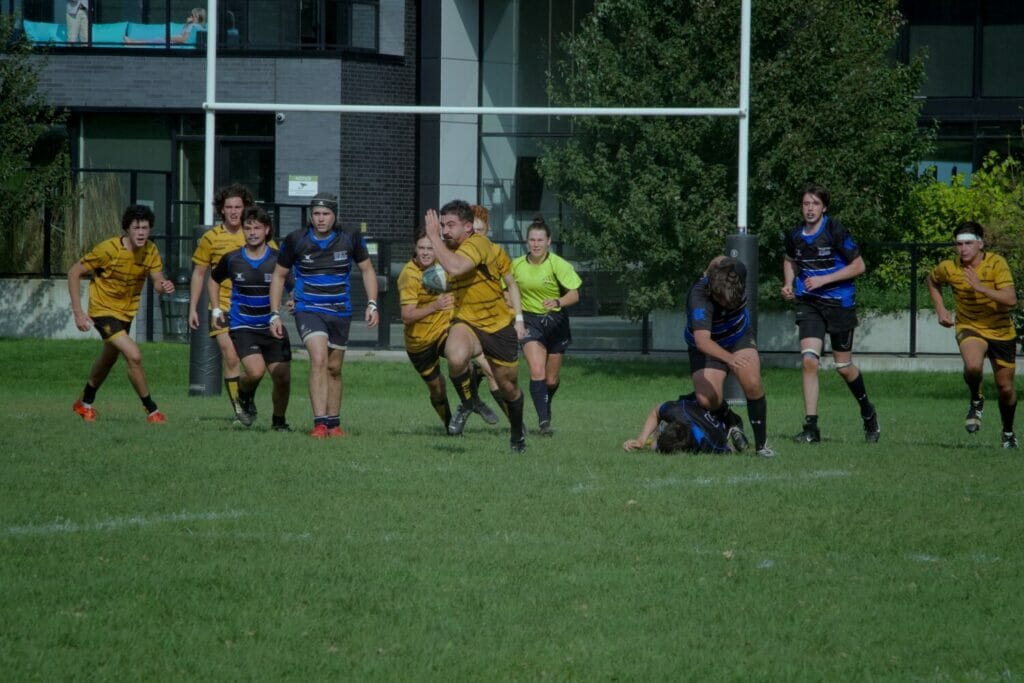 The two teams met up on a perfect day for sports and were welcomed by the adoring cheers of their peers. Sitting on the grassy hill overlooking the field, students, parents and alumni from both schools alike enjoyed a competitive game in the spirit of coming together.
There was an excellent display of competition between the two clubs. While both teams played hard, the Dal Tigers beat the King's Blue Devils 31-7.
The Dalhousie Tigers were presented with the Keddy Cup at the end, erupting in cheers as the players hoisted the trophy with pride.
Both the Tigers and the Blue Devils have started off their 2023 seasons on impressive footing, with the inter-school game providing an opportunity to sharpen their skills.
The Tigers will take on Cape Breton University on Saturday, Sept. 30 while the Blue Devils will look to bounce back from their defeat the following day against Acadia University.