Prakinson, Evraire lead Tigers to victory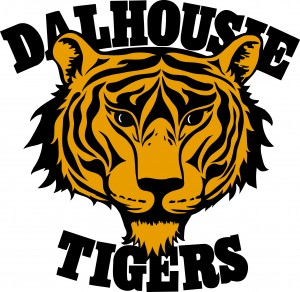 It was a successful day for both of Dalhousie's soccer teams at the newly renovated Huskies Stadium on Sept. 13. The women squeaked out a 1-0 win over the Huskies, while the men followed with a shutout victory of their own, defeating Saint Mary's 2-0.
Coming off a poor opening weekend of play that saw the women's team unable to walk away with a win, the Tigers were able to bounce back against their cross-town rivals.
The game remained scoreless in the first half with chances coming evenly from both sides. Halfway through the second, the game looked as if it was destined for another scoreless draw.
However, in the 71st minute, rookie striker Jensen Hudder made an exceptional move past a Huskie defender to find an open Victoria Parkinson by the far post, who tapped it into the back of the net. Katie Morgan only needed to make four saves to record the shutout for Dal.
With the win, the Tigers sit in the middle of the standings with a 1-1-1 record.
The Huskies loss puts them in the basement of the standings, losing all their games played thus far.
On male Tigers also got off to a fairly slow start, with the Huskies maintaining much of the ball possession in the early going. However, with less than three minutes remaining in the half, midfielder Bezick Evraire was able to find open space, stay onside and put one past Huskies keeper Adam Miller to have a one-goal lead going into the second.
Though the Huskies turned up the pace in the second, they were unable to get one past rookie keeper Tristan Leopold, who made six of his total seven saves in the second half. William Wright came off the bench and added an insurance goal for the Tigers in the 79th minute to put the game out of reach.
The Tigers are set to take their first road trip of the season, facing the Cape Breton Capers on Sept. 20, followed by the St. FX X-Men the following day.
Graeme is the Gazette's Sports Editor. He was the Assistant Sports Editor for Volume 145.