The Dalhousie University Tigers swimming teams saw great success at the 2023 Atlantic University Sport (AUS) Swimming Championships on Feb. 10-12, winning both men's and women's titles.
Noah Mascoll-Gomes of the men's team led Dal to its 23rd title in 24 seasons and took home plenty of hardware. The AUS men's swimmer of the year over the past two seasons (one with Dal, the other with the Mount Allison University Mounties), he won four gold and three silver medals. He finished first in the 50, 100, 200 and 400-metre freestyle races as the star swimmer continues to add to his resume.
"It was a very humbling experience. I was very proud to be a part of such a historic win and also grateful for my teammates and the organization because we faced a lot of adversity this season," said Mascoll-Gomes.
The women's team has now won 21 consecutive AUS titles. Led by 2021-2022 AUS swimmer of the year Reagan Crowell, the Tigers cleared the second-best finishing team, the Acadia University Axewomen by more than 300 points in the swimming meet's standings — a huge margin for a competition of this scale.
The Tigers have built a culture of winning. Mascoll-Gomes said the swimming team has a long history of winning and he wants to help maintain that legacy.
"​​I feel like we have a healthy, competitive environment, which allows everyone to thrive. We're very encouraging and supportive," he said.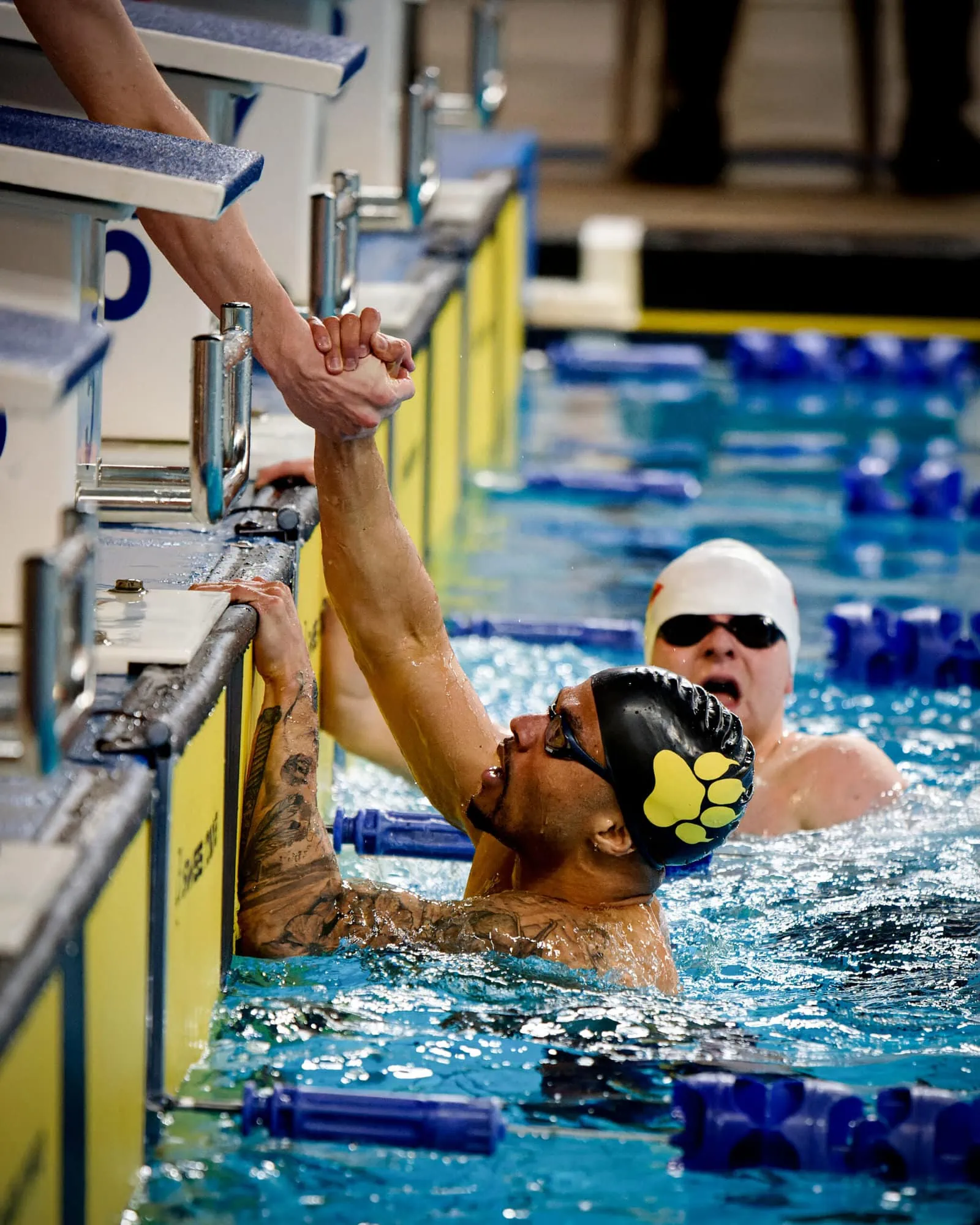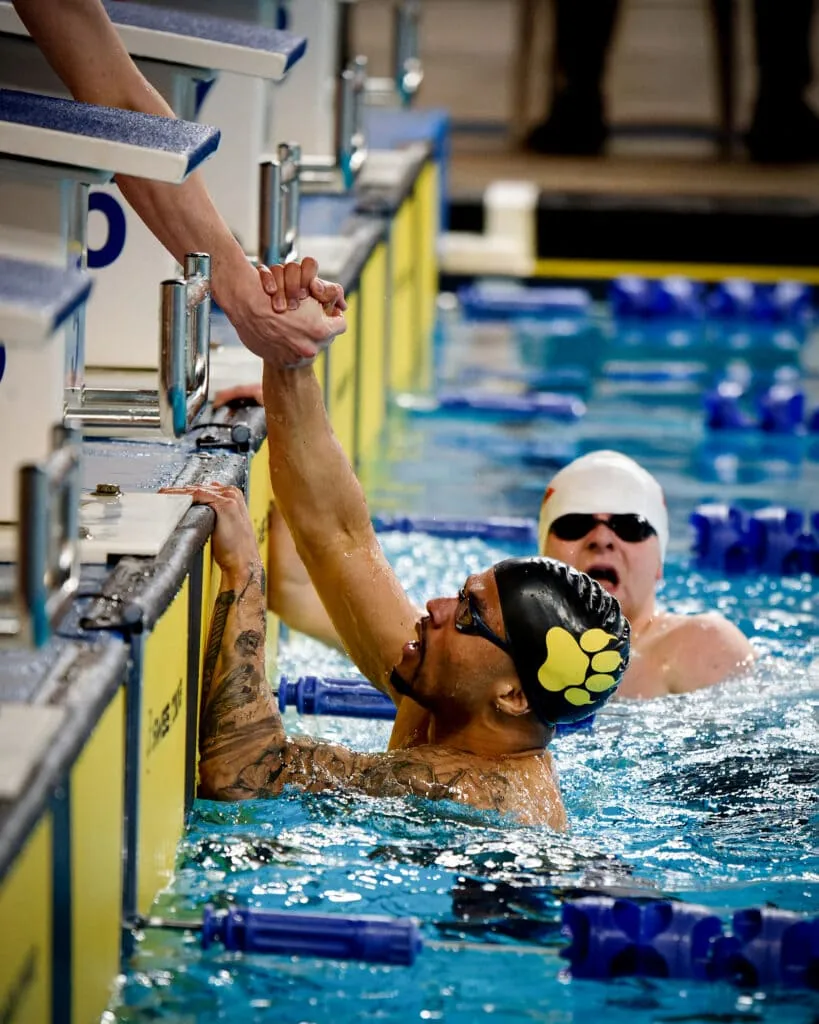 Fighting back — while having fun
It was not the easiest season for the Tigers, as the team faced adversity this season with sickness and losing swimmers. Mascoll-Gomes had an injured lower disc in his back cause him problems in November while dealing with nerve damage in his leg. This prevented him from swimming in training camp and he missed Dal's annual Kemp-Fry Invitational meet at the end of November. His ensuing training schedule was limited until January.
"That affects your morale and confidence for sure. It's frustrating, too, because you put in so much work and you'd like to see some results," he said. "Things happen, and you kind of just have to adapt and move forward."
In previous years, Mascoll-Gomes said he took more of a serious approach in his mentality to events such as an AUS Championship. His mindset has changed a bit now, as he said he can disconnect himself from the pool when away from it.
He's had a long history of swimming in the most serious, large-scale competitions. Before joining Mount A, he swam for his home country of Antigua and Barbuda in the 2016 Summer Olympics in Rio de Janeiro.
"I feel like a kid again, honestly. I'm just enjoying every moment of it, the little things, the travel, checking into hotels," said Mascoll-Gomes.
The swimmer listened to sports psychology podcasts and spoke to retired swimmers for advice on improving the mental aspect of swimming.
"Finding ways to combat self-doubt and other things, and I just say it's an accumulation of me working on the mental aspects of the sport that has led to this realization," said Mascoll-Gomes. "It's just swimming at the end of the day. It's just university swimming — I'm not performing open-heart surgery. That really helped ease the pressure off, and I've been enjoying it since."
Mascoll-Gomes accomplished many individual accomplishments over the AUS Championships. Finishing second in three relays felt nice for the swimmer because he was fighting for something more than just himself.
"It's just a truly humbling experience to be able to be a part of it, he said. "It's nice when you can share that happiness with the people that you work with."