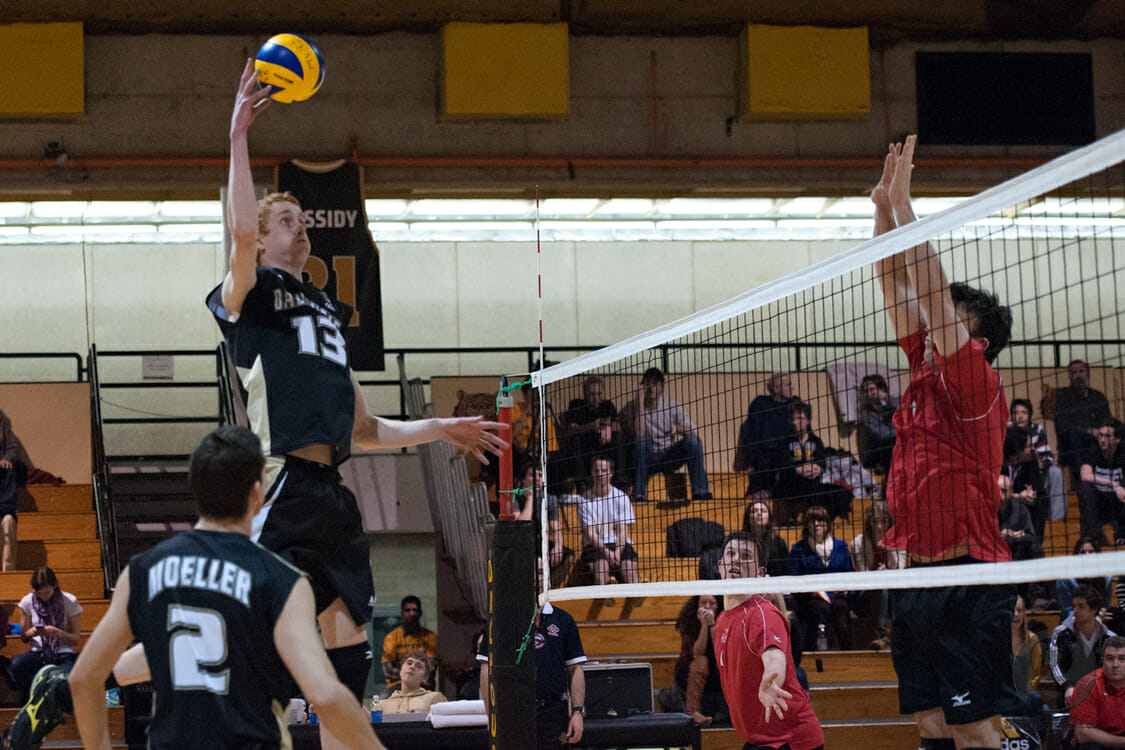 The Dalhousie men's volleyball team are heading into the playoffs on a winning note. In the final regular season game of the year, the Tigers swept the Memorial Seahawks 3-0 on Feb. 8 at the Dalplex.
Dal took the first set 25-17, the second 25-22 and the third 25-23. Bryan Duquette led the charge for the Tigers with 11 kills, while Andrew Stephens had 15 for the Seahawks. Duquette and Stephens were named players of the game as a result.
The victory brought Dal's regular season record to 11-6, while Memorial fell to 1-16. Due to the cancellation of the next day's game because of poor weather conditions, this match was worth four points.
Despite the win, Dal head coach Dan Ota was not happy with his team's play.
"It's a bit of a mixed bag," Ota says. "I think we're aware as a team that we can play much better than that.
"That kind of performance won't win us any games down the stretch."
The playoff stage is set, as the Tigers take on the UNB Varsity Reds next weekend in a best-of-three showdown for the AUS men's volleyball crown. Dal hosts UNB for game one on Friday, Feb. 15, then the Tigers travel to Fredericton on Feb. 17. The tiebreaker will be played Feb. 22 at the Dalplex if necessary. All games begin at 7 p.m.
Duquette knows the V-Reds will be a much tougher test.
"I expect [UNB] to bring their best," Duquette says. "We're confident heading into this weekend. Everyone knows what has to get done."
Dal is aiming for their second consecutive title, and their 25th in the past 26 years.
Ota believes that in spite of the off-day, his team is mentally prepared for the finals.
"I don't think it's going to take much to motivate either team," he says. "We're ready."