The Dalhousie University Tigers cross country team is off to an excellent start in its 2022 season, with Tigers athletes consistently placing high in races.
Lauren Lowther of the women's team finished third in the St. Francis Xavier University Invitational and first in the Université de Moncton Invitational, the season's first two meets. The men's team had Will Cox finish second in the StFX Invitational on Sept. 17.
"It's exciting that my hard work over the past few months is starting to pay off and I'm hoping to build on it through the rest of the season," said Lowther.
The women's team won seven straight Atlantic University Sport (AUS) championships until last season, when StFX captured its ninth AUS title in team history. For Dal to get the banner back, Lowther said the team needs to keep working hard and build up their confidence.
"I think that we should be ready to [regain the AUS title] in the next month and be prepared for AUS championships," said Lowther. "Another thing that really contributes to it is just how supportive everybody is. If we just keep up with a positive attitude and positive mentality, I think that it all should come together."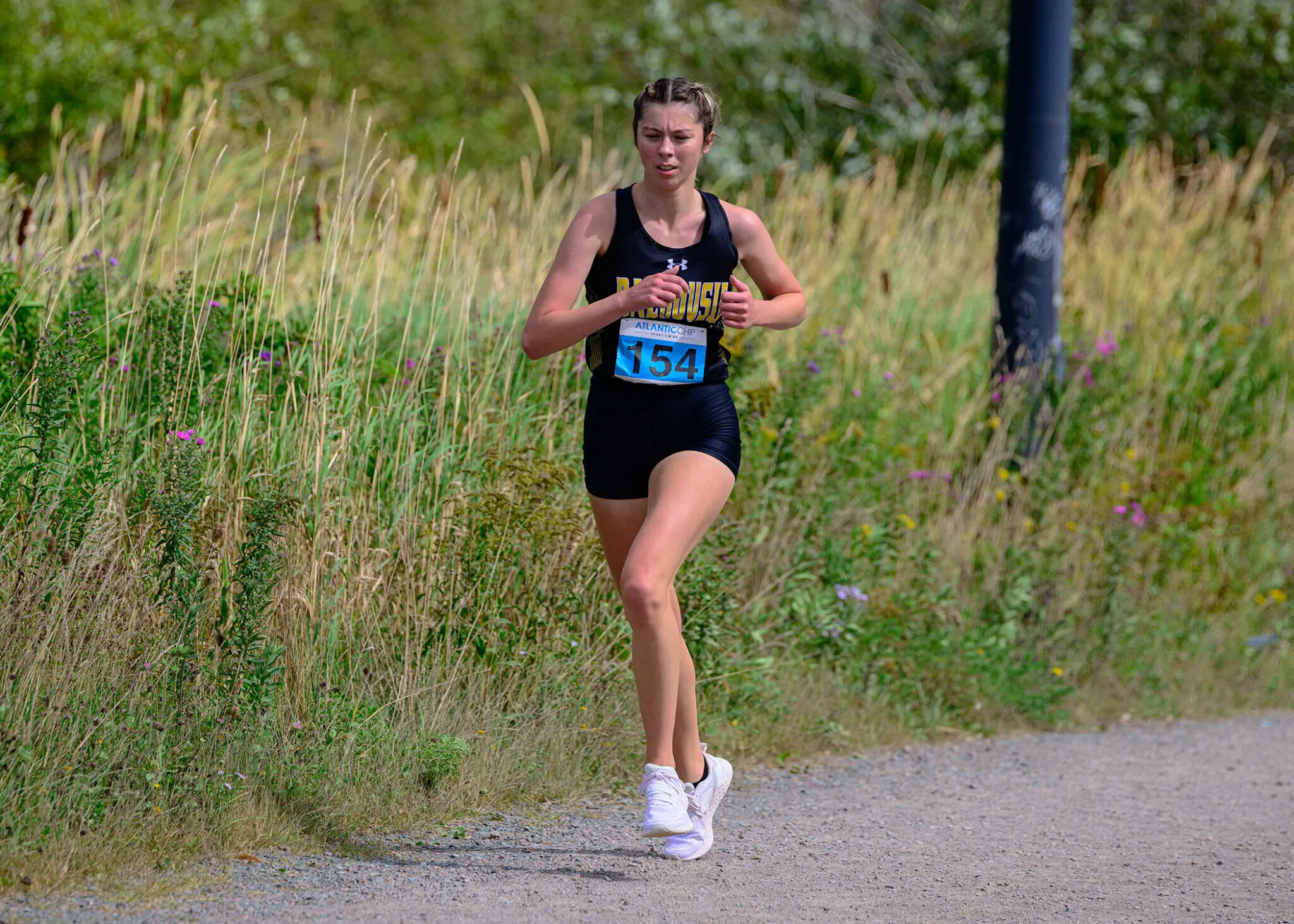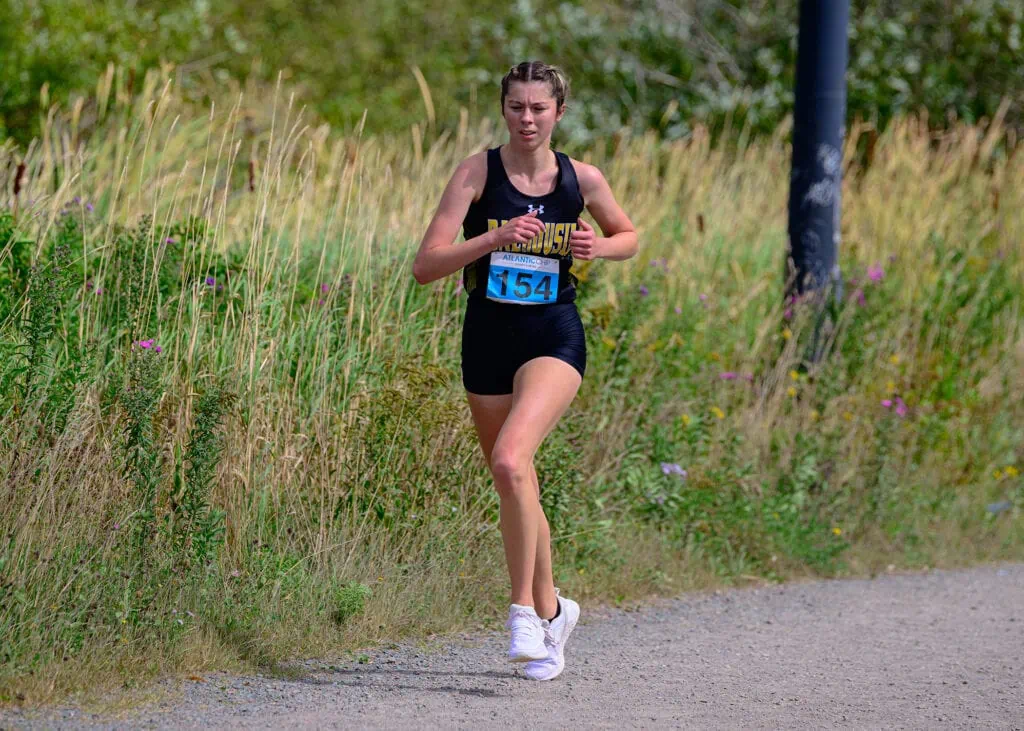 Championships coming up
With the AUS Championship approaching on Oct. 29 in Charlottetown, Prince Edward Island, the men's team will look to win its third straight AUS title.
"It's nice to get the first one out of the way. You get a good start to the season. The StFX meet is usually kind of a small one to get the AUS started and see where the teams are at, so we didn't put too much pressure on ourselves going into it. It was a nice feeling to come home with the second-place finish," said Cox.
Hudson Grimshaw-Surette of the men's team finished fifth in the StFX Invitational and said he is confident going into the AUS Championship. Dal has an older team this season, with five fourth and fifth-year runners. The team brought in just one first-year athlete over the summer.
"A lot of the other teams are quite young. So it's nice to be one of the older and more favoured teams," said Grimshaw-Surette.
In Grimshaw-Surette's final year with Dal, it will be one of much importance. He missed the start of 2021 due to a knee injury and had to take about a month off from running.
"It was definitely stressful. Eventually, I started working with it and using the bike and then being able to practice on the practice days was big for my mental health and staying confident," said Grimshaw-Surette. "I was definitely worried a bit. It was still September and it wasn't going overly well."
"We've got the same team as last year. We won [the conference] pretty handily last year and we've only gotten stronger. I think we're all pretty excited for AUS and to grab our third [straight] gold as a team," said Cox.
Lowther said the women's team has been similar the past two years with only three rookies joining the tight-knit group for 2022.
"Running is such a tough sport mentally, so having people that you can relate to and talk it through with is so nice and you really need it to get through some of those workouts," said Lowther.
Busy schedule to date
The men's team generally practices six times a week, with different members of the team having different schedules. It is a close-knit group, said Cox, as a lot of the members have been around since his first year.
"We've built a pretty strong relationship as a team and we like to hang out outside of practice as well. We're not just a team that sees each other at practice and for our runs, which is awesome," said Cox. "It's good to have a good group of guys to train around because getting along is a big part of succeeding and we definitely have some laughs together and enjoy each other's company."
At the Western Invitational held at the University of Western Ontario on Sept. 24, the men's Tigers placed third (the women's team didn't attend). Dal beat out teams such as Université Laval and Guelph University, two teams that finished top three at the U SPORTS Championships last year.
That's a significant result given Dal will share hosting duties with Saint Mary's University at this year's national cross country championship in Halifax this fall. The event is on Nov. 12 at the Links at Brunello in Timberlea. Both the men's and women's championships will take place there.
Cox said the Western meet has the team's confidence through the roof.
"On paper, from what we're seeing, we're running with the best. So it's pretty exciting."