The end of the year brings about different feelings for everyone. Some are relieved that it's finally over, while others are bewildered by how fast it went by.
For the editorial staff at the Gazette's sports section, it's a mix of both while Green Day's "Time of Your Life" plays on a constant loop. It was our pleasure to bring you the news in sports on a weekly basis, and hope that you enjoyed reading our feature stories as much as we enjoyed writing them.
To our contributors, thank you for your dedication and thoughtful writing. To Chris Parent and his stable of photographers, your work was truly remarkable. To our varsity liaison Kit Moran, we sincerely appreciate all you did for us. And to the other editors of this fine publication, it was an honour and a privilege to work with you. We are proud to have called you colleagues, and even prouder to call you friends.
For now, dear readers, we'll table our emotions and look back on the semester that was in The Big Finish!
-Your friendly neighbourhood Ben and Dan
by Benjamin Blum, sports editor; Daniel Bergman, assistant sports editor; Graeme Benjamin, incoming sports editor; Stephen Campbell, staff contributor; Hamzeh Hadad, sports contributor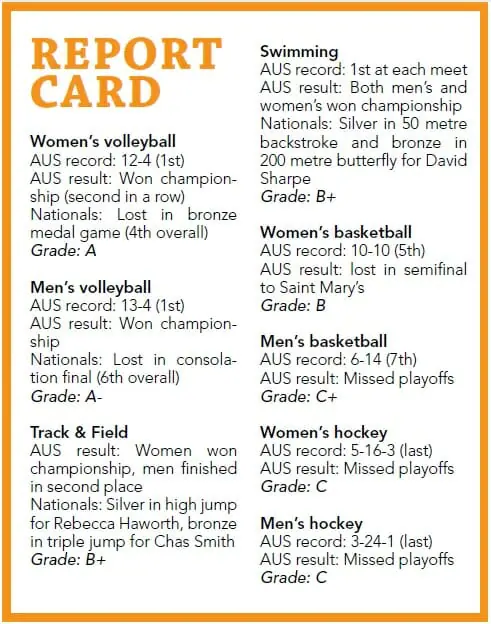 Female player of the semester:  Molly Wedge and Rachel Shin, women's swim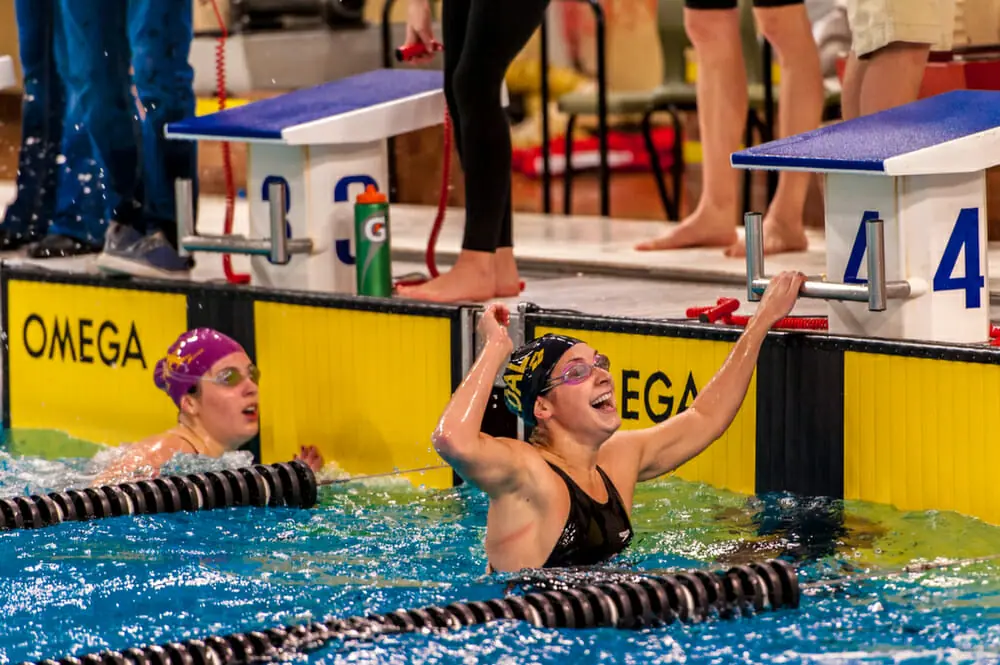 In another banner year for the Dal women's swim team, the individual performances of two athletes stood out—so much so that we had to declare this category a tie between third-year swimmers Molly Wedge and Rachel Shin. Wedge, a sprint racing specialist and mainstay of Dal's consistently-victorious relay teams, shattered the previous Dalhousie, Nova Scotia and AUS records in the 100-metre freestyle at a meet last November. Shin, meanwhile, quietly won almost all of her butterfly races—capping her AUS season with significant victories in the 400-metre individual medley as well as the 200-metre fly. Although the women's team disappointed at the national level, finishing 10th at the championships in Toronto, the impressive contributions of Wedge and Shin should not be overlooked.
-DB
Honourable mentions: Maggie Li, women's volleyball, Tessa Stammberger, women's basketball
Male player of the semester: Jonathan MacDonald, men's volleyball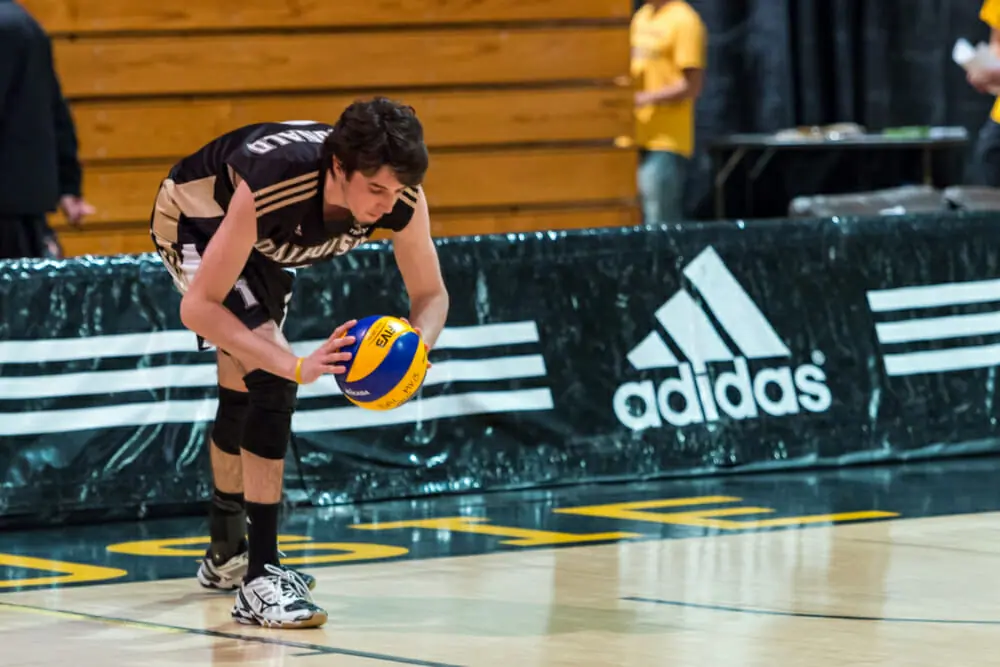 From day one, Jonathan MacDonald was a strong presence on Dalhousie's men's volleyball team, and remained so throughout the entirety of the season. The third-year setter led the league with 605 total sets, sporting an impressive 9.6 assists per set. His high energy and desire to win was evident in every Tigers match and he was a key player in the high-octane offence that helped secure the AUS title for Dal. Head coach Dan Ota should be pleased to know that he has MacDonald, a second team CIS All-Canadian this year, as a strong leadership presence entering the 2014-15 campaign.
-GB
Honourable mentions: David Sharpe, men's swim, Bryan Duquette, men's volleyball
Best individual performance: David Sharpe mining for medals
Taking the trophy for the second year in a row, it should come as no surprise that we chose David Sharpe to receive the award for best individual performance. The 2012 Olympian picked up where he left off last season, winning gold in both the 100-metre and 200-metre backstroke, the 100-metre and 200-metre butterfly events, as well as winning gold as a member of Dal's 400-metre backstroke team. Sharpe was a defining factor behind the Tigers winning their 16th consecutive AUS swimming championship banner and secured a silver and bronze at CIS nationals. As Sharpe completes his fifth year of eligibility, we bid him a farewell and wish him the best of luck on his pursuit of the 2016 Canadian Olympic team in Rio.
-GB
Honourable mention: Courtney Thompson running a one-woman fast-break offence
Best moment: Tessa Stammberger's game-winning three-pointer to beat CBU
Big players always seem to shine brightest when the game is on the line. In one of the season's most exciting games, the women's basketball team squared off against Cape Breton University at the Dalplex with each team hoping to make a statement. While the Capers had the lead at the half, the Tigers rallied in the third and fourth quarters to draw even with less than a minute left in the game. After a rebound by Ainsley MacIntyre, the ball found its way to third-year forward Tessa Stammberger behind the three-point line. Calm and collected as ever, Stammberger rose up, released the ball with a fluid motion and sent the Dalplex into a frenzy as the Tigers jumped ahead by three points. The win was a total team effort, with all team members battling throughout the game, but in the end it was Stammberger doing what she does best that put them in the win column.
-BB
Rookies of the semester: Desirée Nouwen, women's volleyball and Chas Smith, men's track and field
Honouring the athletes who debuted for Dal this year, this semester's top rookies are Desirée Nouwen and Chas Smith. 2013-14 saw Nouwen help the Tigers women's volleyball team defend their AUS championship. Alongside winning the AUS title, the Dutch star picked up several individual awards, including the AUS championship MVP, AUS first team all-star and AUS female athlete of the week. Later, she helped the team place fourth in the CIS championship to cap off a successful year for the recent transfer student. In Chas Smith's case, the Bermuda native took home top honours in both AUS championship long jump and triple jump before taking the nation by surprise in the CIS track and field championship. Smith placed eighth in long jump with a distance of 6.95m and won the bronze medal in triple jump with a distance of 14.53m. The future looks bright for these two, with further success well within their grasps.
-HH
Most improved team: Women's basketball
The Dal women's basketball Tigers showed a lot of heart this season, making it all the way to the AUS semifinal and holding their own against the eventual champs, the Saint Mary's Huskies. The Tigers finished with an even record of 10-10, the same record they had last year, but they played much better than a .500 team in the playoffs. Veterans Courtney Thompson and Tessa Stammberger led the way all year, finishing third and fifth in AUS scoring, respectively. The improvements made this season by these Tigers were no fluke; this is a team on the rise.
-SC
Team we're optimistic about: Women's hockey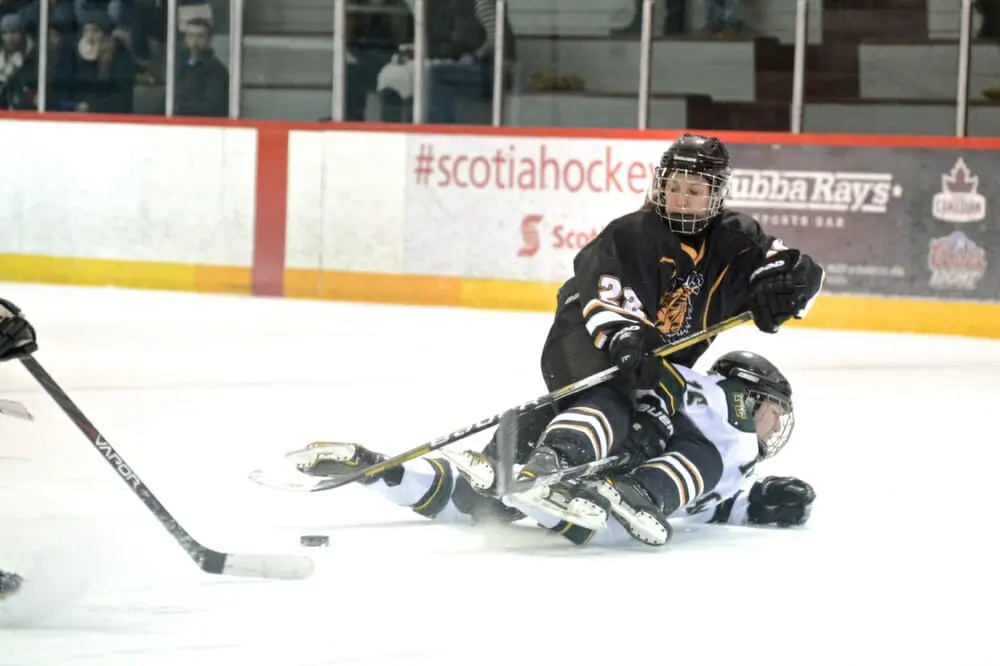 I personally have never seen a team go through a rebuilding year quite like Dalhousie's women's hockey team did this season. After having the remainder of their season cancelled last year due to the suspension of 17 out of 22 players, the new-look team had to find a way to bond and adapt to a different environment quickly. As their record shows, they were ineffective at doing so within a year. However, with 15 players currently in their first year of eligibility, the team can only go up from here. It won't be long until we see this young squad in the mix of the playoff picture once again.
-GB
Team we're worried about: Men's basketball
To compare the 2013-14 Dal men's basketball season to a tire fire might be an understatement. The team, under new head coach Rick Plato, got off to a 1-7 start and never recovered, finishing with a 6-14 record while missing the AUS postseason. There are more questions than answers surrounding the team heading into next season, and it remains to be seen if they can bounce back from one of the most tumultuous seasons in recent memory. The Rick Plato era has gotten off to a rocky start, and things will have to change quickly in order to avoid a repeat next year.  
-SC
Gerald Ford Memorial Award: Rebecca Haworth, women's track and field
Some background on this award: while at the University of Michigan, a young Gerald Ford played football for the Wolverines. He went on to become Vice President under Nixon and later President of the United States despite never winning (or appearing in) an election for either. So, to honour this year's greatest collegiate athlete-turned-politician, we give the inaugural Gerald Ford Memorial Award to Rebecca Haworth, a longtime Dal Tiger stalwart who recently was elected to the Dal Student Union as the new Board of Governors representative. We wish her well in her new endeavour and hope she doesn't trip up like dear ol' Gerry.
-BB