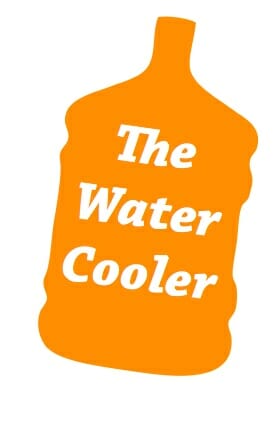 In a nod to Charles Dickens, The Water Cooler looks at the past, present and future of Dal athletics.

KM: Kit Moran; DSU athletics commissionaire, varsity alumnus

KS: Kristie Smith; News Editor, busy sports fan
JH: Justin Hartling; Local sportscaster, inventor of the 'beer koozie'
SM: Scruffy MacMinster; Scourge of Aberdeen, trainers of highlanders
1. What did you think of Dal's performance during the fall playoff season?
KM: Women's cross-country won their championship with an outstanding team. They had amazing depth, did a great job throughout the season and really pulled through at AUS. The men's team has been slowly rebuilding since their last championship win in 2010. They had a couple rough years, losing to the X-Men by 20-30 points, but I'd say that the rebuilding they have been doing is finally paying off.
KS: I feel bad trying to answer this question because, despite working for the campus paper with a great sports section, I couldn't hope to list all the sports that have played. If only to shift blame away from myself, I blame SMU rape chant, library cuts, SUB renovations and an apathetic student body. Not at all my fault though.
JH: All in all I found it to be a little disappointing. There were several teams in the position to walk away with a championship and they mostly faltered. Though the football club and men's soccer raised some eyebrows, the women's soccer team not completing the threepeat actually shocked me.
SM: Aye. Playoffs are all well and dandy, but if you're ever looking for a wee little bit o'fun, go around asking people which country makes the best Scotch. You'd be absolutely amazed how many people say America or Canada. I've heard Ireland and even England once or twice. Un-be-flippin-lievable. Kids these days…
2. What are your thoughts on the men's and women's hockey teams so far this year? (the teams have a combined one win)
KM: They don't have a rink, so what can you really expect from teams that don't even have the basic necessities to be competitive? The fact that the women's team was able to recruit so many first-year athletes is astounding. I think we will see the women's team gel a little in the coming months. There are definitely some wrinkles that need ironing out, but what else did Dal expect when they ditched the arena?
KS: It's hard to tell a team to step their game up just because, but it's no secret big team sports are expensive. With no wins and no home rink to boot, I wouldn't be surprised to hear hockey might be facing the axe soon. Especially with everyone up in arms over the tight library budget this term.
JH: I think that this was about as bad of a start as everyone expected. The hockey teams were far from the strongest at any point, but after the hazing scandal last year Dalhousie has become a non-identity to any future recruit. If anybody was expecting better than this, they were delusional.
SM: No respect! Used to be a time where a wandering, irate Scot could have a wee bit o'banter with a local lad or lass, but not anymore. These days it's all about watching the latest video of that Rob Ford tosser smoking crack on their phones and not about appreciating the finer things in life. Aye…
3. Who's your prediction to win the next championship for Dal and why?
KM: Swimming has the next AUS championships on schedule. I don't think either Dal team is at the point where anyone else from the AUS can make a serious challenge to their titles. Acadia and Mount Allison are growing threats to the men's and women's teams respectively, but neither school can really match the depth and top-end talent of the Tigers. Dal has dominated AUS swimming for 15 years, and I can't see it changing this year.
KS: I don't mean to be going for the safe bet but my limited history of covering sports for the Gazette made me immediately think of women's volleyball. It's lame, I know, and uninspired, yes, but they're great and I hope they retain gold.
JH: Aside from the usuals in swimming and track and field, one of our soccer teams is likely our next champions. Dalhousie is strong in soccer and that's not likely to change soon.
SM: And speaking of Ford, you know what the worst part about the whole thing is? He was a bloody 'football' coach. "Oh," you ask, "he taught people to play the world's most popular sport?" No. He coached that ridiculous game with an ostrich egg and 150 sillynannies that they call 'football' here. Aye, it's ridiculous.