The Dalhousie University men's soccer team got off to a victorious start to the 2022-2023 season on Sept. 10, winning 1-0 over the Mount Allison University Mounties at Wickwire Field. However, the 2021 Atlantic University Sport (AUS) leader in saves, goalkeeper Aiden Rushenas said it was clear in game one they weren't yet at the level of play they wanted to be.
"I think we played down to their level, which is something we can't keep doing. It only hurt us. We should stay true to our identity and play our game," said Rushenas.
Rushenas said he thinks it should have been a game the Tigers would gain confidence by scoring goals and having lots of chances, given Mount Allison has been a struggling team that went winless in the 2021 season. He felt the team played with a lack of confidence, with forced passes and long-off balls, when the team knew they have the ability to play steadier.
Midfielder Connor Manuel scored the lone goal off a corner kick taken by Suliman Elomrani for Dal in the 74th minute.
"It wasn't one of the prettier goals that I've scored, but yes, to score my first goal for Dal in a home opener, and it being the game-winner was definitely a special moment, Manuel said. "I was happy to share that moment with the guys."
Jared Ndopedro had a standout performance, substituting into the game in the 60th minute. Defender Benjamin Bruce said Ndopedro brought a lot of energy to the game.
"I think he did really well helping control the midfield and not rushing, not always trying to play forward, knowing when to play forward and knowing when to just keep the ball," said Bruce. The Gazette couldn't reach Ndopedro for comment after the game.
In training, there is an emphasis on keeping possession, building off the ball with simple passes, and playing nice passing soccer.
"If we actually stayed to what we've been doing every day in training for the week, if we implicate that in the game, then I think we'll find success," said Rushenas.
Despite the Tigers not playing their best 90 minutes of soccer, Rushenas said the team looked better on defence than last year. Rushenas is vocal when he plays, making sure his team keeps shape and letting the team know if there are gaps in the midfield or if there is an open player to avoid errors which can lead to goal opportunities against Dal.
"As a goalkeeper, I get to see the whole pitch, so I have to be very precise and effective with my communication," said Rushenas.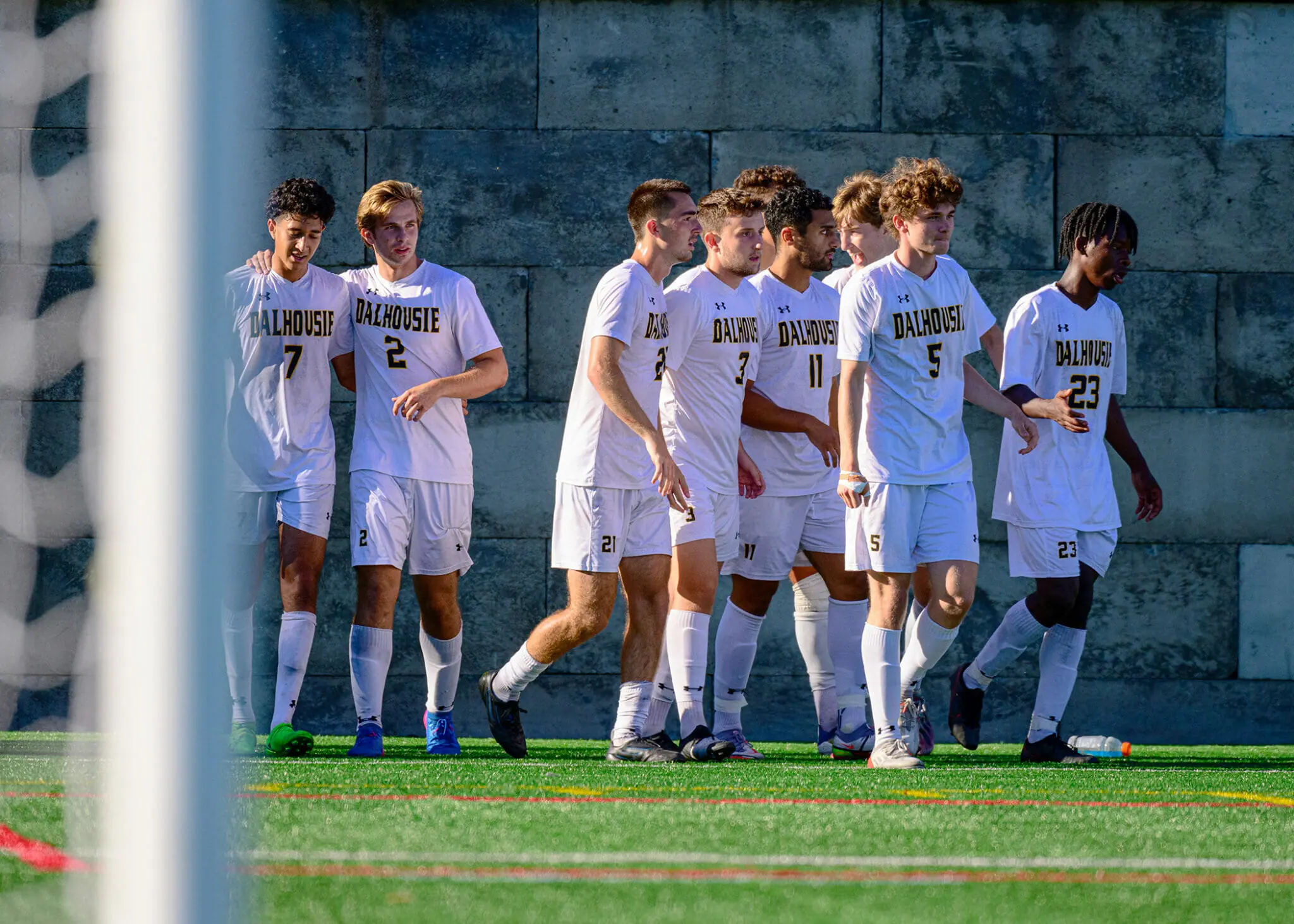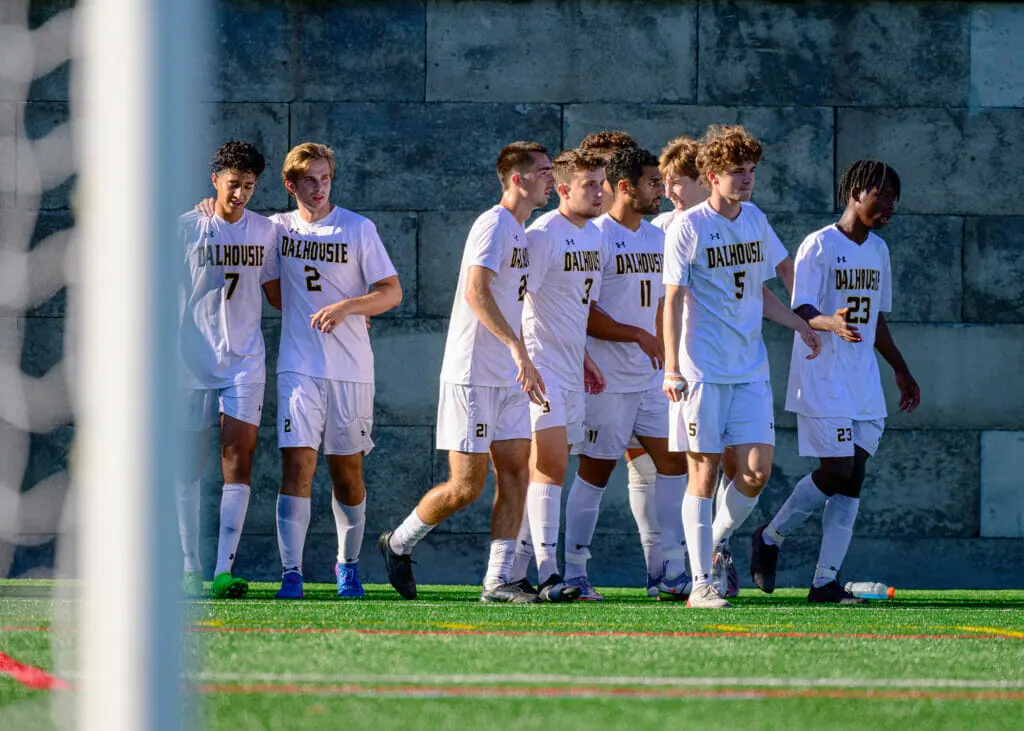 "It makes it so much easier when you're willing to die for the guy on the field"
This year, the team feels closer to one another than the previous season and trusts each other to do their jobs, said Bruce.
"Since we're so close, when you see a guy on the team going for a hard tackle, I think it gets everyone really motivated and makes you want to do better for each other," said Bruce.
On the field, Manuel feels the team is beginning to gel more, especially after the team's two-and-a-half-week training camp where the challenging environment helped the team to bond. The team is constantly spending time with one another off the field, either in the team room or going out for dinner.
"I think we've just really grown together and became really close friends. It feels like a family when we are playing," said Manuel. "It makes it so much easier when you're willing to die for the guy on the field, as opposed to just being some individuals that come together and play for a little bit."
Plenty of Tigers fans showed their support on the opening game of the season. 250 attendees, according to AUS officials, took in the Saturday evening game. Athletes from other Tigers teams, Rusenas said, were in the stands too.
"It was great to have a lot of fans and quite a bit of people from the varsity department. It's good to see fellow varsity athletes supporting our team as we supported their team, and we will throughout the rest of the year when they play games," said Rushenas. "It's good to have that community at the school. It shows that everyone's on the same page. Everyone wants to win and support each other, and it shows that there's a good group of people, and we share good bonds of friendship with one another."