The Dalhousie University Tigers track and field team achieved five different top-10 results at the U SPORTS Track and Field Championships in Saskatoon, Sask. from March 9-11.
Aidan Goslett achieved a silver medal in the 1000-metre race. He had a long road to his nationals success, fully recovering from a torn hamstring in September 2022.
At the nationals competition the year before, Goslett did not achieve what he wanted. About a month before the competition, he tore his hamstring.
"I was really bummed about it."
Goslett said he began to lose confidence due to his injury instead of being nervous about competing.
"It definitely played a role with my confidence going into races," he said. "But being surrounded by a supportive team and a great coaching staff, I was able to rebuild my confidence that I needed to help the cross country team do well in that season and kind of kept it rolling into the indoor track season."
However, the track star recovered this season and helped bring home Dal's seventh straight men's Atlantic University Sport (AUS) title as well as his own national silver medal.
"It's a very tight-knit culture," said Goslett. "Everyone is encouraging and motivating. I think that's really the two words I would come back to."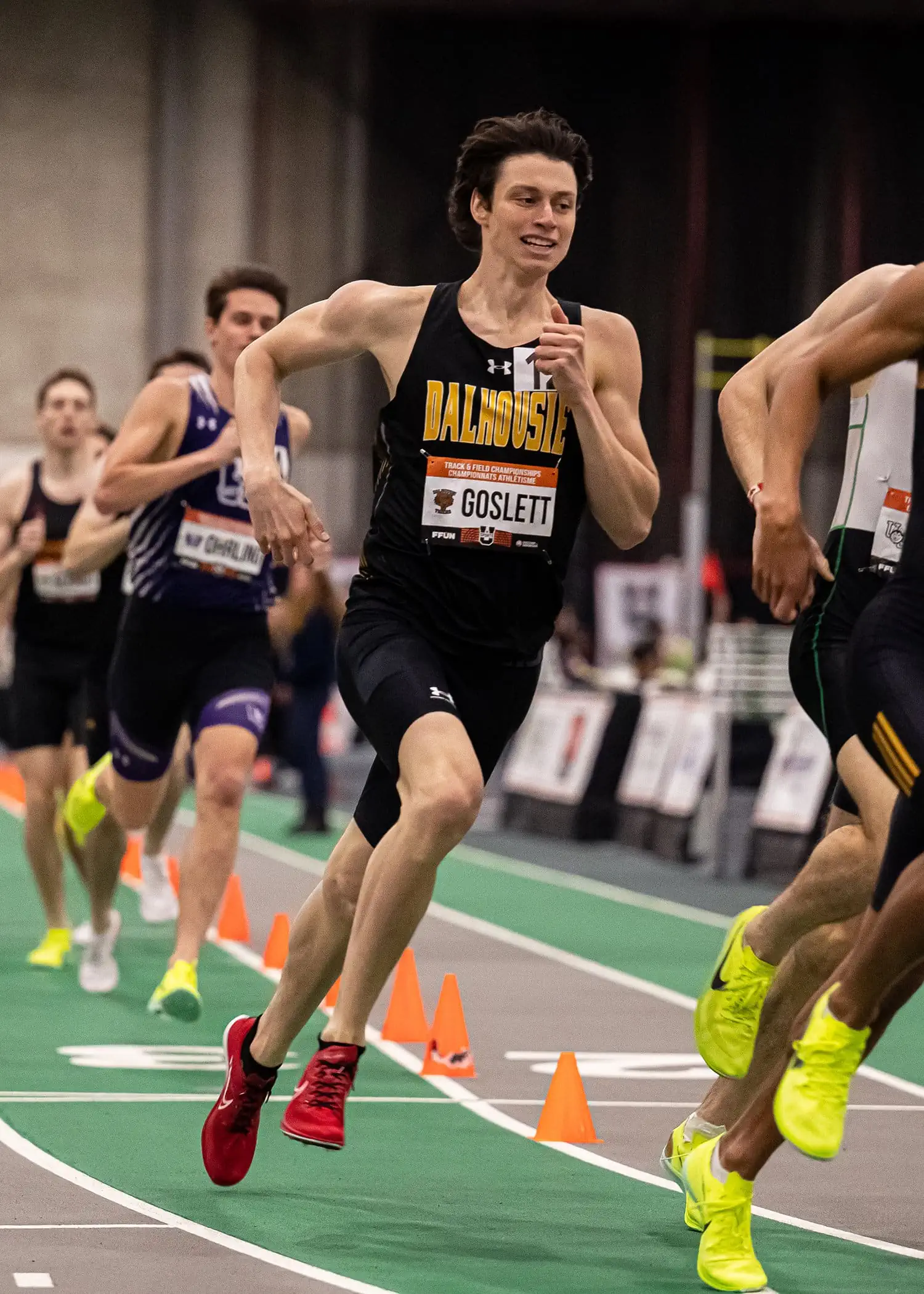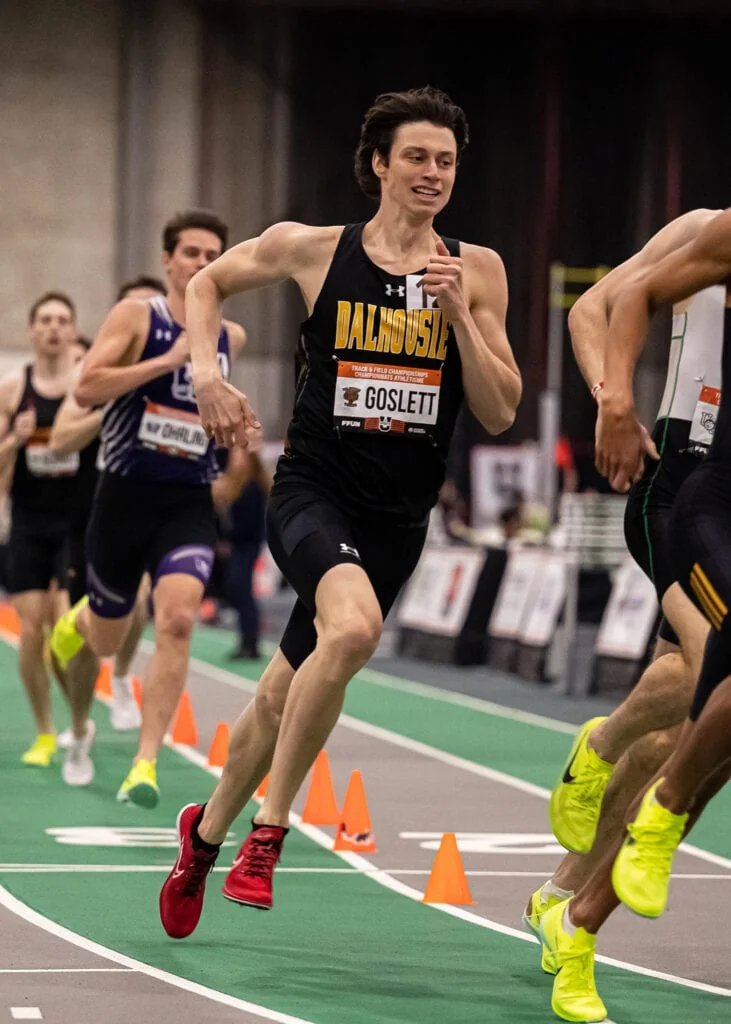 Women's team continues three-decade-long domination
The women's team continues to dominate the AUS, winning 33 straight titles and setting a U SPORTS record for the most consecutive conference championships. Catherine Kennedy participated in the women's 4×800-metre race on the second day of nationals, earning a fifth-placed finish.
"[It's] a huge monumental accomplishment for women's sports but also for the team. I think that the Dal track team, in general, is very humble with the amount of success that they've had," said Kennedy.
"I think it may be sometimes it is kind of a given, with how much winning, in the AUS at least, over the years has happened. So that's just a huge, huge accomplishment this year that I think should have been maybe spoken about a little bit more."
The men's 4×800 team placed fifth in their race, making for three top-five finishes on the second day of nationals.
"I think it says a lot to the program itself. It says a lot to the coaches and the support staff and everyone as well as the athletes. Just the quality of athletes that have been produced
and come here and performed well," said Hudson-Grimshaw-Surette, a member of the 4×400 team.
This was Grimshaw-Surette's last year with the team, but he spoke on what Dal placing well in nationals means for the team.
"There's a good number of guys that are back [next season] and I think it's just motivation to keep going for next year. As well, I think it looks good from a recruiting standpoint to always have people that perform at the national level," said Grimshaw-Surette.
In the field events, Temi Toba Oluboka's nationals tournament stood out. She finished fourth in the women's weight throw, throwing 16.89 metres on the first day of the meet.