Going for a 10th straight Atlantic University Sport (AUS) title, the Dalhousie University Tigers women's volleyball team finds itself at the top of the conference standings at the start of a new semester.
The Tigers have developed a winning culture, as proven by their nine straight banners dating back to 2013. Tigers head coach and a three-time AUS coach of the year Rick Scott said there is always ongoing work and attention to detail when asked about maintaining a positive culture on the team.
"It's important that we help guide them and support [the team] along that journey and hold them accountable when people need to be held accountable," said Scott. "When there's something that's not right within our culture, we want to address it and fix it. It's never perfect."
Scott, in his 15th year coaching the team, said every year is a different team which takes on its own identity but with similarities.
"There's a lot of competitiveness within our program but at the same time, we're going to hold people accountable but there's also a lot of support for people, which is easy to say but tough to do," said Scott.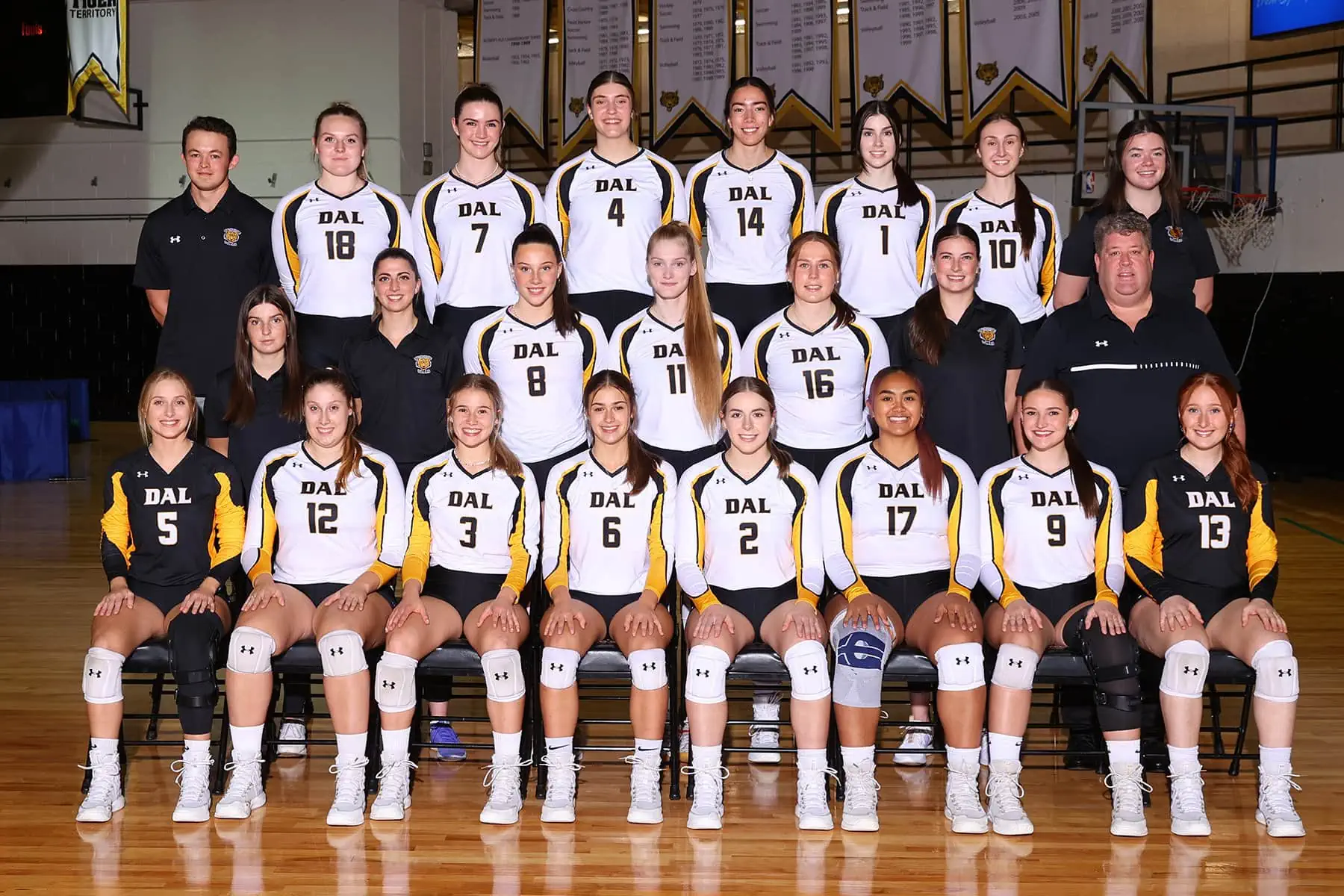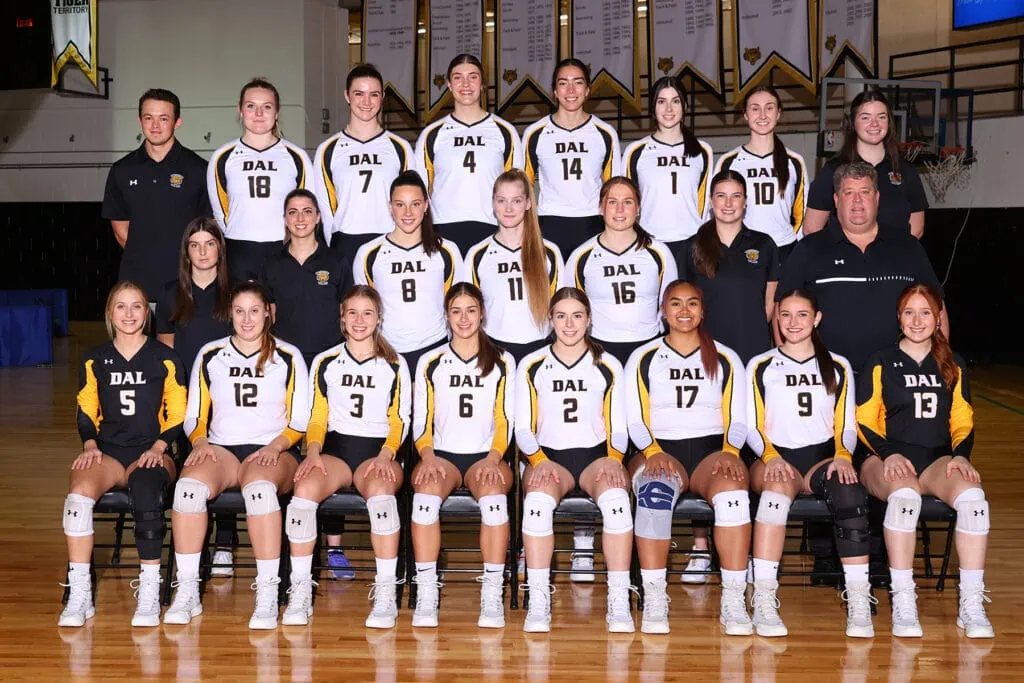 Acadia transfer takes spotlight
This season, the Tigers added former Acadia University Axewoman Lucy Glen-Carter, who leads the AUS in kills. Glen-Carter is still chasing her first AUS title after playing for four years with Acadia. Now joining the historical top team of the conference, Glen-Carter has a chance to achieve her goal, which she said would mean everything to her.
"You train for a whole year to win a banner and when it doesn't happen, it's heartbreaking. I really want that to happen at the end of the season, for us to get that banner," said the fifth-year outside hitter.
Glen-Carter had a quick transition into this Tigers team in her first season. She recorded a season-high 28 kills in just her second regular season game, a three sets to two win over the Université de Moncton Aigles Bleues on Oct. 30. While many could attribute Glen-Carter's dominant season to her own success, she credits her teammates.
"The girls have been really receptive in letting me come into their program. They've embraced me wholeheartedly and I think they've given me space to lead and play the kind of style that I play. We feed off each other," said Glen-Carter.
Over the holidays, the Tigers travelled to Montreal to scrimmage against the Université de Montréal Carabins. Glen-Carter said the competition against the Carabins was stiff and will pay off in the long run.
"They challenged us and made us get a lot better, which was good," said Glen-Carter.
With 11 games left of the regular season as of Jan. 11, the Tigers will be ramping up play for the AUS playoffs. The Tigers will try to be the first team to win 10 straight titles since the University of New Brunswick Reds did from the 1960-1961 season until 1969-1970.
"My goal is to win a banner and then, obviously, medal at nationals," said Glen-Carter. "That's what I think about every game but also just playing for the girls. I love playing with them and playing for them. However I can contribute, that's what I want to do."