Dalhousie
Dal students face possibility of expulsion for misogynistic Facebook posts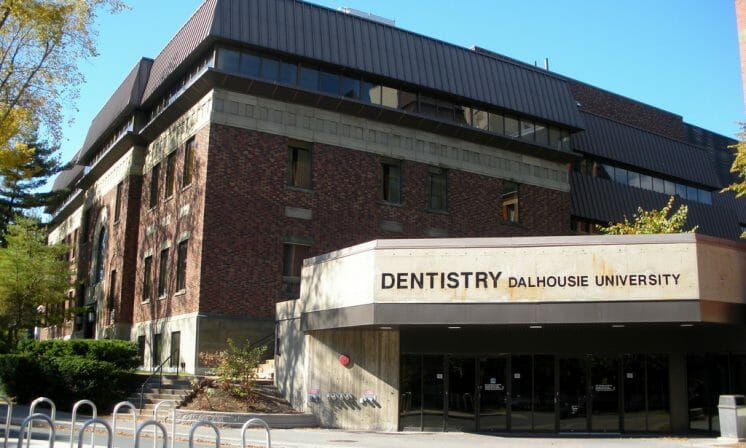 University investigating group of dentistry students
The term "gentlemen" holds very little sway in the case of Dal dentistry students being investigated for misogynistic comments about their classmates on a Facebook group called "Class of DDS 2015 Gentlemen".
Dentistry students have had their remaining exams for the semester postponed to January in light of the news that at least 12 male students in Dal's faculty of dentistry had been posting in this group since 2011.
Member's posts and comments on the group included a survey asking which of their female classmates they would rather "hate-fuck."
One group member posted a photo of a woman wearing a bikini, captioned "bang until stress is relieved or unconscious (girl)."
The dentistry students vaguely referenced their profession in comments on the page, writing, "can you tell me what this chloroform smells like?" and "does this mask smell like nitrous oxide to you?" in regard to another photo of a woman in a bikini.
The CBC has reported that the group was deleted last week after group members became aware that the content of their page was being leaked.
Since the news broke, thousands of comments have appeared on social media regarding the situation and how it should be handled.
An online petition created this afternoon titled "Expel the Students who were members and/or participated in the Facebook group called 'Class of DDS 2015 Gentlemen'" has gained over 1,060 signatures so far.
Dal investigating group: expulsion is a possibility
Dalhousie administration has begun an investigation into the Facebook group. Dal president Richard Florizone says he learned of the group on Monday, and issued a statement later that night.
"Over the next 48 hours the university will consider the full range of options available to us to address these serious allegations," says Florizone in the statement.
"Dalhousie will follow an approach that is victim-centred, that focuses on understanding and repairing the harm caused, and that reinforces a safe and respectful environment," he said.
Florizone told the CBC that "punishments set out in university policies around such issues could result in student expulsion."
Group members' names withheld, for now
The CBC has reported the group had "at least 12 members". While they say they know the names of "at least a dozen" of the members, they have deliberately chosen to not publish these names.
Dalhousie's internal data shows that 246 students were registered in the faculty of dentistry in the 2013-14 academic year.
DSU plans to release a statement
Jennifer Nowoselski, Vice President (Internal) of the Dalhousie Student Union (DSU), says the DSU has spent the day preparing a statement on Dal's investigation into the group which they will publish tonight.
Charlotte Dickie and Thomas Steeves, who interchangeably serve as the dentistry rep on DSU council, declined to comment on this story.
The Dalhousie Dental Student Society has not yet made any public comment on the news.