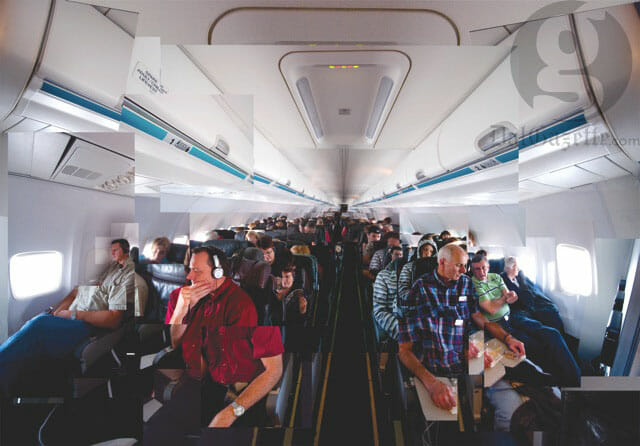 Part two of our three-part series
Last week we talked about the basics of saving up for a trip abroad, but this week we're going to get into the nitty-gritty details of planning a trip, including where to find the best deals and discounts.
If you're planning a more DIY trip, you'll have to take care of most of the details yourself. A great resource for finding cheap flights is Kayak.com. This website allows you to search multiple airlines at once to find the best deal. It will also give you the option to sign up for email alerts that will notify you if the price on a particular flight changes (especially if it drops thanks to a seat sale or something similar). It's important to note that the time of year you're planning to travel can have a huge impact on the price. Summer, Christmas and Spring Break are very expensive times to fly. October and April? Not so much.
For those on a budget, hostels are your best bet for affordable accommodations. A great resource is Hostelworld.com. This website allows you to search for hostels around the world by country and city, and is full of detailed descriptions, photos, reviews and ratings. You can also book most hostels directly through this site. For those on a tight budget, dorm accommodations are your best bet; but bring earplugs if you're a light sleeper!
For food, picking up a travel guide such as Lonely Planet for your destination can be worthwhile, as it will break down the best restaurants in your area by price and quality. If you don't want to shell out for the cost of a Lonely Planet guide, you can often find them in the library and just photocopy relevant pages, or if you have an e-reader, you can buy the e-book version, which is typically cheaper (and more compact for traveling). Restaurants aside, if you're staying in hostels, you can typically prepare your own food in the hostel kitchen. This is much cheaper than eating out, as you can pick up food at the local supermarket and often even split the cost with other guests staying at the hostel.
For the truly brave, another accommodation option while traveling (especially in places like Europe or Australia) is couch-surfing. The main couch-surfing resource on the net is Couchsurfing.org, a lovely and well-maintained website that lists hosts all around the world who are willing to have travelers crash on their couch. You can read reviews and talk to other travelers about the various hosts, which helps ensure the locations are safe and keeps hosts accountable.
For those who like to work for their holidays, another option is WWOOFing. WWOOF stands for Worldwide Opportunities on Organic Farms, and they can be found at Wwoof.org. Essentially what happens is you buy a WWOOF membership for the region you're traveling to, which allows you to search through tons of listings for organic farms in that area who are willing to host WWOOFers. You then make arrangements with the particular farm that most appeals to you (like couch-surfing, WWOOF hosts are reviewed and rated by the people who've stayed there in the past to keep them accountable) and you stay on their farm when you are in that area. In exchange for half a day's labour each day, they provide you with food and comfortable shelter, and many families will also take you out to local tourist attractions or on excursions to cool places off the beaten path.
In-country transportation refers to any travel you'll need to do once you get off the plane. This can include transfers from the airport to your accommodation, getting around the city or town you're staying in, or longer-distance traveling if you're planning to hit up multiple locations in your choice destination. Again, a Lonely Planet guide is a great resource for figuring out the best deals for your travel destination of choice. Each book has a guide to "getting there and around" that breaks down all of your options, including bus, train, in-country flights, bicycle rentals, etc.
This covers all of the fun details you'll have to think about when planning a self-directed trip, and next week I'll be back for the final installment of this series, talking about the not-so-fun but definitely essential details of trip planning, such as vaccinations, insurance and visas.