The New York God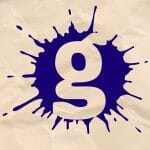 Mary was walking as quickly as she could down the sidewalk. Her boss had kept her later than usual. Even with the late dismissal, Mary had still been sent home with a pile of papers. She checked her phone: 5:03. She was late. Picking up her pace, she began moving as fast as her heels would allow. She could still make it.
It started six months ago. Leaving early from work, Mary had decided to take the nicer route home. It was within the first few minutes, she found herself at the top of Wall St. There, Mary had stopped in her tracks and witnessed the movement of the most beautiful man she had ever seen. She felt the breath leave her body. The man was an ad already airbrushed for a magazine. He couldn't be human; he was supernatural—a God. Seconds stretched to hours as he glided past. And then he was gone. Suddenly everyone around her was ugly. Who could compare with that man?
A few days later, Mary left work early again. Upon reaching Wall St, she saw him once more: the most beautiful man in the world. It wasn't long before Mary found herself leaving work early as much as she could. Waiting for this man every day at 5:03 had become ritual.
One day, about two months later, Mary found herself dawdling around Wall St when she noticed someone else: she was a smaller woman, with short, pixie-cut hair. As the most beautiful man in the world swept past, she and this tiny woman made eye-contact. The woman put her hand to her heart and sighed. From that day forward, Mary began noticing that everyday at about 5:03, this woman made an appearance in her life as well.
It wasn't until a month later that they spoke to one another. Mary was at a gala of sorts when there, in a bright red gown, she saw her: the man's other follower. Mary was unsure of what to do at first: She didn't even know the woman's name, but she couldn't pass up meeting her. So she tapped her on the shoulder. The woman spun around and let out a laugh.
"I'm Lisa!"
"Mary."
It took all of three minutes for the two women to bond. Mary discovered that Lisa too, took the long route home from work to see the man each afternoon. "He's not a man," she explained, "he's a God".
After that night they began meeting up together to watch for the man. They'd stand on the sidewalk and chat until they saw him. Mary decided to bring coffee's one day, and after seeing their man, they found a nearby bench to sip them. This too, became ritual.
Mary had reached Wall St. Where was Lisa? Had she missed her?
"Mary!" She heard through the crowd. Lisa was standing across the road, waving. But then she looked different. Her eyes were wider, she looked like she wanted to point but couldn't. Mary could have recognized that look anywhere; it must mean that somewhere nearby, the man was—
Mary's papers went flying everywhere.
"I'm so sorry!" came a heavenly voice. Mary froze. She had collided with a God. She wanted to say something, but she couldn't. "Here," he bent down and began scraping the papers together. "I think that's everything, sorry again," he said, handing the papers back to her.
"That's okay," Mary managed squeak. The man grinned and walked away. Mary turned to face Lisa, still standing across the street, dumbfounded. Mary crossed to the other side.
"Oh. My. God. You talked to him. You touched him! Oh my God!" Lisa exclaimed. Mary was still in shock. That was the last time that she ever saw the man.
The next day, Mary found herself leaving late from work again. In light of what had happened yesterday, Mary wasn't paying much attention as she crossed the road, for she was too busy hoping that she and the man would make eye-contact. It was on that day that Claus, a cab-driver, decided to take a call while driving. It was on that day that Mary got hit by Claus, and it was also on that day that Mary met Joel, the man lying next to her in the hospital. He wasn't New York's God, but he was soon to become Mary's.