When people think of Nova Scotian music, they often think of folk tunes before hip hop, R&B, jazz or any other Black-dominant musical genres. If you aren't familiar with the local music scene, you'd be forgiven for being unaware of a flourishing underground scene for Black artists in the province. Here are a few of the vast number of local noteworthy talented voices.
Aquakulture
A must-know name in Halifax, Lance Sampson's Aquakulture is a force to be reckoned with. Echoing legends of neo-soul such as D'Angelo and The Roots, Sampson never shies away from the nastier, funkier side of instrumentals. He's also never afraid to acknowledge his Africville ancestry, best shown off in his aptly-titled song "Africvillean Funk."
Jody Upshaw
If you're a fan of the A24 series Euphoria, you may be familiar with Jody Upshaw without even knowing it. Featured on the soundtrack of the series's second season, Upshaw went from local acknowledgement to a worldwide audience. Her light and airy voice is complimented by spacious contemporary R&B production on her single "Guilty One," which you won't want to miss.
Gary Beals
A veteran in the east coast music scene, Gary Beals has been blessing the ears of listeners for nearly two decades. His comeback 2020 album Bleed My Truth featured some of his most elegantly-produced work. The reggaeton-tinged instrumental coupled with his silky smooth singing on "Blood Red Roses" makes for an essential listen.
Reeny Smith
With a warm, tender voice, North Preston, N.S. native Reeny Smith has spent the past decade serenading fans and scooping up awards. Notable for her powerful voice and tactful piano playing, Smith has opened for the likes of Anderson .Paak at Halifax Jazz Fest. She has a particular fondness for the holiday season, evident in her Christmas EP titled Where You At, Santa? The standout, though? The sheer range she displays on the opulent R&B cut "Amber Lights."
Kayo
While born on the Caribbean island of St. Lucia, Kayo Guevarra has become something of an honorary Nova Scotian artist. Mentored and signed by Nova Scotia rapper Classified in the early 2010s, Kayo is a rapper that loves incorporating unconventional instrumentation into his trap music. Using pitch-shifted vocals and Caribbean dancehall elements to build on hard-hitting 808 drum samples and machine-gun flows, Kayo's at his best alongside Kardinal Offishal on "Nagato."
Trobiz
Are you a fan of lo-fi hip-hop playlists to relax or study to? Trobiz has got you covered. A producer, entrepreneur and owner of Fademasters barber shop, Tremayne Howe has worked with Halifax greats JRDN and Classified to make sleek, tight hip-hop beats. His 2021 beat tape Boom Bap is littered with suave and luxurious instrumentals that are sure to please the average listener and audiophile alike. For a taste, check out "Trofi."
Kxng Wooz
Kxng Wooz has always been about the hip-hop community. When he found himself unable to get booked for shows, he took it upon himself to help organize community events to promote Halifax hip-hop. From an early age, he was inspired by hardcore legends such as DMX, yet his sound often veers into a more introspective direction. His song "Redemption" from his 2020 EP of the same name features soulful pianos and vulnerable bars, as well as a feature from singer MAJE.
SyDRell
A newer name to the Canadian rap scene, Sydrell Provo hails from North Preston. Now residing in Toronto, Provo has never stopped representing his hometown. With a bassy, ethereal trap sound inspired by Travis Scott and Don Toliver, he delivers rhythmic, melodic flows and plenty of catchy hooks. His 2021 single "Face Broke" is a head-banging speaker-blower.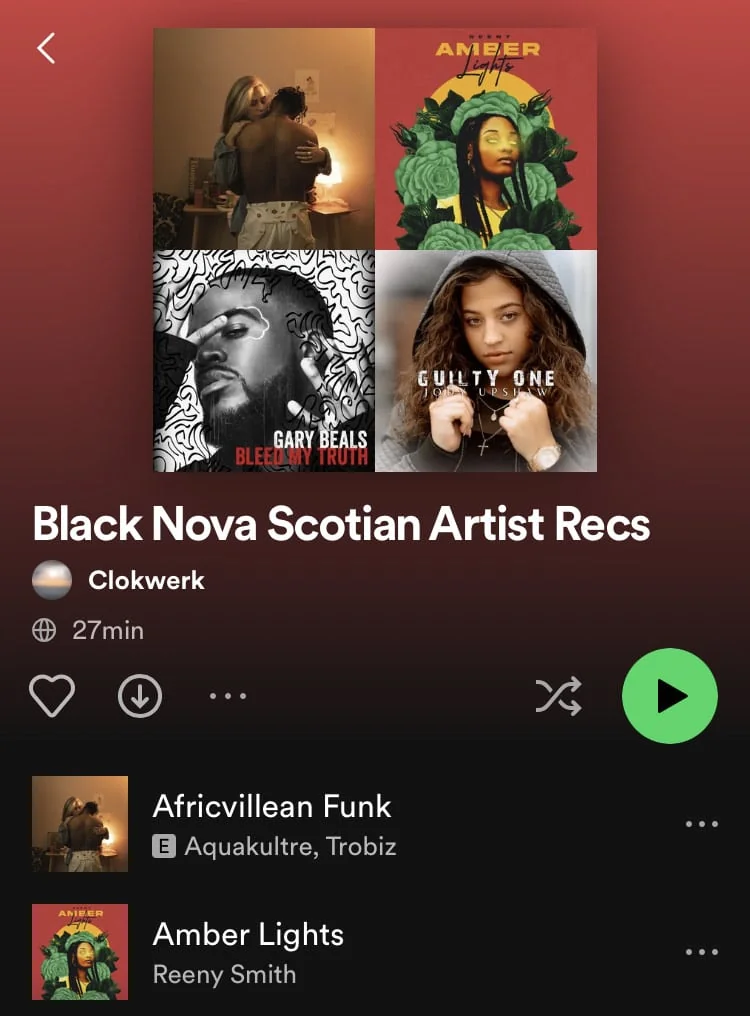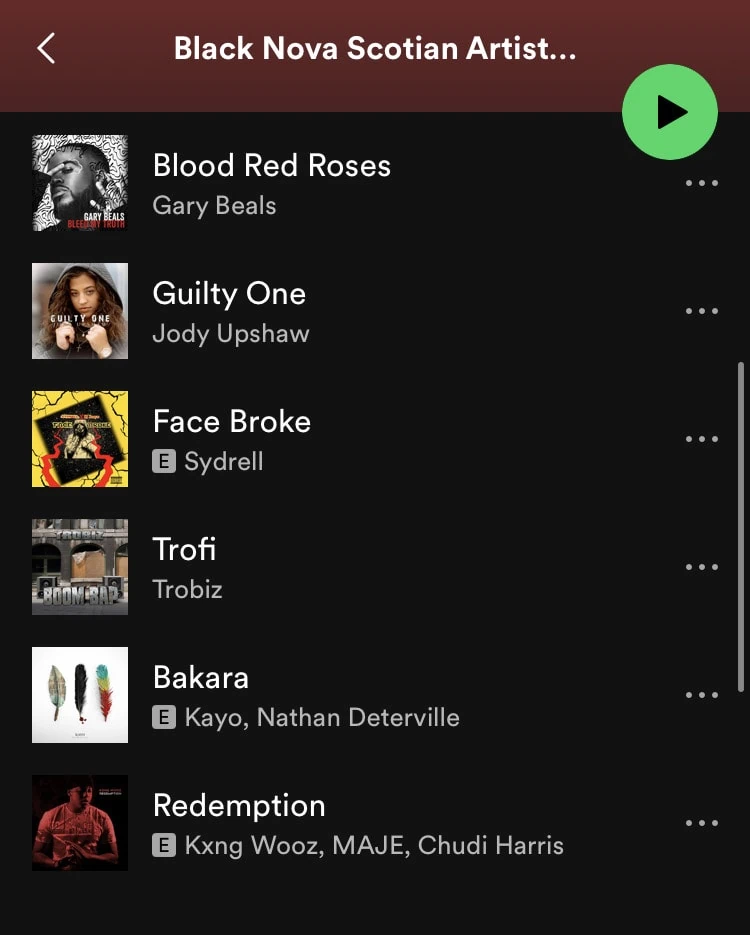 Cover photo: Courtesy of each artist