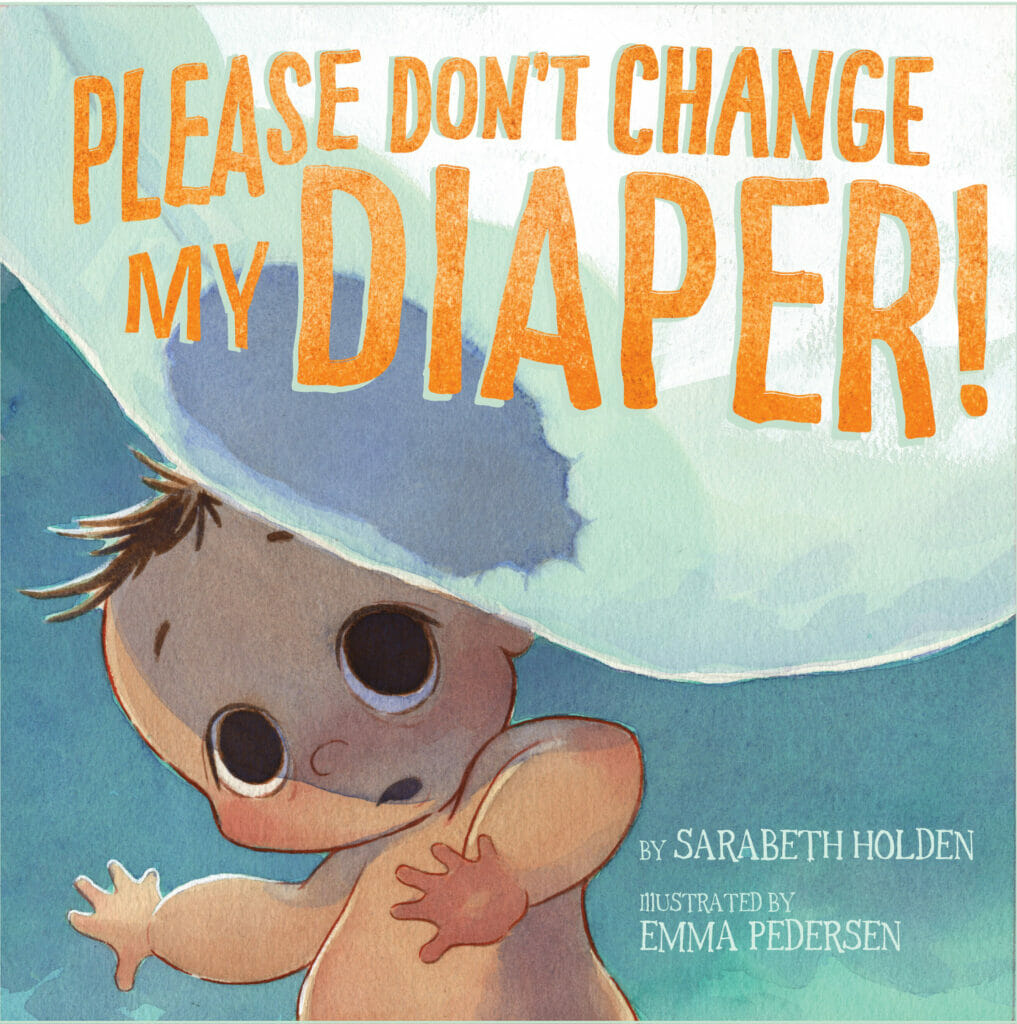 Writing a children's book can be a lot of fun, especially when you're the mother of two infants. This was the case for Sarabeth Holden: a Dalhousie University alumna and author of the recently published picture book Please Don't Change My Diaper.
Holden based the book, illustrated by Emma Pederson, on her three-year-old son Raymond. The book was published by Inhabit Media, which according to its website is "the first Inuit-owned, independent publishing company in the Canadian Arctic."
"The book is about a baby that thinks the world was falling apart because the diaper change is looming. Spoiler alert: The world keeps turning," Holden says.
Holden, who graduated from Dal in 2004 with a bachelor's degree in economics, believes it is important to address how people should have a positive mindset in stressful situations. She wanted to share this message with children because it may be an easier lesson to learn as a child.
Holden got the idea to write a picture book when she first worked with Inhabit Media.
"I had done a little bit of work with them through my non-profit organization, the Toronto Inuit Association, which myself and a few others had created in 2016 to support the new Inuit community in Toronto. I went to pick up a book one day published by my cousin, and they jokingly said to me, 'When are you going to publish a book?'" Holden says. Shortly after, Holden came up with the idea for her first book.
Representation matters
Holden grew up in Nova Scotia, New Brunswick, Nunavut and Ontario. She remembers the difficulties of being the only Inuit student at her New Brunswick high school.
"I never had access to any of the services and didn't really know what they had in terms of services for Indigenous students," Holden says.
While she believes Indigenous student support in educational institutions has improved over the years, Holden acknowledges it remains a "work in progress."
Diverse racial and ethnic representation matters, and for Holden this is one reason why she is so proud of publishing a book featuring an Inuit child.
A 2018 study by the non-profit organization BookNet Canada found out of 805 characters (humans and non-humans combined) in Canadian picture books published in 2018, fewer than two in 10 were Black, Indigenous or People of Colour (BIPOC). Holden sees this lack of BIPOC representation as a problem.
"I think diversity is so important, and we need to reflect diversity in children's stories and create those role models for kids, you know?" she says. "But I think [racialized children] need to see themselves in writers and in books, and that would inspire them."
What's next
Holden's future is looking bright. She is currently the president of the Toronto Inuit Association and recently opened up her own brewing company, Red Tape Brewery, with her husband. Holden is now working on another children's book.
"It's about a Tyrannosaurus rex who eats so many bananas that he turns into one. It's being published by Inhabit Media and will be released in fall 2022," Holden says.