Arts & Culture
Local dance troupe brings the poetry of T.S. Eliot to the stage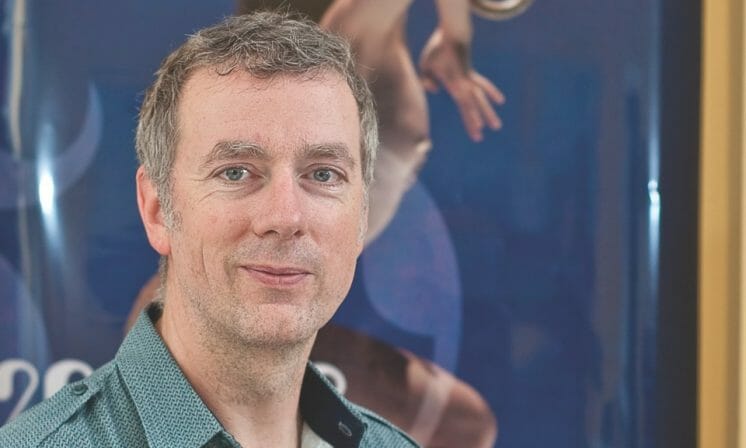 Live Art Dance Productions' upcoming performance Four Quartets features choreographer Deborah Dunn of Montreal-based company, Trial and Eros in a solo performance based on T.S. Eliot's Four Quartets.
Live Art's artistic director Paul Caskey credits Dunn's training in visual art and costume design as well as historical inquiry for the multi-layered performance, which blends contemporary dance and the visual elements of costume with the spoken word. The performance is divided into four sections representing the structure of the four quartets: "Burnt Norton," "East Coker," "The Dry Salvages" and "Little Gidding," and is danced alongside a recording of English actor Sir Alec Guinness' reciting of Eliot's poems.
Dunn's movement brings the poetry to life, and the reading is physically expressed, notes Caskey, recalling a moment in which the line, "For the roses / Had the look of flowers that are looked at," is spoken as the dancer transforms into a long-stemmed rose on the stage.
Caskey believes that Dunn's exquisite solo work and the airy richness of the aesthetic presentation creates a visually stimulating performance, as well as providing a commentary on the themes present in Eliot's poetry.
Audiences can expect to see the stage divided into a main stage and an offstage, allowing for quick costume changes. This is because Dunn not only develops and embodies her character, but also plays with the concept of perception; how perceptions shift and change as we evolve is a running theme throughout the production.
Caskey admits that solo performances such as Four Quartets are rare for Live Art, which seeks to bring underrepresented performing arts to Halifax and present work that is complementary to other things happening in the city. But the independent nature of Four Quartets coincides with Live Art's objective, and brings a unique performance to Halifax's dance community through its modern interpretation of classic works that address the timeless issues of face and belief.
Live Art Dance Productions' upcoming season offers a diverse array of performances in Halifax, including Ballets Jazz de Montreal, Toronto-based O Vertigo's Onde de choc, opening in December, and New Works by La La La Human Steps, opening in February.
For students interested in purchasing a season pass, Live Art Dance Productions offers the "Pink Pass" for $15. With this pass, tickets for any Live Art Dance production are only $5.
Four Quartets will be running at the Sir James Dunn Theatre from Sept. 28-Oct.1.