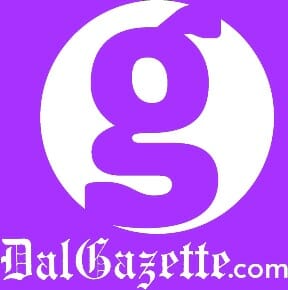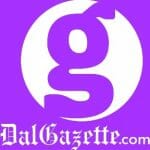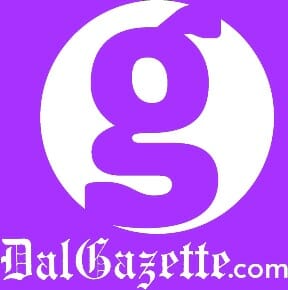 Nov. 17: take a bus to the Halifax Forum, where Mother Mother is marking the launch of their Canadian tour. The bus is packed. Groups of fans huddle together and fill the bus with variations on the same excited conversation. One girl is practically shrieking.
Through the front door and into the open, hangar-like space that is the Forum. The stage is set up along the back wall, bathed in fluorescent purple light. Grab a flat beer and wait for the show to start. There is a constant stream of fans pouring in from the door and gravitating to the stage, hoping to get as close as they can.
Hanna Georgas and her band kick-start the night with a series of gusty, operatic songs, lit up by Georgas' gentle smiles to the large crowd. Her first song of the night crescendos slowly to a pounding march, reminiscent of Florence and the Machine with synthesizers.  Through the crowd, heads are hung and swung. Georgas fills the room with her generous voice, and as her set nears its end, starts into a few faster songs. They're well received, and the crowd sends her on her way with hearty applause. There's a silent tension all around as the stage darkens again, and the techs set up for the main event.
At 9 p.m., the silence breaks with a torrent of applause as the stage lights up. Mother Mother saunters on stage and jumps right into "The Sticks," title track of their newest record.  This is a band that knows the stage well: they swagger and smile, jump around and feed life into the crowd. The band's three vocalists trade melodies flawlessly. As a hysteric (and significantly drunk) fan put it, "It's like I'm lying on my bed, listening to the CD! They're spot-on, man."
The band's new material meshes perfectly with their classic routine. New songs like "Business Man" and "Infinitesimal" are perfect additions to the Mother Mother set list. Of course, the band clears through nearly every fan favorite: "Hay Loft," "The Stand" and "Verbatim" are all played over ecstatic cheers. Mother Mother's set-up is bigger than before, fully equipped with frantic strobe lights and enough bass to rattle the flesh on your chest (notably so throughout the chorus of "Bit by Bit"). After a brief break, the band returns to the stage for a three-song encore, ending the night with a crowd-wide jump through "My Baby Don't Dance."
Mother Mother thanks the crowd, waves passionately, and is gone. The building lights up. Try to weave through the thick crowds out the front door. Catch a bus home, enjoy a subtle earache, and hum Mother Mother songs for the next three days.