Two Dalhousie University grad students felt there was no space for women's health researchers to network and share knowledge — so they created one.
Emma Cameron, 23, and Kathryn Stone, 22, founded WHIG (Women's Health Interest Group), a Dal society aimed at sharing and promoting healthcare research done by women and non-binary folks.
Cameron is in her second year of Dal's master's in health promotion program. Her thesis, and passion project, focuses on access to postnatal healthcare for Syrian refugee moms in Halifax.
She was so involved with her topic, Cameron wanted to find other women doing similar research and anything relating to women's health. But she couldn't.
"There's groups in nursing and other health areas, but I wasn't finding anything designated for the health of women." She says the research easily available is primarily male-dominated, while there are many brilliant women in the field.
"I wanted to do something that would highlight all of the amazing talented women doing this research," said Cameron, "but it's also about sharing all the research that is going on, and ultimately improving the lives of women."
Stone is in her first year of the health promotion master's program, and is researching the gendered impacts of climate change. She and Cameron started thinking about this project last year, and pulled things together this Fall.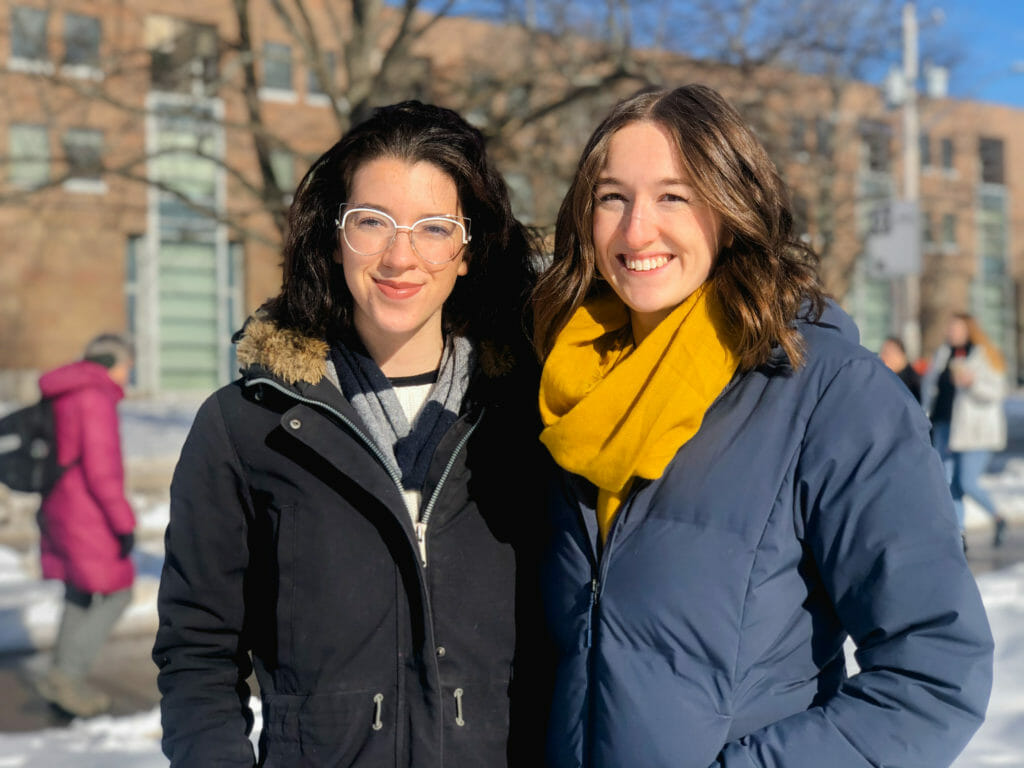 In the beginning of January 2020, they had finally released their website and promotional material.
WHIG has several components: a networking website, a blog series, bi-monthly seminars and advocacy initiatives.
In the blog series, folks will be writing stories about either their own research, or other people's research, on women's health around the world. The purpose, Cameron said, is to translate academic research in a way that is easily understandable and accessible to everyone.
Stone is particularly excited about their first advocacy initiative — supporting Avalon Sexual Assault Centre. The centre is severely underfunded, Stone said, and WHIG is planning a fundraiser to help out. "Having this platform to actually do things we care about is powerful."
The group's first meeting was on Monday, Jan. 27, during which Cameron and Stone introduced WHIG and began to fill its available positions.
Cameron said everyone is welcome to participate in the meetings, not just Health Promotion students. "Research on women's health comes out of everywhere."
"We want to find ways to amplify the voices of the people doing research on women's health," said Cameron. WHIG will offer an opportunity to support women and others doing this research, building CVs by participating in seminars and designating a space for networking.
The pair hopes for WHIG, and the research involved, to be intersectional and interdisciplinary.