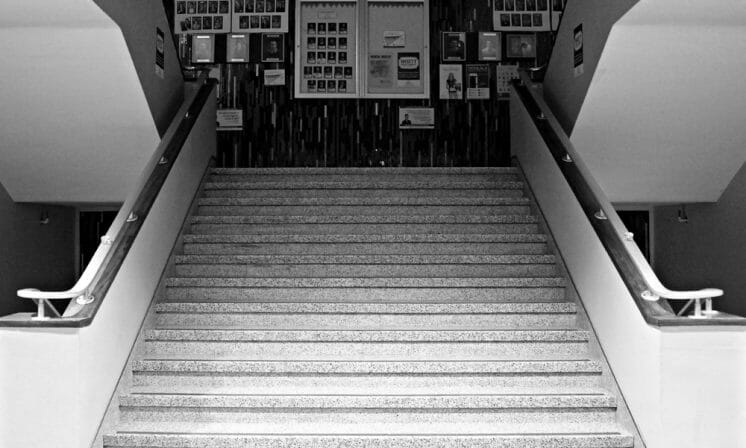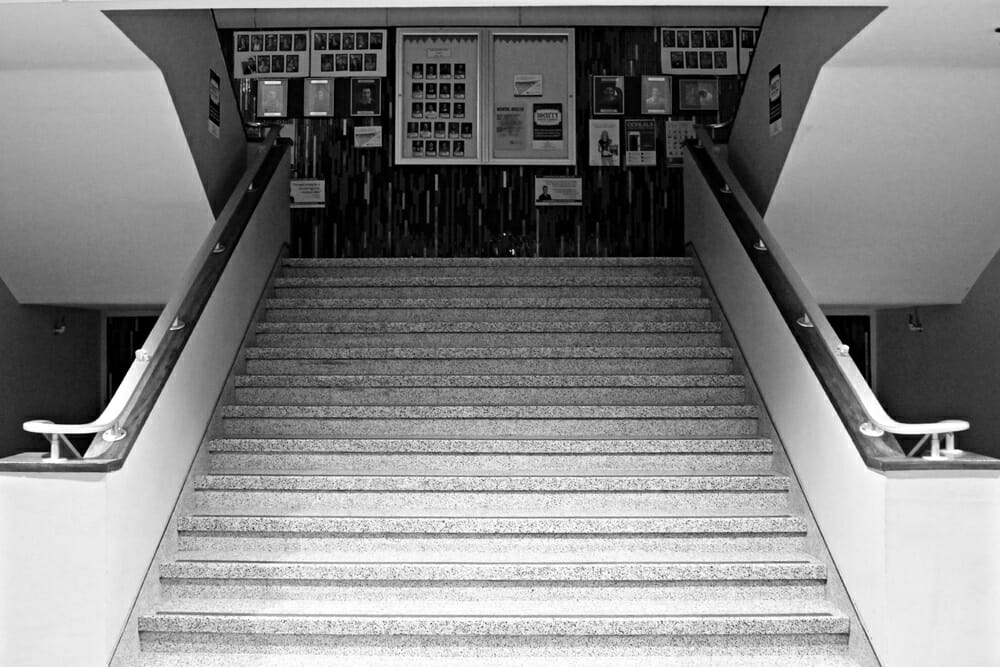 How secure are your belongings in the SUB? (Photo by Jasspreet Sahib)
On Nov. 20, 2013,  nearly $12,000 worth of photography equipment disappeared from the Dalhousie Gazette office. While most of the gear has been returned anonymously, the Halifax police are still investigating.
There are currently no surveillance cameras in that hallway, as well as numerous other places, since a need was never determined until now. Rather, most thefts in the Student Union Building (SUB) happen out of opportunity, Dal security officials explain. Thefts of opportunity occur mainly in highly populated areas, such as the SUB or the Killam library. These buildings are designed and operated to be more accessible for students, and the amount of traffic makes students less conscious of their surroundings.
"About 90 per cent of the thefts happen from property left unattended," says Jacob MacIsaac, community safety officer for Dal Security. "It might be anywhere where people might leave something on the table where they get in line for five minutes, or in the library or a residence room."
"We call it 'apple picking,' actually," he adds, "because the preferred targets tend to be Apple products, but it's driving the thefts on campus."
The SUB has an annual budget of approximately $48,000 for security. This goes towards the maintenance of alarm systems, cameras, key control and staffing student night managers, who patrol during the less busy evening and weekend hours.
"Most of our security challenges are directly related to running a building which a) has longer operating hours than most buildings on campus and b) meets the DSU priorities of being an open and accessible building for the diverse needs of its members and building tenants," says Craig Kennedy, the DSU's general manager.
"To a great degree we depend on those tenants who are using the building in the evenings and weekends especially, to ensure they take reasonable precautions around their property," he says.
Dal Security has an ongoing campaign to serve as a visual reminder for students to not leave their items unattended. Students are also encouraged to keep records of their serial numbers written down, back up their information and use anti-theft software and devices like laptop locks or phone-locating apps.
If something is stolen, students are supposed to report to Dal Security, who will in turn report it to the police. Dal Security will gather statements and video surveillance, which they cannot turn over without the initial report.
"We try to engage the Dal community, because safety and security is very participatory. So we can do our part, which is patrolling, watching, being a visible presence and deterrent and assisting with any follow-up if it happens," says MacIsaac. "But preventing theft is easier than catching a thief, so we encourage people not to be an easy target by leaving things unattended. Reducing the opportunity takes away the likelihood."