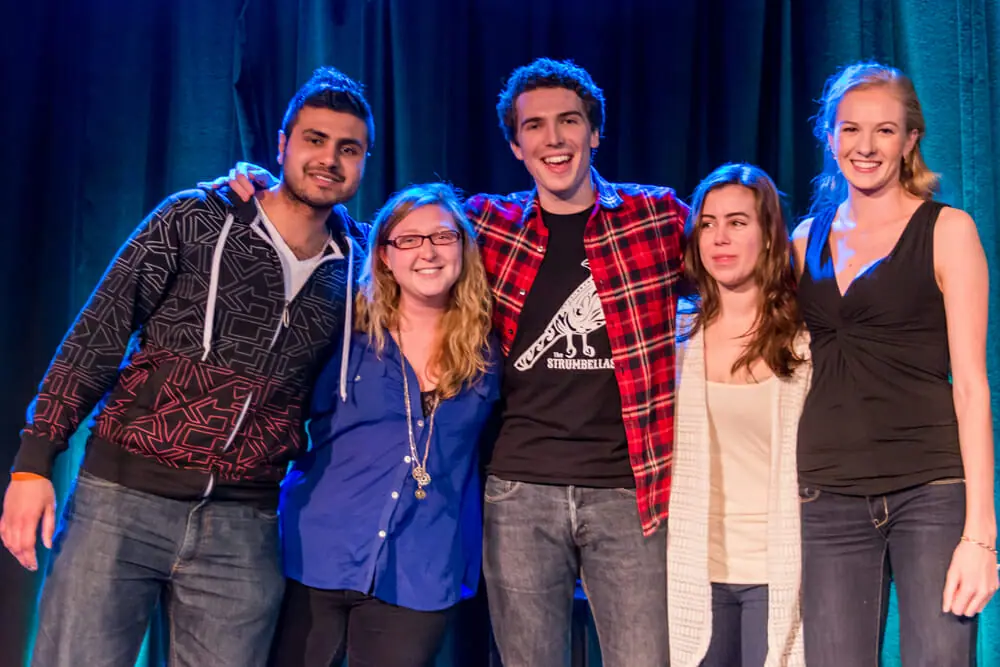 The results of this year's Dalhousie Student Union (DSU) elections were announced Friday, Mar. 14. Ramz Aziz will return for a second year as an exec, this time as DSU president. He was elected with 55.6 per cent of the vote. Danny Shanahan was re-elected to the position of VP student life with a whopping 85.4 per cent of the vote. Jacqueline Skiptunis, incoming VP academic and external, won by acclamation and Jennifer Nowoselski will be the next VP internal, garnering 57.4 per cent of the vote.
Rebecca Haworth was elected to the position of Board of Governors representative with 56.9 per cent of the vote.
Meanwhile, the race for senate was declared void. Because there were only three people running for three positions, all were expected to win by default, but voters were only given the options of 'Yes' or 'Spoil' on their ballot. The rules however state that students must have the option to vote 'No'.
For now, the elections committee hasn't said how they'll go forward. There is no mention in election policy of by-elections for non-executives.
Only 1,828 students, less than 11 per cent of the student body, voted this election. That's a drop from last year's 16.8 per cent and the lowest in at least a decade.
As for referendums, students have committed to an additional $10.05 in union dues for full-time students and $4.20 for part-time students each year. The most expensive referendum on the ballot, Student Union Building (SUB) renovations, failed with 65.5 per cent voting 'No.' This means that while the SUB renovations will go forward, they will no longer include an atrium.
The official results of the elections and referendums are below:
Total votes: 1828 (10.9% of eligible voters)
President
Ramz Aziz: 894 – 55.6%
Alexandra Killham: 714 – 44.4%
Spoil – 220
Vice President Internal
First Ballot:
Jennifer Nowoselski: 849 – 57.4%
Ian Heystee: 357 – 24.2%
Jessica Dempsey: 272 – 18.4%
Spoil – 350
Vice President Academic and External
Jacqueline Skiptunis
Yes: 1390 – 93.2%
No: 102 – 6.8%
Spoil – 336
Vice President Student Life
Danny Shanahan: 1249 – 85.4%
Didier Okende: 213 – 14.6%
Spoil – 366
Board of Governors
Rebecca Haworth: 883 – 56.9%
Taylor Quinn: 669 – 43.1%
Spoil – 276
Referendum Results
SUB Renovations
No – 65.5%
Yes – 34.5%
South House
Yes – 52.9%
No – 47.1%
Dalhousie Urban Garden Society
Yes – 57.9%
No – 42.1%
CKDU
No – 61.3%
Yes – 38.7%
StudentsNS
No – 59.5%
Yes – 40.5%
Equity and Accessibility Office
Yes – 56.7%
No – 43.3%
Dalhousie Campus Medical Response Team
Yes – 64.5%
No – 35.5%
Dalhousie Bike Centre
Yes – 56.8%
No – 43.2%
Dalhousie Gazette
Yes – 52.0%
No – 48.0%