Neighbours of an Edward Street home recently purchased by Dalhousie University will soon see if their efforts to save the house be successful. 
The property, located on 1245 Edward St. and constructed in 1897, was acquired by Dalhousie in July 2021 and is slated to be demolished. Dalhousie has not released specific plans for the site, but sees this as an "answer to affordable housing needs."
Peggy Walt is a resident of Edward Street. She has led the campaign to save the home last owned by Susan Sapp, a widow and mother of seven who ran a nursery out of the home. Sapp rented rooms in the home to Dalhousie students until her death in April 2021.
"She had always told my husband, 'Dalhousie will get my home over my dead body.' [Demolition] was the last thing she wanted to happen to it," Walt said. An online petition started by Walt to save the house has surpassed 6,000 signatures.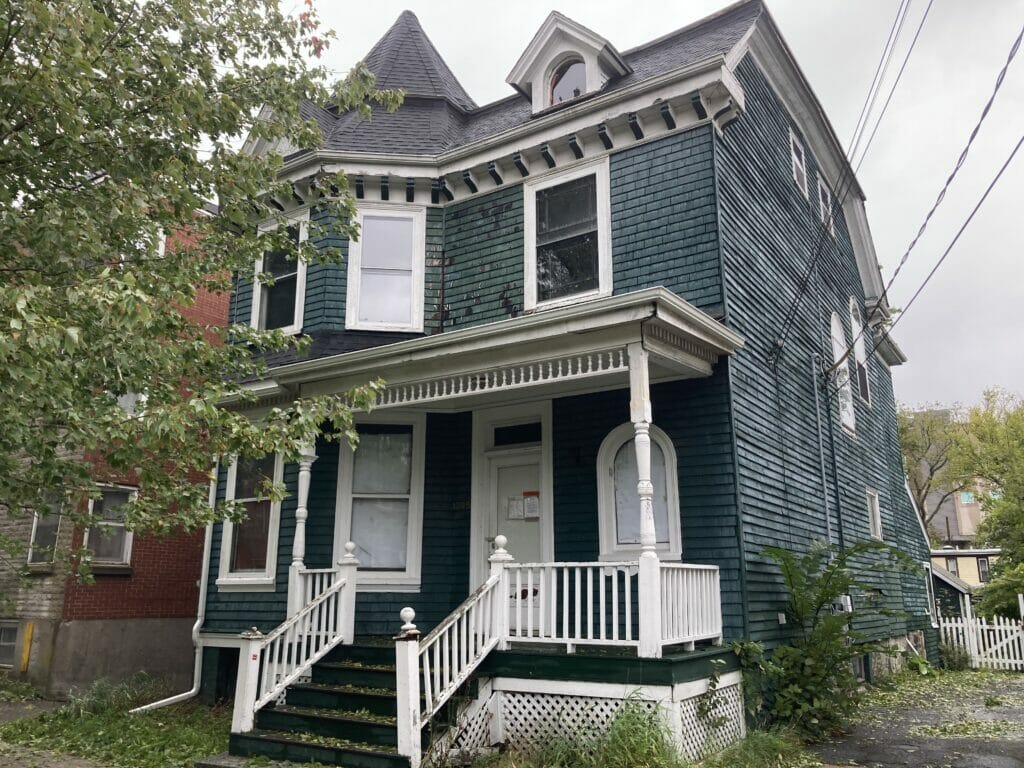 A July 15 statement from Gitta Kulczycki, Dalhousie's vice-president of finance and administration, read, "While there are many important aspects associated with protecting buildings that have genuine heritage value, Dalhousie does not believe 1245 Edward Street meets those criteria."
The Gazette contacted Dalhousie for further comment but received no response by print time.
Dalhousie purchased the home shortly after Sapp's death and has not shared its plans for the property. The University began asbestos reduction work at the house on July 22.
Walt said the inside of the house has been effectively demolished.
"They have taken it right down to the studs. There are no walls left anymore," Walt said.
Electricity and heat for the property were shut off over the winter, leading to a pipe burst causing water damage. Walt toured the property during an estate sale the day before Dal took ownership, saying the house was in fine shape except for a minor issue with the foundation.
HRM issued Dalhousie a demolition permit on July 16 but forced Dal to stop on July 22 when the property was officially recommended to be reviewed by Halifax regional council as a heritage property. This notice temporarily voids any demolition or substantial alterations to the property for 120 days, or until the council decides not to register the property as historic. The historic property hearing is set for Sept. 27.