Dalhousie University administration is still unsure of what exactly caused chemicals to leak into the water supply of the Marion McCain Arts and Social Sciences Building on Oct. 31. The leak prompted a complete evacuation and closure of the building for five days.
"We are still investigating what happened and when that determination is made, we'll take the appropriate steps to prevent reoccurrence," said Brian Leadbetter, Dal's director of communications and public relations, in a Nov. 14 email statement.
On Thursday morning, Oct. 31, the university received reports of discoloured water. Posted at 9:24 a.m., the first alert reads, "Marion McCain Building has closed immediately. All staff are to evacuate and all entry is prohibited until further notice. Update by noon. Security and Facilities Management is currently investigating the issue."
The alert was met with criticism on Twitter. Professor of information management at Dalhousie, Micheal Smit replied to Dal Security saying "a 'severe' 'security alert' that has been 'observed' and requires 'immediate evacuation', with no other information, in 2019, is going to suggest 'bomb' to many and cause some degree of anxiety."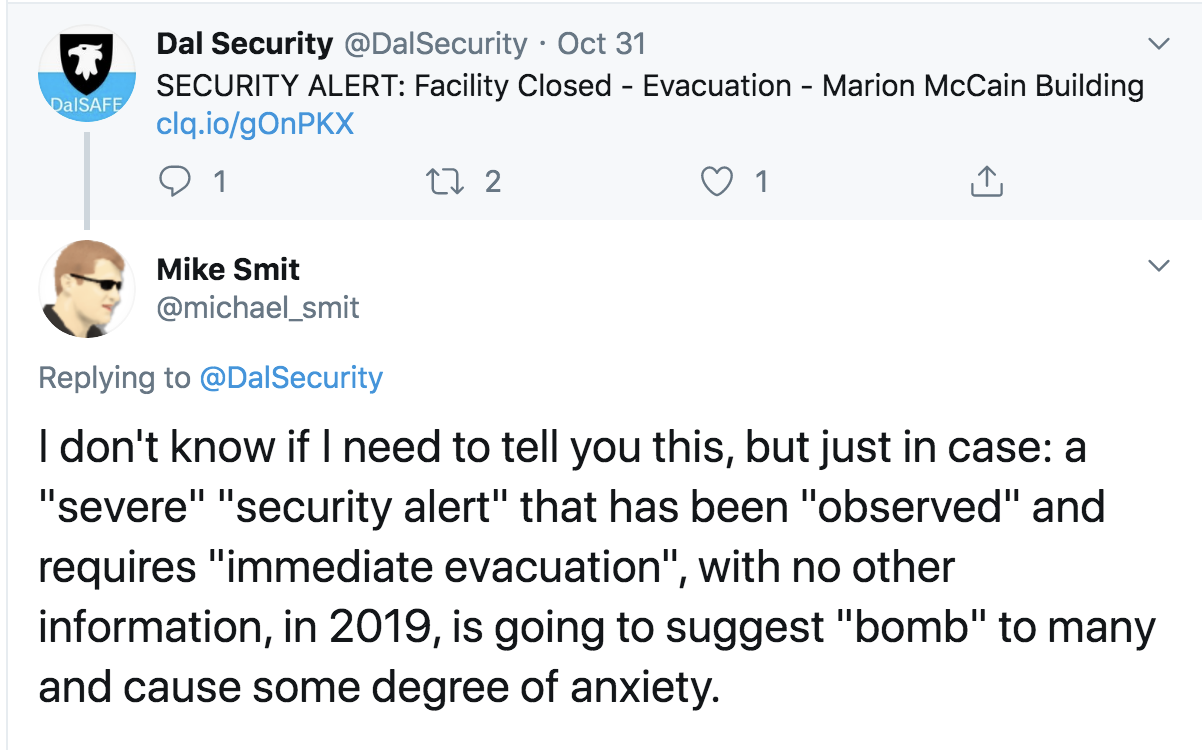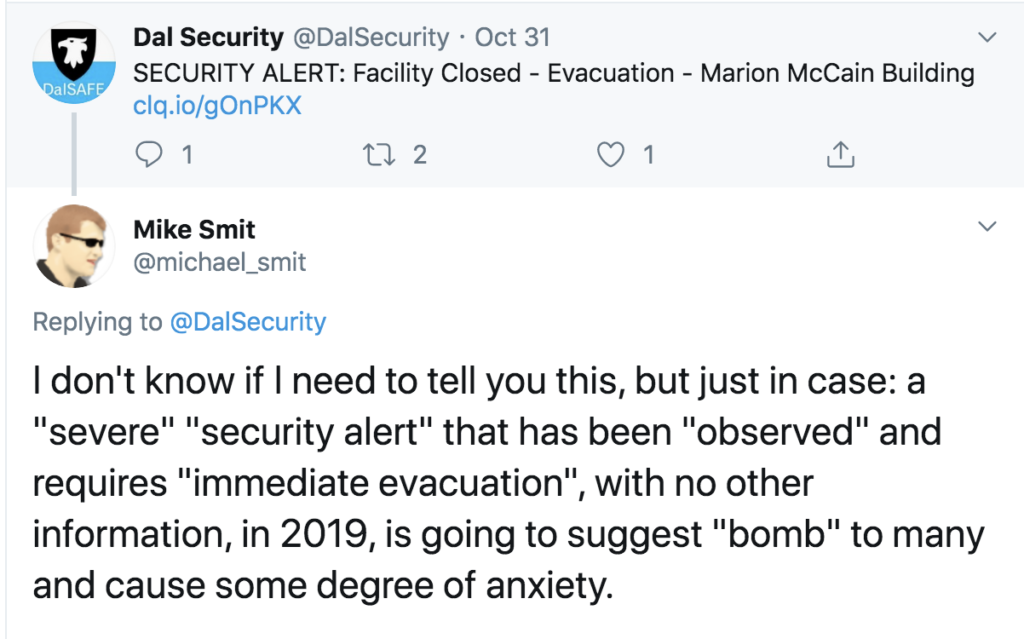 Dal Security later released an alert saying it was due to a "water issue." The second alert prompted anyone who "may have consumed drinking water in the building during that time frame (8-9:30 a.m. Thursday, Oct. 31) to contact the Health Services clinic."
An explanation followed at 1:24 p.m., stating that "an issue with the building's heating system occurred shortly after 8 a.m."
The final update came on Nov. 4, as an announcement of the plan to reopen the building the next day.
In an email to the Dalhousie Gazette on Nov. 14, Leadbetter said "during routine heating system/pipe cleaning maintenance, an issue occurred."
All classes in the McCain building were rescheduled and as a precaution, the university has installed new filters on all the building's water fountains.
By Nov. 5, the water was flushed and drained to ensure the chemicals were removed.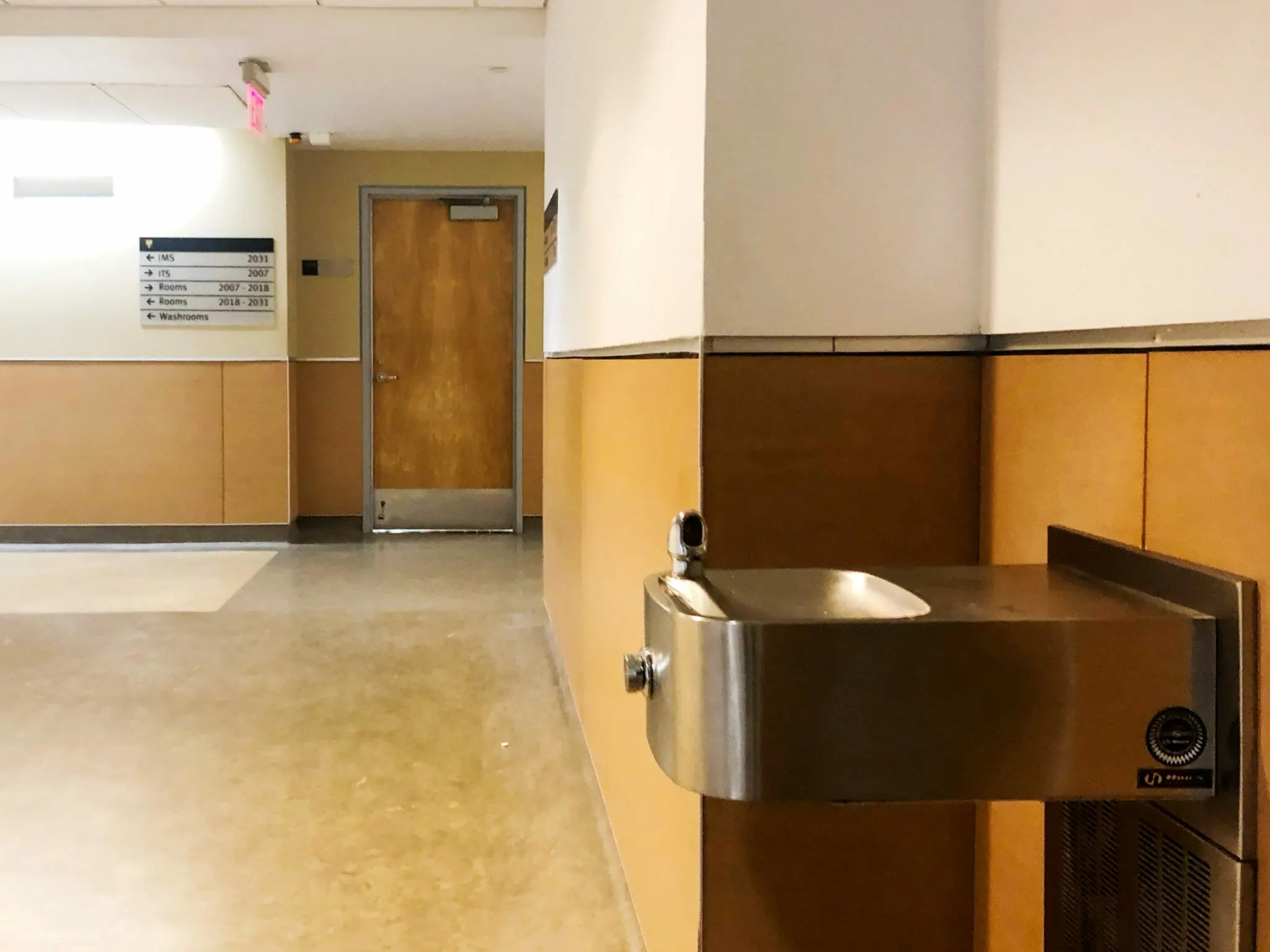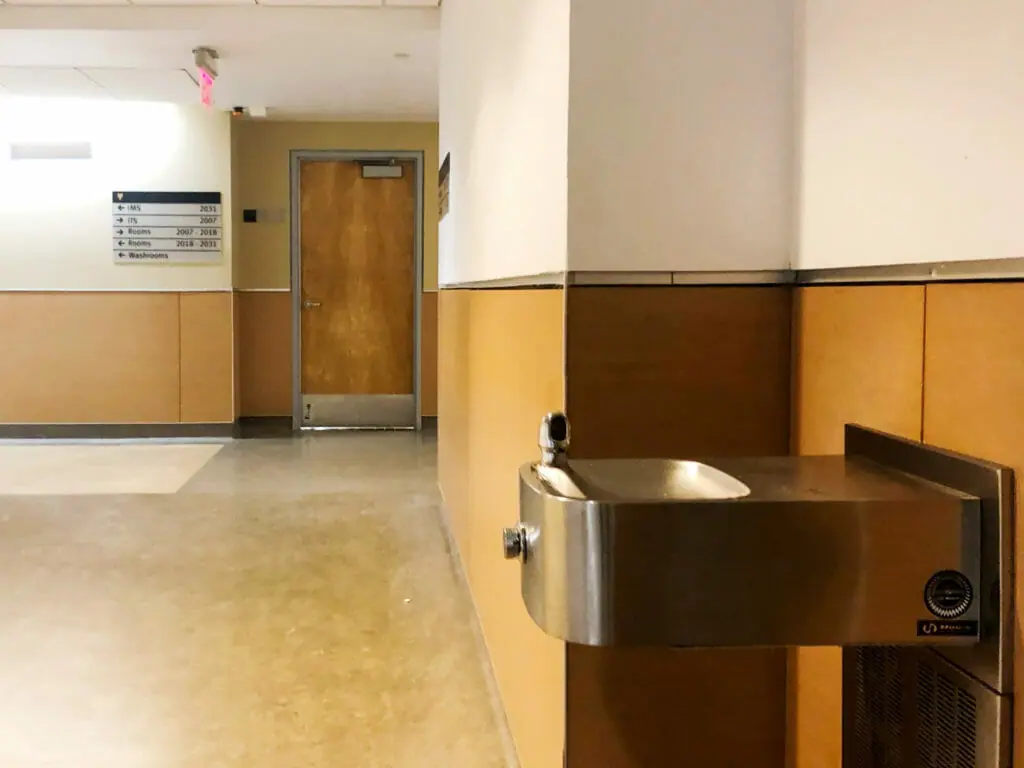 The chemicals
The two chemicals that entered the drinking water were citric acid and propylene glycol.
The building is equipped with a back-flow preventer, meaning the tainted water was contained to the McCain and would not join the city grid.
According to Leadbetter, citric acid is used as a pipe cleaning agent, while the propylene glycol is used in a solution to prevent pipes from freezing.
Laurie Mosher, clinical lead of the IWK Regional Poison Centre says that Dalhousie's characterization of the two chemicals as "very low risk" is accurate. "It depends on, you know, did you accidentally drink it straight from the bottle? Or was it diluted? And in a diluted form like [in water] it would be very minimal risk," she said.
She also says she agrees with their suggestion for students who may have consumed the water to reach out to the Health Services clinic. Ingesting propylene glycol does sometimes result in slight stomach or skin irritation. "Sometimes people are more sensitive than others and people react differently. So it's good to be informed that there was an exposure," she said, "whether it's toxic or not toxic."
In response to Dalhousie's recommendation, "a small number of people contacted Student Health and Wellness," said Leadbetter.
He declined to provide any information whether the students reported symptoms to the clinic.