Two late-night convenience stores on Jubilee Road have become the centre of debate in recent weeks, after Halifax regional council proposed a municipal bylaw that would restrict their hours to an 11 p.m. closure.
Councillor Waye Mason, who moved the proposed bylaw in council, cited years of complaints from nearby residents about intoxicated students gathering loudly outside Triple A Convenience & Pizzeria and Jubilee Junction Convenience & Take Out late at night. The stores serve pizza and other food until 3 a.m. on weekends.
While pointing out that convenience stores did not create the issue, Mason said a trend in the party culture among Dalhousie University students has changed the tone of students in the neighbourhood surrounding the stores, especially with homecoming weekend parties becoming more disruptive in recent years.
"This is not a student neighbourhood. This is a neighbourhood that we welcome students into and we are happy they're here," Mason said. "But it's not going to turn into Aberdeen Street in Kingston. We are not going to have that here."
Student nightlife to blame for the proposed bylaw
Sydney Keyamo, the Dalhousie Student Union's academic and external vice-president, dislikes how Dalhousie students have been portrayed in the neighbourhood near campus.
"Students live in it and they're part of the community as well. I don't know why we're trying to separate them," Keyamo said.
She believes there should be accountability for the students who attended HoCo, but that blaming all students is a "dangerous rhetoric."
"There are students who live in the area and just want to have access to local business. Why are we punishing them for that?" Keyamo said.
Mason agrees a very small segment of Dalhousie students attended the street parties, but he still sees similarities between the events at HoCo and the disturbance he blames on the stores being open late.
"It is an issue now that we have a more disruptive thing happening in a zone where restaurants aren't allowed in the heart of a residential area, and we have to find a way to deal with it," Mason said, arguing the convenience stores operate more as restaurants.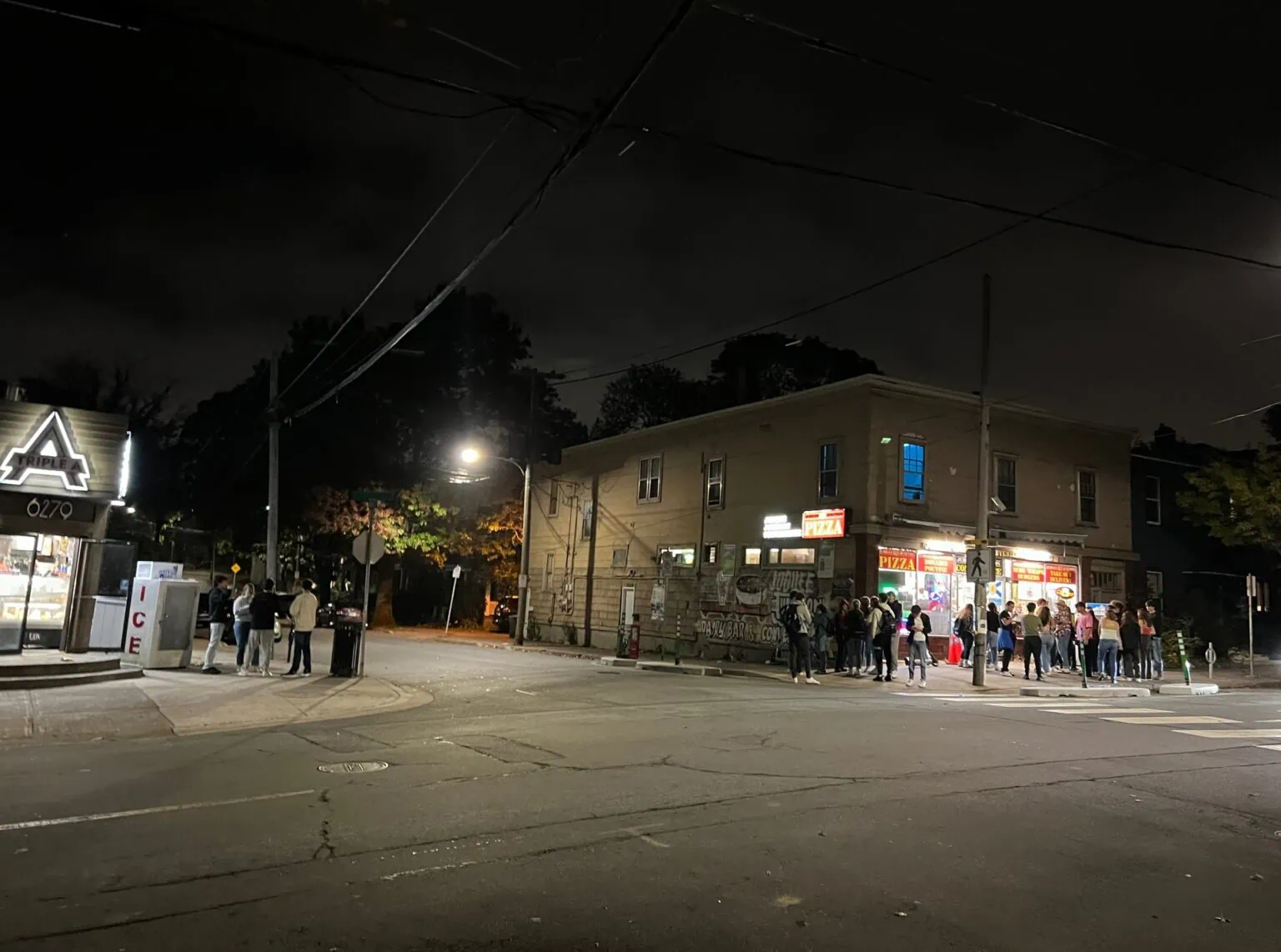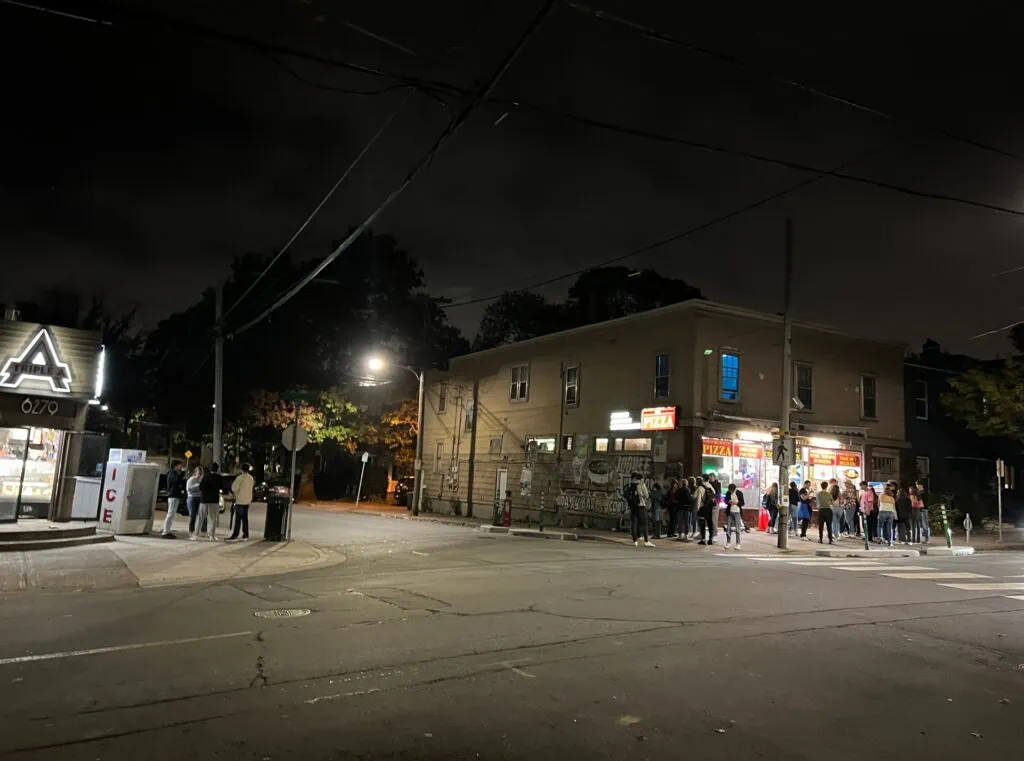 Convenience stores not consulted
John Amyoony, the owner of Triple A, holds up a thick stack of papers from a petition he has had in his store since his business was first threatened by the bylaw.
"I have seen lots of families, people I have never seen before come in the store just to sign, not to buy stuff. You're a convenience store, you shouldn't be punished like that," Amyoony said. "We are convenient with our hours. That's what a convenience store is."
Across the street, Michael Habib of Jubilee Junction said customers appreciate the late-night service.
"Everyone's outraged. We have the backing of the people."
With so much feedback from the community about the proposed bylaw, Mason said he asked Mayor Mike Savage to postpone the bill's second reading and vote on the bylaw to sometime in December or January. It would allow regional council more time to compile a report and research other possible solutions.
More going on than just convenience stores
Keyamo said the dilemma comes back to the issues with HoCo, which she blames on a lack of communication between the HRM and the university in coordinating a plan to avoid the large, out-of-control gathering that took place.
"When Dal and the city aren't meeting each other halfway, we end up getting problems like this where the city is like 'okay we'll just act, we'll fix the student issue,'" Keyamo said.
Mason suggested the two corner stores should have considered closing during street parties "if they really care about the community that they're a part of."
Mason blamed the stores for "profiting from the near-riot conditions." The convenience store owners disagree.
"We're not sponsors of homecoming. This is a business. For us to be closed? Is he going to compensate us?" Habib said.
Amyoony echoes similar sentiments.
"Why do they want to pick on small businesses? I don't think they could do that to Irving or Needs convenience store. I'm not Sobeys, I just want to survive," Amyoony said.
Keyamo said residents near the convenience stores should be more understanding of the nature of the neighbourhoods around the university.
"This isn't just their city. When the university has been here for 200 years and you chose to live smack dab in the middle of it, [you can't] then go, 'why are there students near me?'"