Canada
Local family no longer faces deportation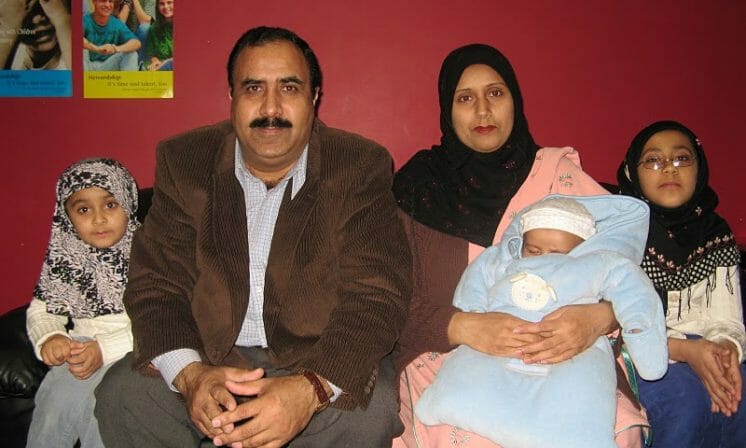 Chaudhry family gains citizenship after eight year long battle
Fakhira and Chaudhry Roouf have lived in Halifax for the last eight years with their three children. They have a dream of opening a Halal Pakistani restaurant in the city someday.
But for the last eight years the Chaudhry's have been living with a label that halted those dreams: They were illegal. And the fear of deportation followed them everywhere.
On Sept. 13, members of NSPIRG and other supporters of the Chaudhry family were thrilled to announce a change of events in the case of the Chaudhrys.
They were originally denied their refugee and humanitarian and compassionate (H&C) claims, and appealed to the federal court. After a long struggle, the new immigration officer voted in their favour, enabling them to finally become permanent Canadian citizens.
Much of the credit goes to the efforts put in by supporters and the working group called No One is Illegal (NOII), funded by NSPIRG.
According to Canadian immigration law, a person who makes a refugee claim must be living outside their home country and face a threat of persecution in their home country.
That treatment is exactly what the Chaudhrys faced back in Pakistan eight years ago. The Chaudhry Solidarity blog stated that the couple received death threats and violence from members of Fakhira's family, community and her ex-fiancé.
In a Chronicle Herald article, Lee Cohen, the family lawyer said, "the Chaudhry's marriage brought a considerable amount of anger, shame and dishonor to the family, and there were some recriminations from that that were life-threatening to the couple."
They said she had dishonoured her family by secretly marrying Chaudhry, instead of the man her father had chosen.
In 2009, the NDP press reported that the Conservatives cut the number of refugees allowed in the country from 22,500-28,000 to 9000-12,000 – nearly a 60 per cent decrease. The Chaudhrys were one of those families who were rejected. Their refugee claim was denied in 2006 and their H&C application in 2010.
The devastating flood in Pakistan temporarily averted their deportation. But in February 2011, their case was reviewed and put up for review.
When their application was denied, the Chaudhrys contacted NOII, a working group supported by the NSPIRG to help indigenous people regain their rights and dignity.
Sebastien Labelle, one of the members of NOII, said their objective was to inform the public of the Chaudhrys' unfortunate situation, gather support, raise funds, and enable people to visualize them as their neighbors, "rather than a statistic in the immigration system, or a stranger not to be concerned with."
NOII also held public events to raise awareness about immigration issues and expose the reality about other refugees who are deported almost every day. Labelle says Canada benefits from a benign humanitarian image, "but really, in many ways it's quite false. People who try to come to Canada often face a lot of strife."
Labelle also mentioned that the Chaudhrys faced terrible emotional strain because they lived in constant fear of being sent back to Pakistan, where they would be putting both themselves and their children at risk.
One of the fundamental reasons for their success was that NOII truly believes that no one is actually illegal, despite their status, in Canada.