While Black History Month is celebrated each February, Black achievement is something that should be celebrated year-round. One way to do so is by supporting Black literature.
The statistics
Black literature refers to novels written by Black authors. A 2022 report by Zippia analyzed 30 million author profiles in the United States. Only 5.8 per cent identified as Black or African American. On the other hand, 79.4 per cent of published authors identified as white.
A study by the New York Times found that in a sample of 7,124 books released by major publishers, 95 per cent of those books were written by authors identifying as white. In 2020, of the 220 books on the New York Times best sellers list, only 22 were written by BIPOC.
These statistics show a significant disparity and lack of diversity in the publishing industry. Supporting Black authors by reading their books helps close this massive gap.
It's essential to know Black literature is not meant to be read solely by Black audiences. To help more Black authors be published and reach the top of the New York Times's bestsellers list, we should all support these authors by reading their books.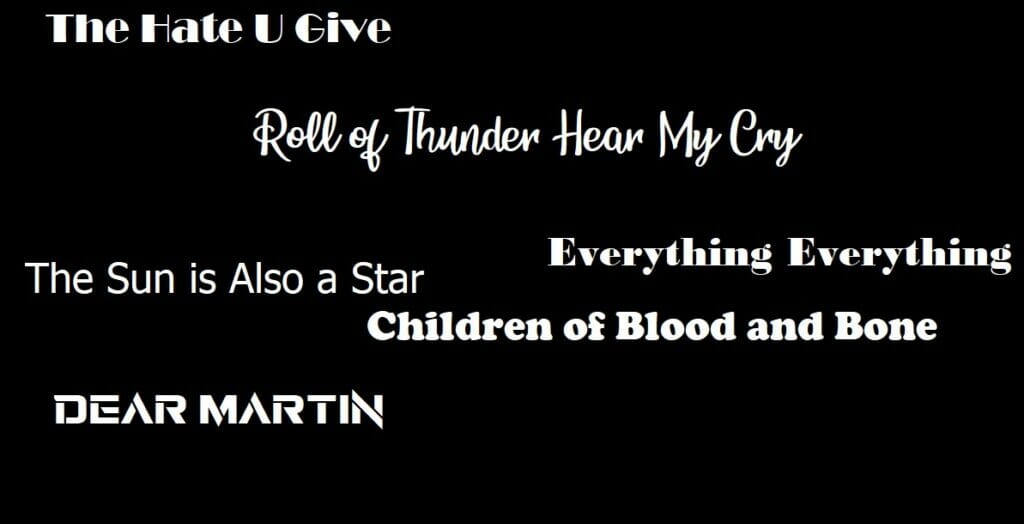 Learn From Black literature
Reading Black literature helps supplement and form an understanding of racism when
We, white people, don't experience it first-hand. As these stories come to life, the characters, their experiences and their feelings begin to feel real to the reader. This further engages readers in the stories and perspectives of Black authors.
As someone who grew up in rural Nova Scotia, Black literature helped me form an
understanding of racism when I didn't see it happening in real life around me.
Living in a community where most people came from the same background, racism was not something most of us witnessed first-hand. I relied on sources and literature written by the Black community to further a greater understanding of racism's effects.
Literature to consume
In the fifth grade, I read the book Roll of Thunder Hear My Cry by Mildred D. Taylor. The author bases the book on her family history, telling a story of a family of farmers in the American south during the 1930s fighting against racism to keep their land while segregation is ongoing. This book played a crucial role in forming my understanding of racism at a young age through
descriptions of how characters felt as they experienced racism.
When I was in high school, I read The Hate U Give by Angie Thomas, telling the story of a 16-year-old girl who witnessed the fatal shooting of her childhood best friend by a police
officer. She must also rectify her conflicting worlds of living in her poor neighbourhood and
attending a suburban prep school. After reading this book, I had a newfound understanding of
what police brutality was and the disproportionate effect that it has on Black people. The book fills you with rage, but also a new sense of what justice is.
Another great book is Dear Martin by Nic Stone, the story of a young man attending an Ivy League school where he becomes a victim of racial profiling. This book also touches on the topic of affirmative action, when a white classmate assumes the main character was only accepted into Yale because of his race. This book teaches readers not to discredit Black students' academic achievements and success as just affirmative action.
These stories come alive, helping readers unlock empathy and form a new
understanding towards victims of police brutality, past injustices and the fight against racism.
Black literature not limited to addressing racism
These are the types of stories that create dialogue around social justice and help readers to gain valuable perspectives on issues they can't experience first-hand. But not all Black literature addresses issues of racism.
Frankie Reddin, a writer for Harper's Bazaar, reminds us that the Black experience is not defined by one moment or incident and that we must engage with the whole Black experience. That experience includes joy.
Some Black literature is about young love, like the works of Nicola Yoon with her books
Everything Everything and The Sun Is Also A Star. Black literature notably includes fantasy novels, like Tomi Adeyemi's Children of Blood and Bone, depicting a high-fantasy world greatly
influenced by her Nigerian roots.
Non-Black audiences should support Black authors and engage with their works. This helps to increase diversity in publishing and to help form an understanding of racism and injustice that is grounded in perspectives written by the Black community. Whether through reading books depicting racism, romance or fantasy, Black literature is something to be celebrated.