When you think about boy bands, what comes to mind?
Whether it's the swoon-worthy melodies of The Beatles, the funky pop-soul of The Jackson 5, the cheesy love songs of Backstreet Boys or the irresistibly catchy tunes of One Direction, boy bands have been hugely influential in pop music and culture.
The lasting influence of boy bands
Since boy bands first appeared around the 1960s, they have impacted generations of youths and become a pop fixture. Their value lies not only in their artistic achievements, but also their role as cultural icons. Our childhood and teenage memories are tied to the boy bands we grew up listening to.
Whenever I hear Harry Styles sing "Baby you light up my world like nobody else…" the hairs on the back of my neck prickle with excitement while long-lost adolescent dreams get dredged up. Boy bands' continuing popularity is not just attributable to good looks and matching outfits, but also hit songs that linger on in a fan's mind.
When One Direction stopped releasing new music after their 2015 album, some speculated the appeal of a group of attractive men harmonizing together had died off. But things changed in the last few years with Hallyu, otherwise known as the Korean Wave: the growing prominence of K-pop and Korean pop culture in the global sphere. The Korean Wave brought a resurgence of boy band popularity, with BTS being the most outstanding international icon.
More than just good looks
BTS, which stands for Bangtan Sonyeondan and means "bulletproof boy scouts" in English, is a seven-member Korean boy band. Debuting in 2013, BTS grew on the Korean Wave propelled by their predecessors: acts like Big Bang and PSY (known for his international hit single "Gangnam Style").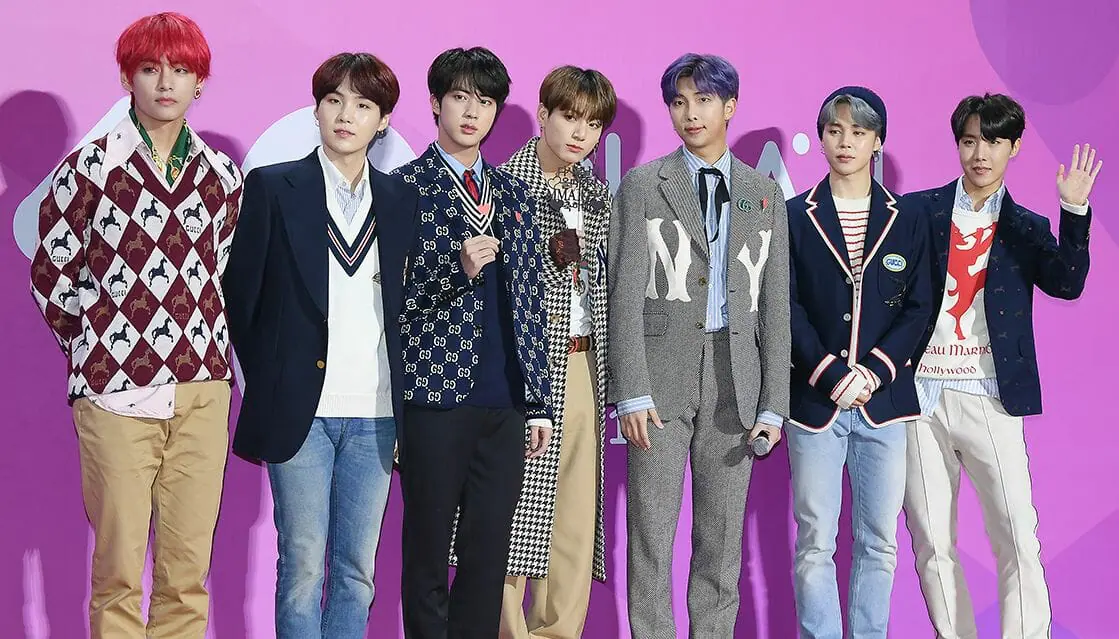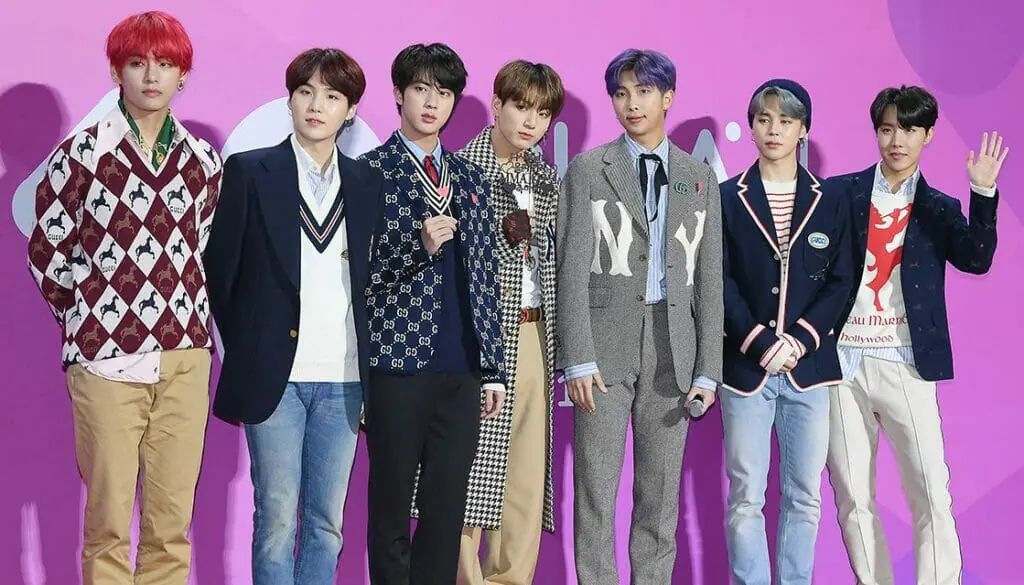 BTS has soared into international, chart-topping superstardom. When they released their album Map of the Soul:7 earlier this year, it became an instant number one hit in the U.S. This was their fourth album in the number one spot on the Billboard 200 in just under two years.
Their unprecedented success defies the belief that internationally successful bands must be English-speaking. BTS releases music mostly in Korean that transcends culture and language barriers. On Aug. 21, the group released their first full-English song, "Dynamite." The music video accumulated more than 101 million views on YouTube within 24 hours of its debut, shattering the one-day record for the most viewed music video on the streaming platform. This further cemented the band's exalted position in the global music industry.
BTS is not your typical boy band with only attractive faces and overrated love songs. Under the veneer lies their unique power: the ability to connect with their fan base on a level no one else can.
Many fans find the themes in BTS's songs, such as self-love, anti-bullying, mental health and academic struggles, empowering. These issues are common amongst millennials and my gen-Z peers, but they are issues often overlooked by wider society.
According to Maria Sherman, author of Larger Than Life: A History of Boy Bands from NKOTB to BTS, the current young generation of listeners is not fond of spiritless songs. Instead, we find it enthralling to have social issues explicitly sung.
"BTS promotes self-love through their music. They believe that everyone is powerful in their own way and it is their goal to give back to fans," says Rachel Wang, a student at Dalhousie University. Wang has been a fan of BTS since 2018 and attended one of their live concerts.
The relationship between a fan and their idols is a two-way street. When you have an idol, who exerts such positive influence on you, it is natural to want to give back to them. The sincerity and empowerment exuded from their works alone make the band scream-worthy.
BTS rules the world
Another reason why BTS has been unstoppable in their global reach is their genre-defying style. Their versatile talents render it possible to produce a variety of music including hip-hop, rap, ballads, electropop and more. Their wide range of styles appeal to different listeners around the world.
"Even before their debut, their agency, Big Hit, has been training them to target the European and North American markets. With their diverse genres of music, their audience are never confined to Asia," said Minjin Li in an email to the Dalhousie Gazette. Li is a BTS fan and economic geography PhD student at Newcastle University in England.
BTS's dedicated fan base, who call themselves the "Adorable Representative M.C. for Youth" or A.R.M.Y., are not your stereotypical fandom. Powered by irrational zeal, they have been making global waves beyond screaming at concerts.
In June, the A.R.M.Y. raised nearly $1 million for the Black Lives Matter (BLM) movement in one day after BTS donated the same amount to BLM. Later, with other K-pop fans, the A.R.M.Y. drowned out white supremacist hashtags on Twitter with K-pop content.
Fans all over the world are grasping every opportunity to show how much they love BTS. Moreover, they are embodying the virtues of love and equality BTS often sings about. With the power and reach of boy bands only growing each era, it's safe to say these bands are a musical fixture that will never die out.