Halifax grocery prices are outrageous, hospital emergency rooms are overflowing and COVID-19 numbers are high. Enough is enough! Students at Dalhousie University need something positive to focus on.
I can't turn the tides on local news, but I can offer insight into some local feel-good activities.
Halifax is waking up after a long COVID-19 nap. With it comes a resurgence of social and solo fun to explore.
Halifax eats worth exploring
I love food and in Halifax, we've got plenty of it. One of my favourite things to do in the city is weekend brunch. My go-to spot used to be Edna on Gottingen Street, but they recently stopped serving breakfast on weekends (RIP "Sweet and Salty" ricotta pancakes). Fortunately, Elle's Bistro on Barrington Street still serves a mean brunch.
I'm a huge bubble tea lover and Freshly Squeezed on Spring Garden Road has some yummy combinations. I love choosing from an assortment of chewy add-ons like jelly boba, tapioca pearls, popping boba, grass jelly and more. A little tip for newcomers: if you don't like your drinks super sweet, ask for half sugar.
For dessert, visit Flynn's Dairy Bar at one of their two locations on Hollis Street or Kaye Street. This isn't an everyday treat because, let's face it, those shakes ain't cheap. I recommend The Unicorn from Flynn's Massive MIlkshakes collection. All the stuff your body doesn't need but wants to have, including cotton candy and sour candy rainbow belts.
Take in a show
Concerts and live theatre are back! If you haven't gotten around to any of the shows throughout the summer, don't sweat it. There are some exciting visitors coming to Halifax this fall.
The Fountain School of Performing Arts has an awesome lineup this year. If you love live theatre, check out The Tamer Tamed from Oct. 7 to Oct. 11 in Studio 1 of the Dal Arts Centre. Attendees must wear masks and tickets are $15, or $10 for students and seniors.
For punk lovers, The Offspring will be here with pop-punk boy band Simple Plan on Halloween. The show starts at 7:30 p.m. at the Scotiabank Centre. Tickets are available through Ticket Atlantic for $62 to $98.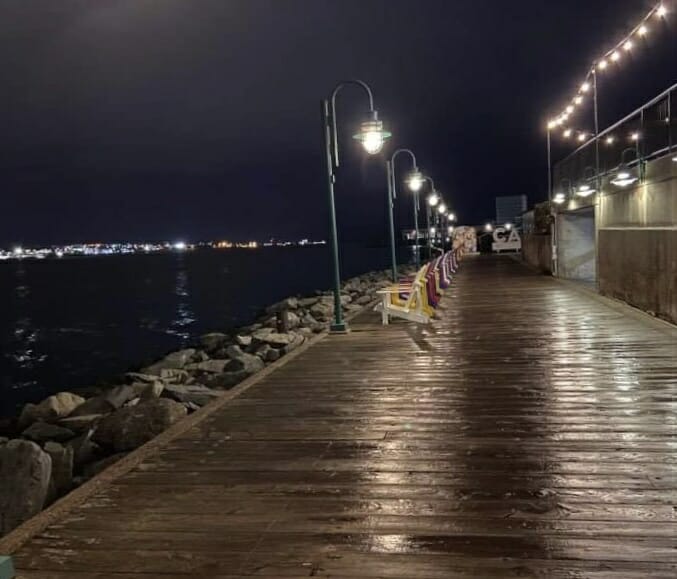 Hidden Halifax treasures
Something that genuinely brightens my week is checking out my favourite little Halifax shops and hidden spots, whether I've got money to burn or I'm just window shopping for the heck of it.
One of the little gems I found several years back is The Ikebana Shop on Quinpool Road. Ikebana is the Japanese art form of flower arranging. The shop offers traditional sogetsu ikebana lessons, but also offers a variety of Japanese products from incense to anime.
I'm sure most students have already found their way to The Black Market on Grafton Street. If not, check it out immediately! The store is right next to Pizza Corner and includes an eclectic collection of clothing, jewelry and decor. As a bonus, you can grab a slice on your way.
This next local place isn't a shop. In fact, it's kind of a weird place to recommend visiting, but bear with me. The Camp Hill Cemetery on Summer Street is a weird and wonderful place if you love history.
There are walking paths through the well-kept cemetery and people milling about during the day. I visited the graveyard for my first ever Dalhousie Gazette interview, for the story "Discovering life in the Dead." Some amazing historical figures are at this site, including Viola Desmond, Joe Howe and Alexander Keith.
Find your little slice of happiness
The world could use an extra dose of happiness these days and I feel like Haligonians can find it right here at home.
I'd love to know your favourite things to do in the city or at Dal. Leave a comment or send us an email to share.