"Free food"—is there any more beloved phrase in the student vocabulary? From law students scamming local businesses into handing out free food and booze in the mid 1800s, to the unladylike fudge frenzy of hungry Delta Gamma girls at a fancy dinner in 1916, to later attempts to find the silver lining in the high-volume cafeteria and diner dishes, the quest for cheap eats has been a core part the student experience since the very dawn of Dalhousie.
"DALLUSIENSIA" – Volume 16, Issue 6 – January 29, 1884
This reminds us of another story, told by one of our judges, about himself and another eminent jurist, who is also on the bench. When studying law in Halifax they roomed together, and turnabout visited all of the leading grocery and liquor stores, and represented themselves as agents to secure samples for merchants East and West, with whom they were clerks. Only the scarcity of grocery stores in Halifax kept them from being afflicted with gout in their youth.
Volume 28, Issue 1 – Oct. 11, 1895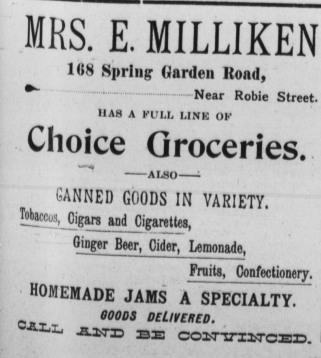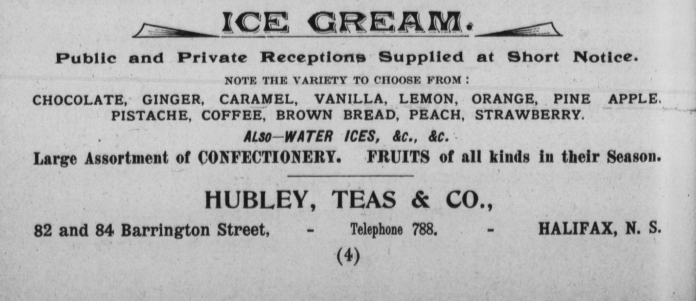 "Doings of the Delta Gamma" – Volume 48, Issue 8 – March 10, 1916
Refreshments appeared and disappeared with amazing rapidity. Coffee—hot coffee—with whipped cream on top! The H. L. C. girls fairly gasped but soon recovered and proceeded to show that the shock was only momentary and that, they too knew how to dispose of such an unaccustomed luxury. And cake—with frosting! Not since last Delta Gamma night had they partaken of such a treat. Not till next Delta Gamma night would such a thing occur again, unless a trip to the "Green" might break the monotony and give their gastric apparatus a deserved rest, for a change is as good as rest they tell us. Fudge, too! The biscuit plates, the cake plates, might return to the kitchen still bearing remnants of the feast, but never again will that fudge be seen. Here Forrest Hall had its innings. Not a girl desisted until the exhaustion of the supply compelled her to do so.
"Girls," said a voice, "the eleven o'clock bot leaves in ten minutes." What a scramble ensued! […] They ran down the stairs, shook hands with the hostess, and were off to catch the boat. […]
All gathered in the bow, and, in the clear night air, watching the lights around one of the best harbours in the world, they sang college songs. Standing there, a healthy hearty group of college girls full of hope and enthusiasm for the future, yet do you wonder if the thought went through some minds that college days are the best in life?
Volume 34, Issue 2 – November 8, 1901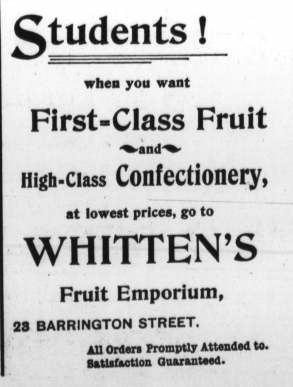 Volume 54, Issue 8 – February 22, 1922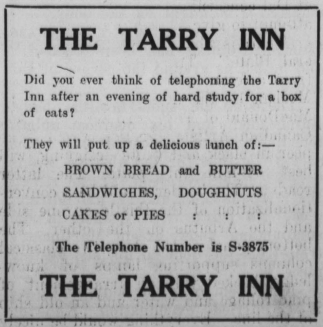 Volume 59, Issue 2 – October 14, 1926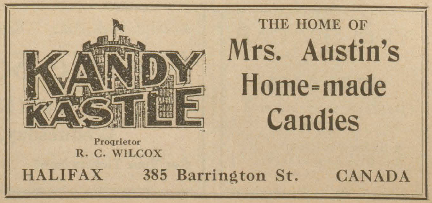 Volume 76, Issue 3 – October 22, 1943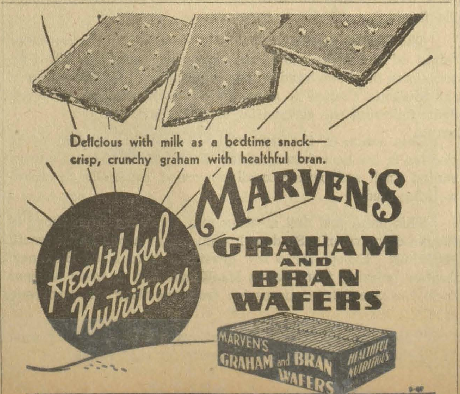 Volume 93, Issue 13 – February 2, 1961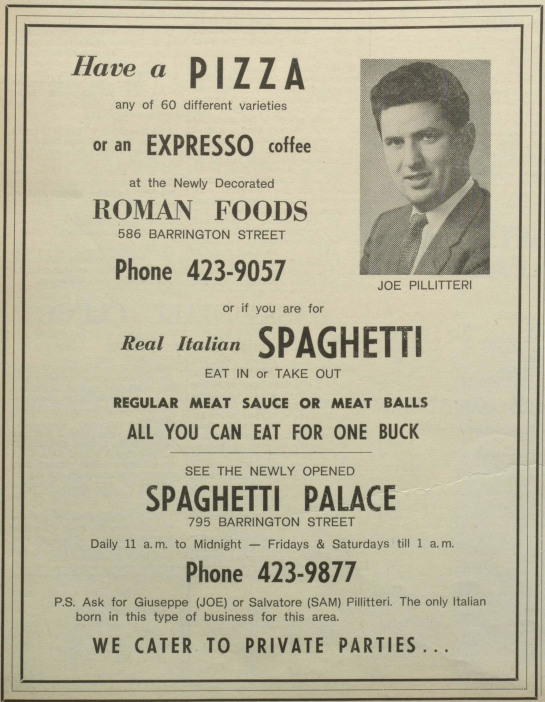 "Mange Bien" – Jon Pierce – Volume 103, Issue 3 – October 9, 1970
An Endeavor at a Critical Yet Humane Analysis of the Gastronomic Conditions Obtaining at our Fair University
What one must ask of institutional cooking is, does it provide an adequate and balanced diet, presented in attractive enough form so most are willing to eat it?
At the [favourable end of the spectrum], I am pleased to report after a dozen or more meals, in both Howe and Shirreff, lies most of the food served in the Dal dining halls. There are difficulties, which, I shall be pointing out shortly. But on the whole, the food is well prepared, sensibly balanced, fairly pleasantly arranged – and, most significantly for those of robust appetite, ample in quantity. "All you can eat" makes the meal ticket or even the single meal a good buy for those who, like yours truly, are as close to gourmands as gourmets.
For the finicky, of course, that's another story. But the truly finicky are going to have trouble getting their money's worth out of a meal ticket in any event; at least the variety afforded at the dining halls gives less cause to be finicky than at most halls, where, where, if you don't like the main course, you're out of luck – and pocket.
Retourner a nos moutons, or, I should say, to our salads. Perhaps the most humane feature of the dining halls is the ample cold buffet, served at lunch and supper, and consisting of cold cuts, potatoes and green salads, cole slaw, breads, rolls, and relishes. Even in the event of a main dish's absolute impossibility, this assures an adequate if not exciting repast—the potato and green salads, in particular, are really quite decent. Occasionally, once in a long while, there is cheese on the cold table. It would be nice to see the cheese there more often.
Entering the main serving area itself, usually in a foaming sweat (for reasons no one has explained to my satisfaction yet the dining area is kept at 78-80 degrees and the kitchen, naturally, is warmer than that), you again find a pretty good choice. The soups (I recommend particularly the fish chowder) all seem quite good and are a welcome addition, especially in cooler weather. In the main dishes (more often than not there is a choice of two) there is quite a wide range – both the use of two and the existence of the cold plate give the chef more scope than in the usual setting. He seems to have a knack with leftover beef; his "beef stroganoff", "goulash," and "cottage pie" all were delicious, if not precisely classical. I also remember with pleasure a fine Irish stew in casserole and a casserole of left-over pork called "Pork Mareggo." Other dishes, such as chicken a la king, hamburgers, grilled fish, and steak, have been pretty much run of the mill. The fish would be improved by the serving of Tartar sauce along side. Vegetables are usually the bete noire of institutional cooking, and they are not often very good here, except when they are used in casseroles or stews. Luckily, the generous juice and salad selections give you other ways of guarding yourself against scurvy and vitamin deficiencies. No special blame attaches to anyone for this; it is simply impossible to cook vegetable properly in the quantities required at a large university. (A couple weeks ago a noble but futile experiment of corn on the cob was tried. My piece came out raw in the middle. It was interesting to see corn chowder appear as soup shortly thereafter).
For some reason I haven't yet figured out, all the dishes I've tried that really seemed to fall were colored white. A macaroni dish was dreadful. So was a tapioca custard. With one item called "scalloped potatoes" I was simply unable to continue. My only complaint, in fact, is on a white substance, allegedly a food—though it tastes more like a cross between contraceptive foam and mildew library paste. I refer to instant mashed potatoes, so-called, a substance transportation of which should be made illegal on bridges and through tunnels, as is the case with explosives and dangerous chemicals.
There, now you've had my gripe for today.
"Greasy Spoon Review" – Ken Burke, Rick Jamon & David Olie – Volume 118 – September 5, 1985
Maybe it's the leatherette seats. Or the postcard pastoral photograph on the wall. It could even be the food.
For whatever reason, students rarely find their eateries of choice reviewed or mentioned in the establishment press. Finding a meaningful place to get a stomachful has been an occupation fraught with danger, bad advice, and many a bellyache for the average student at Dal…until now.
This year Gazette Arts Magazine is taking on the responsibility of covering those places with no dress code, a low price code, and quite possibly a few violations of the health code, where students spend their meals. And nothing could be more logical than beginning at the beginning—the greasy spoons of Halifax.
Camille's (2564 Barrington) gets the nod over Mama Camille's other grease-baby on Agricola for its two dining lounges and tasty wall decor of painted-mussels-in-goop. Even so, the fun really begins when you look above the musselmania to the huge menu posted on the inside wall – especially if you don't have much to spend.
Camille's made itself a legend over the last four decades by doing the simple things right – good fish, fast service, and the cheapest prices anywhere. The menu's broadened a bit of late to include stuff that's "not so fishie" (sic) but the seafood's still where it's at.
Whether it's the finger-long juiciness of the breaded shrimp, the light flavour of the liberally greased haddock portions, or the rich staying power of their large scallops, there's no way to go wrong with these Pisces. The Marine platter, with enough of everything to kill a starving appetite, is one of Halifax's best deals at $5.95, as is the three-piece fish & chips for a tad over two bucks. The chips are…chips, okay?
Camille's is located under the shadow of the Macdonald Bridge on the corner of North and Barrington.
The Doric (5650 Spring Garden Road)
Despite its name, the Doric will not give you the impression
of dining in Greece. Fortunately, neither will you be dining in grease.
Don't let the decor put you off. Tacky but clean, it's hard to imagine that the Doric has changed much in the last 40 years. They must be doing something right, and in fact they are. If you won't take our word for it, try getting a table at lunch-time.
What the Doric lacks in quality of presentation, it makes up for in basic quantity.
If you want a real feed on the cheap, this is the place. The two-piece fish and chips ($2.95) comes with a logjam of fries it would take a lumberjack to wade through. Other popular items are the spaghetti with meat sauce and the milkshakes, still made with their 30-yearold mixers. A few good Greek dishes are also available.
Volume 133, Issue 8 – October 26, 2000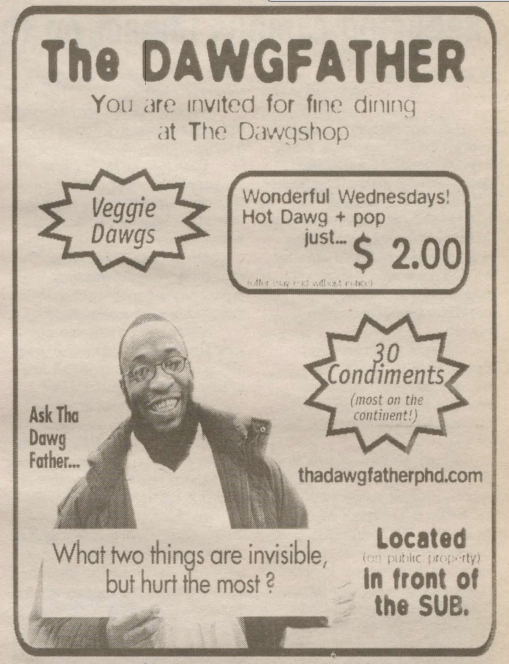 John Hillman is the Gazette's Opinions Editor. John is a second-year law student, but he has been at Dalhousie for much longer than that. Recently discovered cave paintings indicate he was first observed lurching around campus by Halifax's original human settlers some time during the late Pleistocene epoch. He started writing for the Gazette back when you were in elementary school, but he unexpectedly went off the grid a half-decade ago to concentrate on helping found Punditry.ca, a DSU-focused political blog. Where exactly was he hiding between the years 2009-2013? Certain individuals would prefer he not comment. Why has he returned? Not because of a top-secret Illuminati indoctrination project known only as the Omega Initiative, that's for sure.
You can email John at opinions@dalgazette.com.