What's that, you say? You're single? And ready to mingle?
Well, aren't you in luck. We at the Gazette thought you may want to meet eight of Dalhousie's most eligible bachelors and bachelorettes, all of whom are single athletes and ready to mingle.
Each of these fine young men and women bring something different to the table. Perhaps you want to stroll through Point Pleasant Park with a hockey player, hook up to Justin Timberlake's music, or go skinny dipping in the moonlight. Whatever the case, we've got a match for you.
And if you really can't make up your mind—we even have a set of twins.
This is our gift to you, Dal. So, the next time you go out to a game or a meet, make sure you cheer extra loud.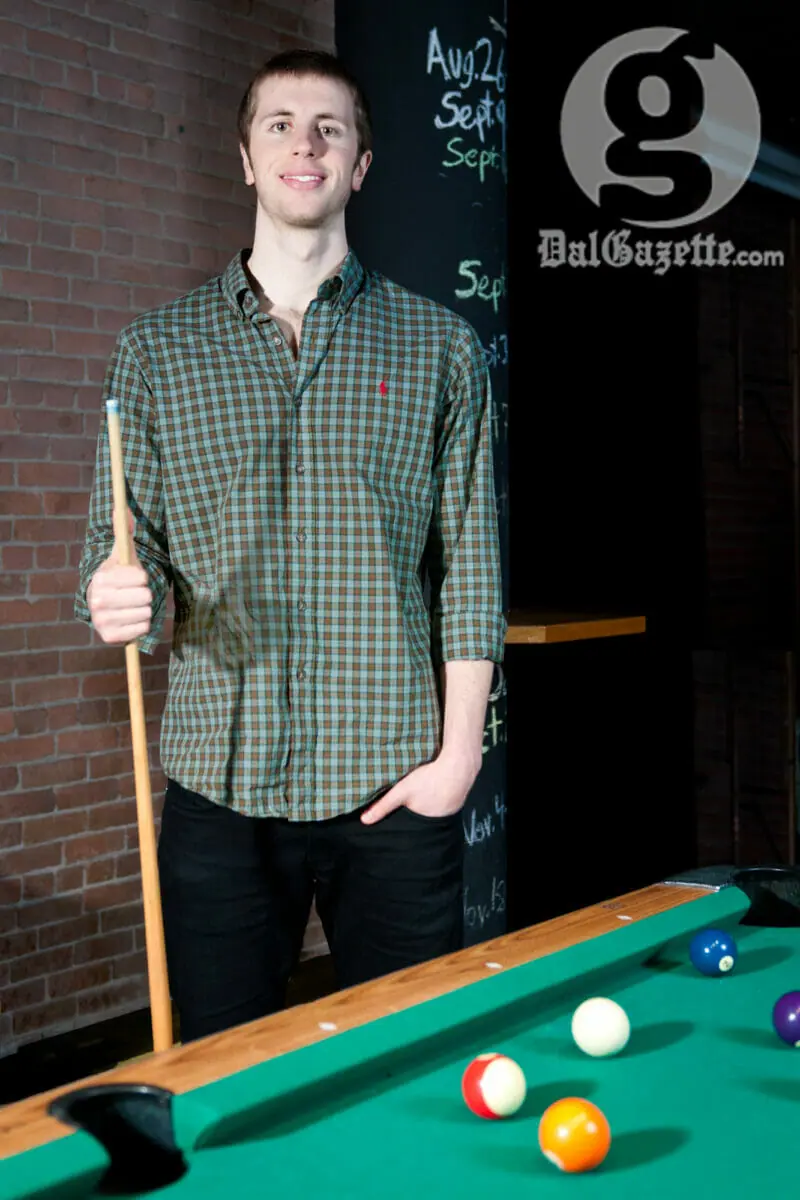 Nick Boole, 20
Basketball
Commerce
Take him on his dream vacation: "A secluded beach."
Off the court, catch him: "Reading." (His favourite book is Water for Elephants)
What's his type?: "I like a girl with a bit of meat."
His first kiss: "I was in grade 6 with some grade 8 girl and it was sloppy."
Start laughing, ladies: "If she can't be a clown with me then it's done."
Going on a first date: "I'd go to Oasis and play some pool."
Would he date a fan?: "Of course!"
Sign he's smitten: "At the end of the night, if I'm with her, I'm into her."
The last movie he cried watching: The Help
Meet him at: Pogue Fado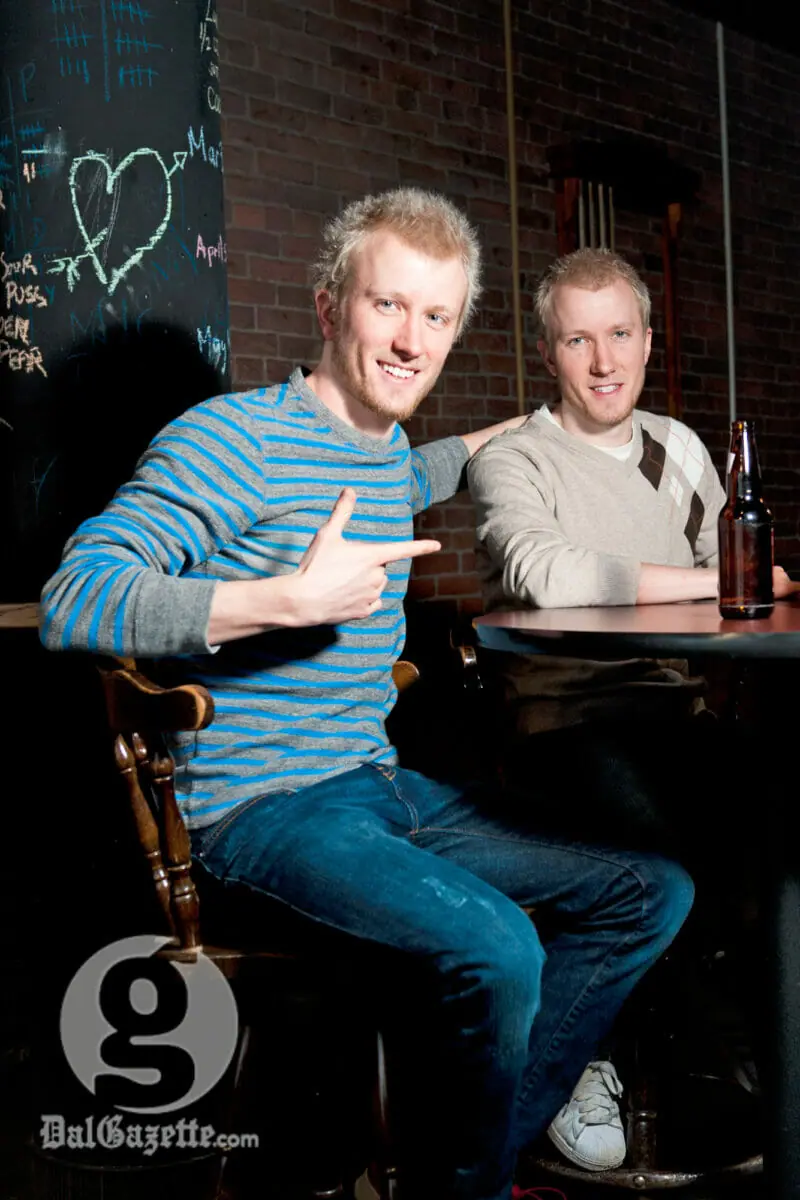 Matt Piggott, 22
Swimming
Commerce
If he could be in a celebrity entourage he'd join: "Samuel L. Jackson."
Is there such a thing as love at first sight?: "It's never happened so I can't say."
Time to dress up: "If she wore sweat pants and socks and sandals all the time and didn't care about how she looked, I think that would be pretty annoying."
Bust a move, ladies: "I like to dance so if they know how to dance I like that."
Let's get it on to: "What is Love," Haddaway
If the 'Dal Tiger' was a sex position, what would it be?: "Doggy style."
Why date a swimmer?: "That butterfly kick gets the hips rolling."
Valentine's Day philosophy: "It's a good excuse to eat chocolate and go out somewhere to eat."
He shed a tear during the movie: "Shiloh. [I was in] grade 7. It was about some dog. I just remember crying."
Meet him at: Cheers
—
Brad Piggott, 22
Swimming
Commerce
Catch him reading: The Wheel of Time
Enjoy a dream vacation to: New Zealand
He's into: Rachel McAdams
His dating deal breaker? "I don't like girls who smoke."
On a first date he'll take you to: Coburg Coffee
He's hooking up to: "What's Up," 4 Non Blondes
If the 'Dal Tiger' was a sex position, what would it be?: "On all fours, letting out a beastly roar."
He keeps his pick-up lines simple: "You look very nice tonight."
He likes a classic girl: "Slim, athletic with a blonde ponytail."
Meet him at: Cheers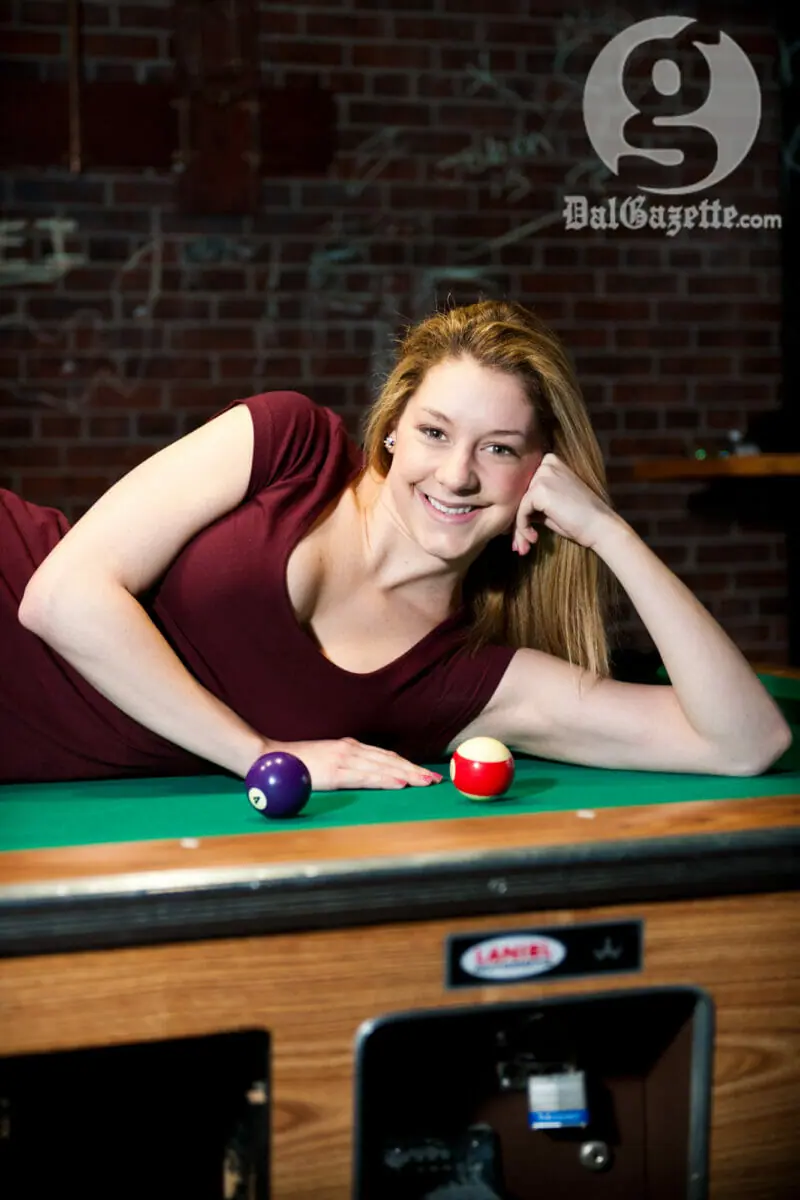 Molly Wedge, 19
Swimming
Biology
She's into video games: "Got to be Call of Duty."
Impress her by wearing: "Deep white v-necks."
Get out of your comfort zone: "[I don't like] if he's shy. I hate shy guys."
Woo her by taking her: "Skating at the oval."
Her pleasure trigger: "I like it when a guy touches my lower back when he goes to kiss me."
Justin Timberlake sets the mood: "What goes around comes around."
If the 'Dal Tiger' was a sex position, what would it be?: "I think it would be something like doggy style. Maybe a bit more aggressive."
She's a swimmer: "I like it fast, wet and hard."
On the husband hunt: "You've always got to be on the lookout."
Meet her at: The Lower Deck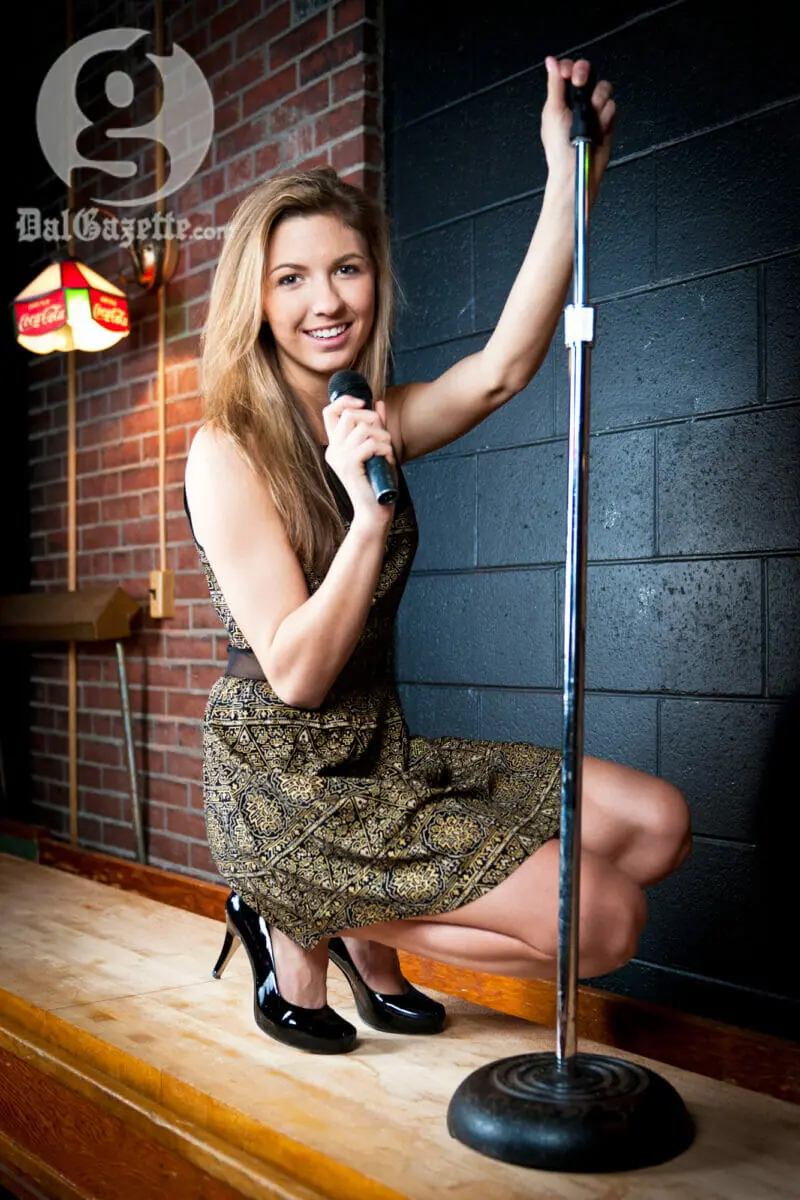 Samantha MacDonald, 18
Soccer
Science
Take her down under to: Australia
Off the field catch her: "Reading." (Tina Fey's Bossy Pants is her favourite book)
She has a guy on her mind: Joseph Gordon-Levitt
Her texting advice: "If they respond within 10 seconds, I'm like 'OK, calm down.'"
Who should make the first move? "The guy should. I'm too shy to do that."
Best place to hook up on campus? The Ocean Pond by the Life Sciences Centre.
She's a soccer player: "Guys like a challenge, so if you can get past my defence."
She's worried about: "Someone who cheats."
In it for the long haul: "Why waste your time with someone if you don't plan on being in a long relationship with them?"
She has cried during: "The Impossible. It's the only movie I've ever cried at."
Meet her: "Once she turns 19."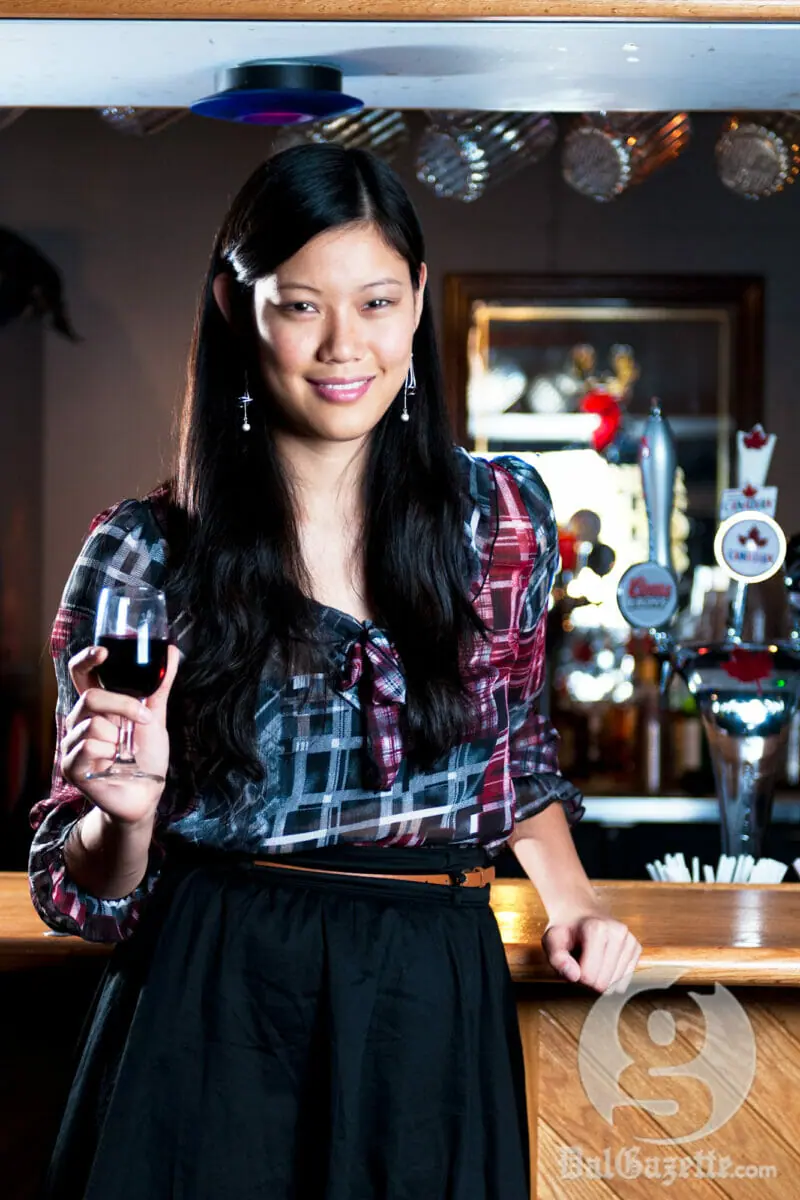 Maggie Li, 20
Volleyball
Commerce
Whisk her away to: Italy
Catch her hanging with: Kobe Bryant
Catch her crushing on: Kobe Bryant
Best place to hook up on campus?: "In the meal hall."
Fond for Valentine's Day: "I really like Valentine's Day."
You'll know she likes you because: "I would talk to them more."
Off the court she'll be: "Playing computer games, like The Sims and Grand Theft Auto."
Take her out on a classic date: "A movie."
Would you date a fan?: "If they were really crazy fans, no."
"Do you believe in soulmates?: "Yes."
Meet her at: The Palace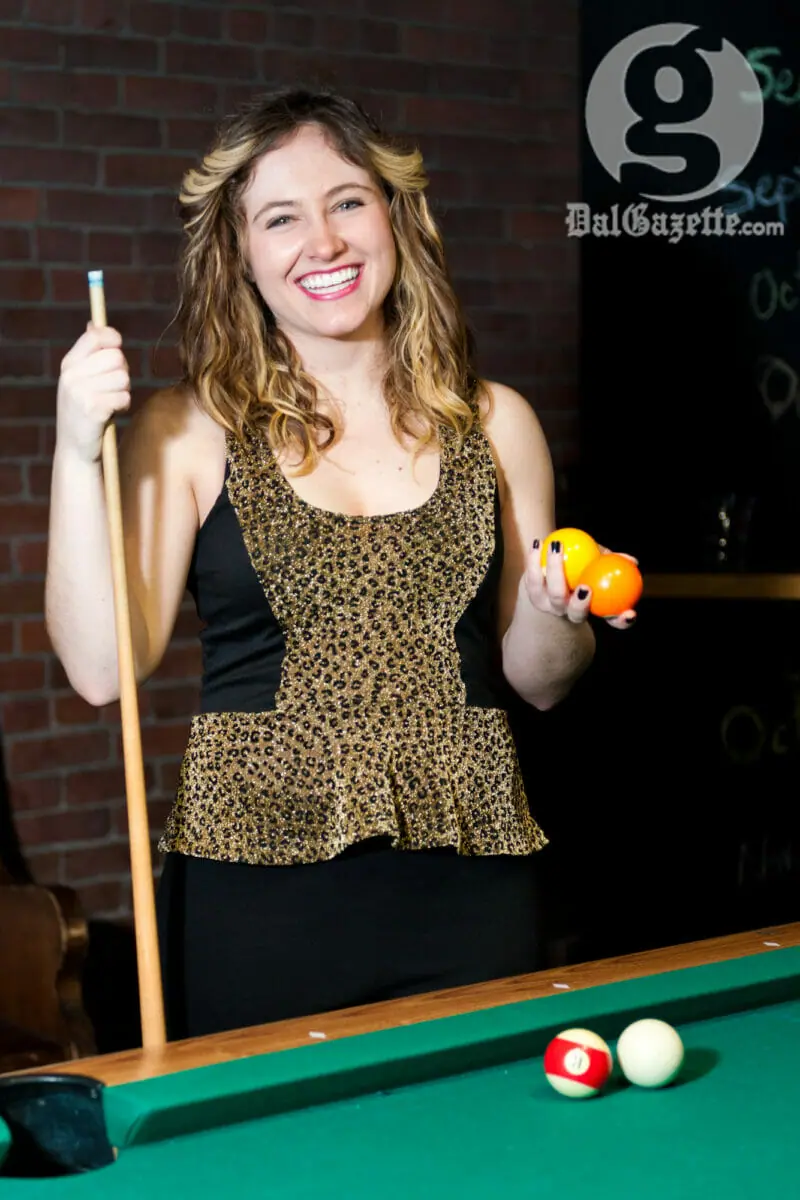 Sarah MacNeil, 20
Hockey
Rec Management
She'll be hanging with: "Lindsay Lohan, because there would never be a dull moment."
Impress her by wearing: "Jeans and plaid."
Her first kiss was: "In grade 8 at a school dance. It was the worst."
Who should make the first move?: "I kind of like to do it. I kind of like to lead."
Draw her in with: "A sense of humour, but then letting me do my own thing is key."
She's got a sweet tooth, take her on a date to: "That dessert place on Barrington, The Middle Spoon."
Her pleasure trigger? "Ear-biting and neck kissing."
If the 'Dal Tiger' was a sex position, what would it be?: "It would have to have claws involved."
Outlook on Valentine's Day: "I don't think you need a day to express. I think it's random days that should matter, not just this one day."
Where's Mr. Right?: "I recently turned 20 and I'm panicking. I got to get my shit together."
Meet her at: The Lower Deck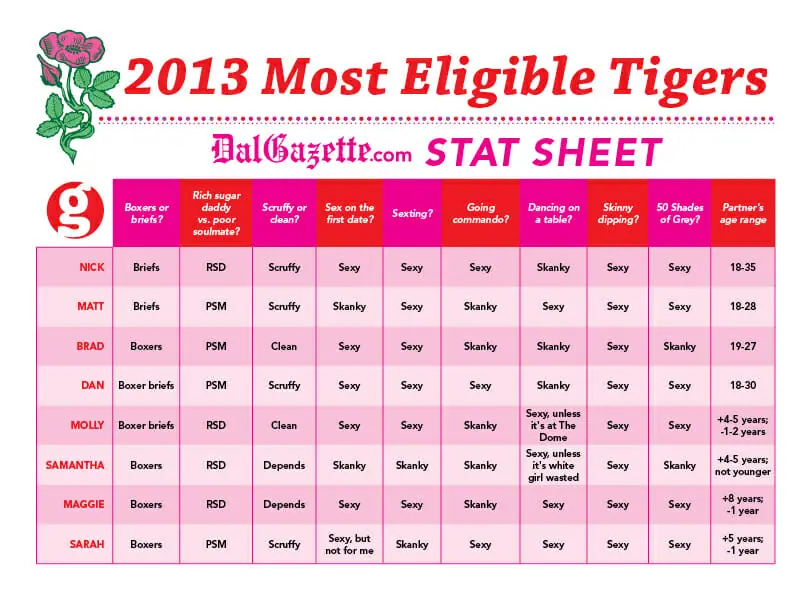 Paula Sanderson is a fourth-year at King's. She enjoys tequila, dance parties and setting people up. She would like to remind the single athletes that they have her number if they have any further questions. 😉
Q: How can I show a varsity athlete that I'm interested in them?
A: The best way to attract a varsity athlete is to watch the athlete play and then compliment them on their showing, in a non-creepy way. Sending a Facebook message to an athlete you do not know saying "you had a great game!" although nice, is essentially creepy unless you are Ryan Gosling.
Someone can meet a Tiger at any varsity events, at the Grawood, downtown, the library, etc. Although we spend a lot of time practicing, playing and travelling, we can be found all over campus. Look for clues that they are a varsity athlete such as the Adidas backpack, team jacket or traveling in packs of teammates.
When it comes to dating a Tiger, I think the main concern would be to understand the busy schedules we have. It is also a plus if you understand the sport they play. Don't be a know-it-all, though. We already deal with our coaches telling us what to do. We don't need other people stepping in.
– Bianca Jakisa, women's soccer