Seven Dalhousie University Tigers men's soccer team members were named to the U23 Halifax Wanderers squad this summer.
Goalkeeper Aiden Rushenas, defenders Connor Manuel and Benjamin Bruce, midfielder Ayoub Al-Arabi, and strikers Luke Berryman, Mykeo Parker-Christmas and Suliman Elomrani repped the Tigers with the newly-formed Wanderers youth squad. This is the first time the Canadian Premier League (CPL) team has fielded a squad of that age since the organization's conception in 2018.
The squad, made up of star players in Nova Scotia U23 competition, played three games this past summer. After an intrasquad game at Acadia University, they lost 3-2 to Club Soccer Saint-Hubert of the Première Ligue de Soccer du Québec (PLSQ) on July 27 at Wanderers Grounds in Halifax. They responded on Aug. 3 with a 1-0 victory over the PLSQ's Club Soccer Saint-Laurent. Elomrani scored the lone goal in their last game, also at the Grounds.
Rushenas said an opportunity such as playing for the Wanderers is something Nova Scotia lacks in the summer. He noted the opportunity was unique from a professional environment or Atlantic University Sport (AUS) play.
"Not only did it help me, but it also helped my Dal teammates and all the other AUS players to give them that extra level of match fitness and sharpness," Rushenas said. He was the starting keeper in the Saint-Hubert game. "They'll be ready to play a 90-minute game. It just helps overall being ready for the season."
Al-Arabi said playing for the Wanderers was a great experience, with good training sessions run by U23 coach Mesut Murt. Murt also coaches the Saint Mary's University Huskies men's soccer team.
"I enjoyed it a lot, and it was just high intensity. It was at a really good level," Al-Arabi said.
New pathway for local players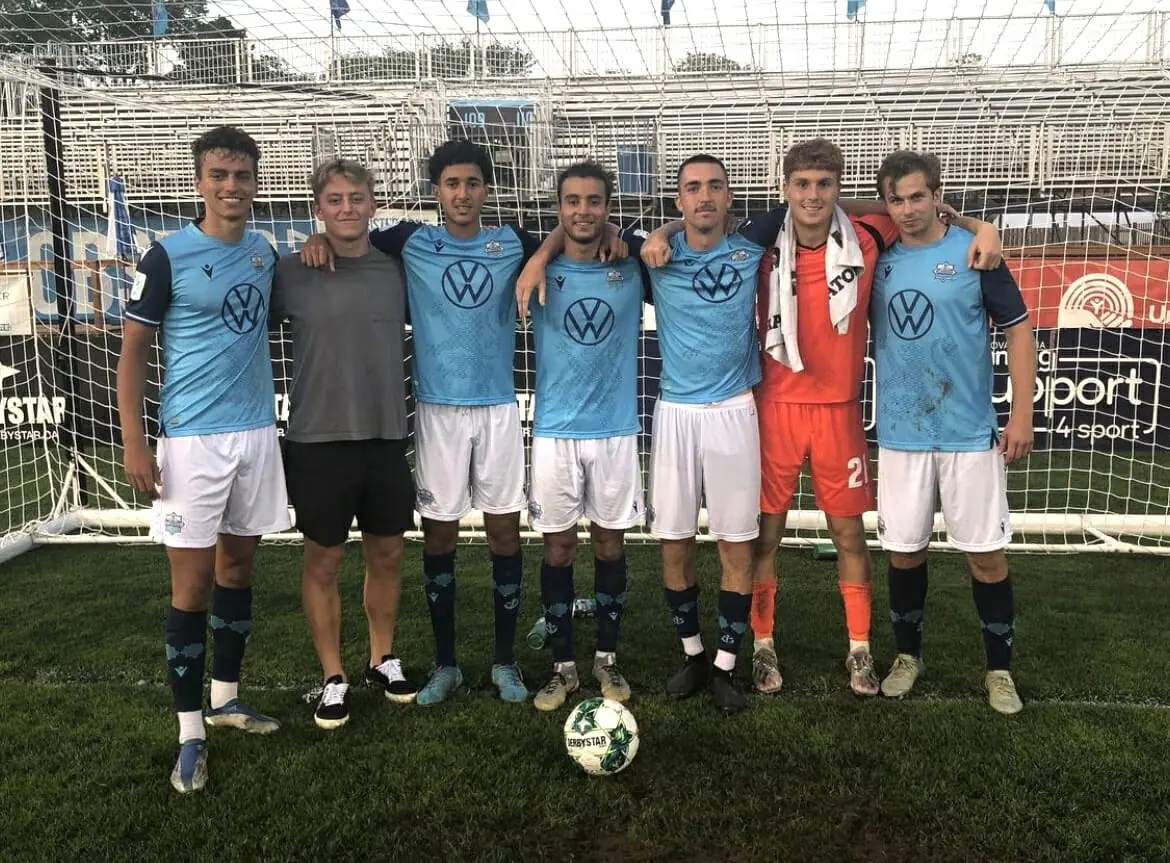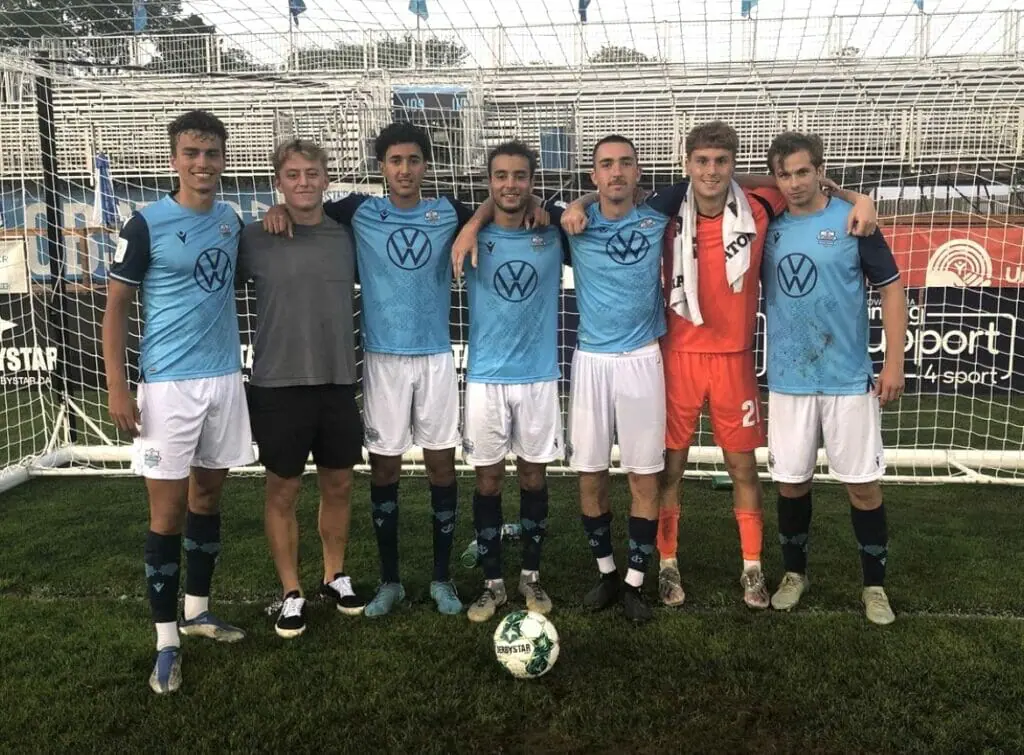 Before the Wanderers U23 program, Bruce said he felt if one wanted to go to the next level, they would have to leave Nova Scotia.
"Finally having that opportunity to get to the next level and having pathways locally is really awesome and something to look forward to for people younger than me. I'm just the first generation that has that opportunity now," he said. "It'll be really good for the younger players to finally have an opportunity and something to work for and go pro locally in their province."
The experience with the Wanderers helped a lot with confidence, Al-Arabi said.
"It could help me as well as my other teammates who were there to [earn] more of a leadership role with the rest of our Dalhousie teammates and really, really bring our team to a higher level," said Al-Arabi.
Several members of the U23 squad have played together from the time they were children. The group got to train for three weeks together with their local clubs.
"Being able to put on a shirt of a club that's from the place that you are and being able to play for that badge is pretty special," Berryman said.
Translation into Dal success
After finishing eighth in the AUS last season and missing the playoffs, Berryman said he is confident heading into this year with seven members of the team having the Wanderers experience.
"I feel like we have something to prove. Last year obviously didn't go as well as we wanted it to. I feel like we kind of have those missing pieces now and I'm expecting us to be really successful this year," he said.
Rushenas said missing the playoffs in 2021 was disappointing and unacceptable. The AUS leader in saves last season said the team will show everyone they deserve to be one of the top teams and Dal soccer deserves respect.
"They might not think we're competing for the AUS title this year, but I think we'll shock a few guys for sure if we stay focused and play our game," Rushenas said.
The 2022 AUS season is set to kick off for the Tigers at home on Sept. 10 against the Mount Allison University Mounties.