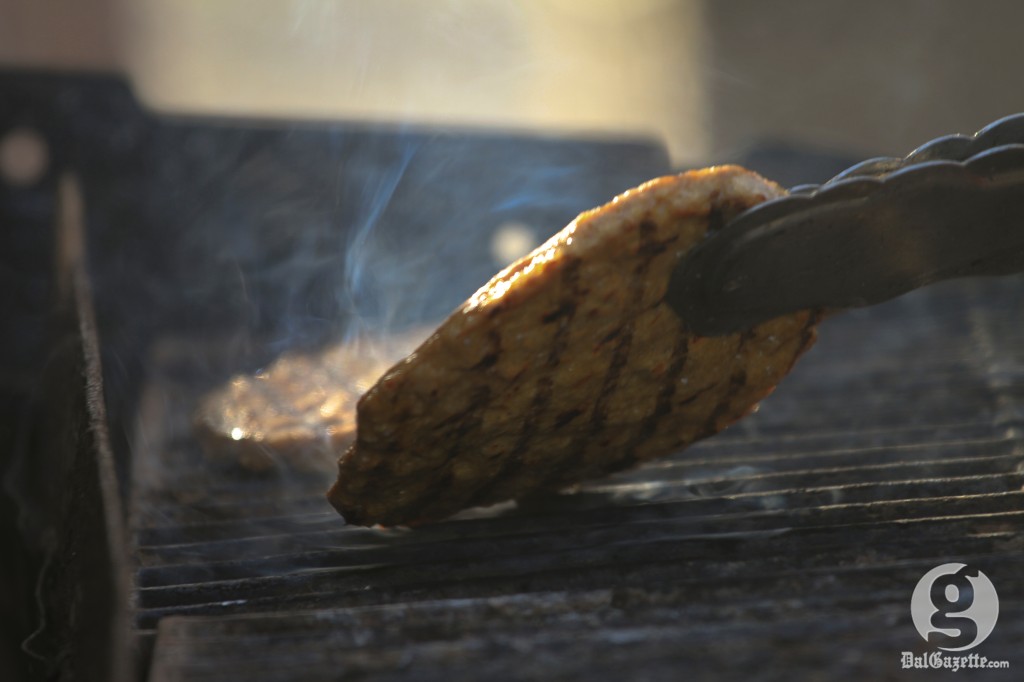 In the early years of spectator sports, fans attending the games needed something to augment their experience. Thus, the concession stand was born. Fans of any sport can always watch a game with everyone's two best friends: beer and hot dogs. However, for some incomprehensible reason, spectators attending games at Wickwire Field will not be able to enjoy either. Thankfully, the Dalplex will still be selling a variety of snacks and beverages, but here are 10 great stadium snacks that we should tender for consideration at varsity games near you. And please, refrain from salivating on the newspaper.
Clam chowder: When it gets cold outside (and it always does), who in their right mind wants a slushee? For those brisk autumn games, soup is the way to go.
Novelty-sized food: Whether it's an eight-pound burger, a sombrero made of nachos or anything labelled "Made in Texas," over-sized and over-saturated foods are a great way to enjoy the game and triple your normal caloric intake all at once.
Anything served in a helmet: There is something about eating ice cream out of a miniature helmet that makes it taste better. Plus, it doubles as a comically tiny hat! (Make sure that the entire contents of the helmet have been eaten before transitioning to hat mode. You have been warned.)
Kosher hot dogs: Choose the dog the Chosen People chew! Best served with fried onions, brown mustard, sauerkraut, a pickle and a disapproving look from your mother. Oy.
Cracker Jack: "Buy me some peanuts and organically sourced granola?" I don't think so. It's all about the classic snack that's part sweet, part savoury and all cavities!
Poutine: Separately, french fries, gravy and cheese curds are all good, but together they form the greatest thing to come out of Quebec since the invention of rioting after your team wins a game.
Wings: Don't be that fan with orange fingerprints on their favourite jersey. Stock up on napkins for this football favourite.
Cheesesteak: The ubiquitous Philadelphia sandwich can be enjoyed anywhere! Except in New Jersey. Don't ask.
Time for Tims– Just like the commercials command us to believe, coffee and donuts make any hockey game better. Now all we need is a rink.
Victory donairs: Save this one for after a big win. Pair your donair with a pint and you'll be celebrating Nova Scotia-style!
A lifelong sports fan, Benjamin Blum entered the world of journalism after suffering a concussion playing rugby for the University of King's College. From that moment, his twin passions for writing and sports motivated the Thornhill, Ont. native to give this journalism thing a try. Having been an athlete, coach and fan for many years, Ben brings his diverse knowledge of sports along with a witty sense of humour to the sports section. Ben was Sports Editor of the Gazette for Volume 146.