A former Dalhousie University Tiger took the Olympic stage at the 2022 Beijing Winter Games last February.
Mike Evelyn represented Canada in men's two and four-person bobsleigh events at the most recent Olympics. Alongside teammate Chris Spring, the pair finished seventh of 30 teams in the two-man, the best Canadian result in this event. In the four-man, the pair of Spring and Evelyn, alongside Cody Sorensen and Samuel Giguere, reached the top ten of 28 teams thanks to a ninth-place finish.
While it was Evelyn's first Olympics, storylines from the Games revolved around the then-new Omicron variant of COVID-19 and measures taken to keep the virus from halting competition. The Gazette caught up with the once-Dal hockey player in March to discuss how he packed in his best possible Olympic experience at such a chaotic time.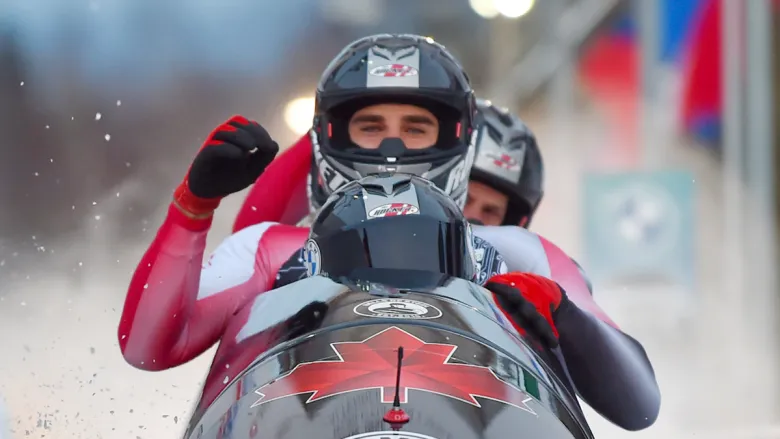 Gazette: You're an Olympian, Mike. When you sit back and think about that fact, was it everything you ever imagined?
Evelyn: There was no audience (laughs). None of my friends and family were able to come; I definitely never expected that. When I grew up dreaming about the Olympics, I was dreaming of being a hockey player. By the time I had the notion that I might have a chance to go to the Games in bobsled, [the opportunity] was already materializing. It was awesome but different than I expected.
Gazette: On the track, you guys [Evelyn and his teammates] did some impressive stuff. In the two-man, you were the top Canadian men's team. You were within the top ten teams of your four-man race as well. That must mean something for it being your first go-round in the Olympics.
Evelyn: We were really proud of it. Chris [Spring] is a special driver. He's got a level of experience people don't normally get, and he's very gifted. I think doing what we did with what we had; we were proud of our efforts. We were sort of playing second fiddle all season in both the two and four-man. So to bump that top Canadian sled in the two-man, we were thrilled with that effort. It was our best; we weren't worried about having left anything on the table. I thought we pushed it to the edge of our capability.
Gazette: On top of that, you put up those results within weeks of qualifying for the Olympics. You qualified on Jan. 28, with the opening ceremonies just a week away. That turnaround must have been crazy. How does that work?
Evelyn: The qualifying is a bit complicated. But the nature of it is that there are multiple tours, not just the [International Bobsleigh and Skeleton Federation] World Cup. There's also the North America Cup and the Europa Cup. So it's possible for teams on those other tours aside from the World Cup to qualify, or even outrank, sleds in the World Cup.
Between a rushed showing midseason in the four-man and missing races due to COVID in Latvia, we found ourselves close to the edge of qualifying because we qualified three sleds. As a nation, we had to beat the other nation qualifying their three sleds. It wasn't about becoming top 30 in the world. It was about outranking the third Russian sled, which was quite highly ranked.
Because of that, it ended up coming right down to the wire in the last race in Saint Moritz [Switzerland] right before the games. It wasn't until we got to the bottom of the hill that we knew we punched our ticket to the Games for three Canadian sleds.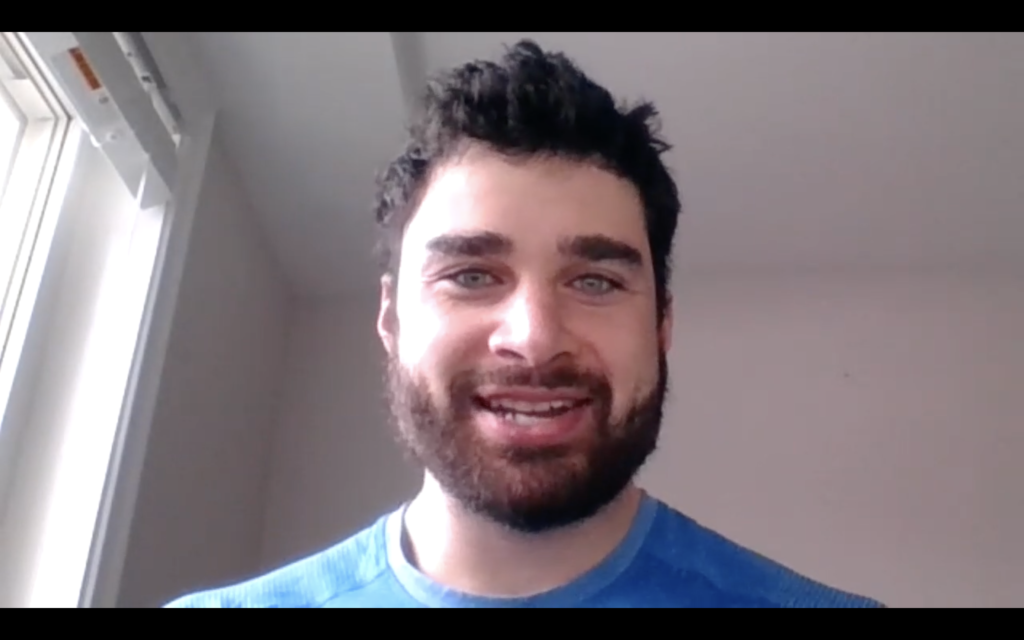 Gazette: What'd you do then? Throw your clothes in your bags and head right for China?
Evelyn: Pretty much. We had to do a holding camp first because of COVID. We were hoping to go home first, but the COVID risk was too high, so we travelled by land to Germany and stayed a week in a holding camp where we could train. Then we flew to China the first day they were accepting athletes. We were still among the first to arrive.
Gazette: When you finally got to China, it had to be a shift. Through the media, there were stories of strict COVID requirements in Beijing. Not only that, but many people didn't bring electronic devices. When you got there, what was the adaptation into that sort of Olympic "bubble" like?
Evelyn: For us, it wasn't a huge adjustment. It was rigorous all season for bobsled in terms of testing and restrictions. We had been [in China] for a test event in October [2021], so we knew what we were getting into. It was definitely a lot of fun seeing other athletes coming from sports with less stringent restrictions. To watch people adjust, it was a lot as there were hundreds of staff in full hazmat suits, and testing was constantly available and required every 24 hours. A lot of people took security measures for their cellphones and personal devices, but we were expecting all that because we were there earlier.
Gazette: So you have your first Olympics in your pocket. Where does the journey go now? Are you back in the swing preparing for the next one?
Evelyn: I've been having that conversation basically since I got home. I think, for now, the consensus is to take it one step at a time. [The 2026 Olympics in] Italy are certainly on my radar. I'm not sure what the next four years will look like, as it doesn't just take skill and ability. It takes a lot of things to go right your way. Accommodation, too; the sport is expensive. There are a lot of forgone wages in order to compete. There will be financial considerations, and there will be a life consideration. I'm getting older now and looking to make moves in my life. While Italy is on my radar, it may not be the only thing.