Tigers float to podium, sending at least 27 to nationals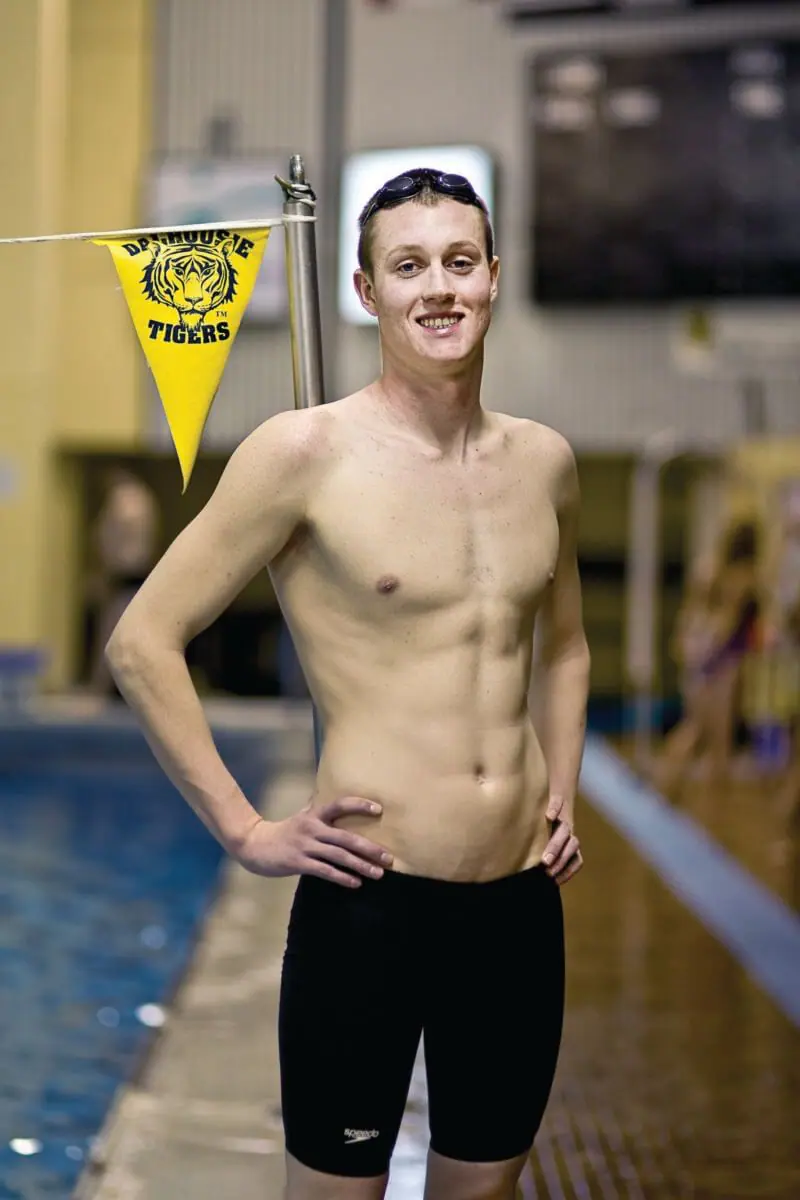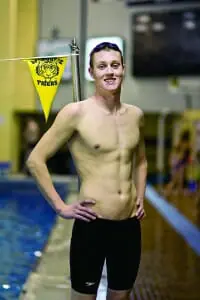 Updated: For more photos, click here.
When swimmers start a race, they stand up on the block, take their mark and bang they're off.
Having that fast start is crucial to finishing strong.
At the AUS invitational swim meet last weekend at the Dalplex pool, Dalhousie stood on that block, took their mark and bang were they ever off, breaking numerous records.
The atmosphere was electric throughout the meet. Teams from across the AUS and McGill showed up to race, and everyone seemed on their game.
The Tigers had a lot to be proud of after the fact. Not only did they win the meet on both the men's and women's sides, but Dal's individuals also dominated the podium.
The standout swimmers included many rookies. In the 200 metre butterfly, Katie Webster beat her lifetime best by two seconds. Molly Wedge won the 100 metre freestyle with a time of 57:61.
On the men's side, rookie Kyle Watson broke not one but two AUS records in the 400 metre and the 1,500 metre freestyle.
"It was really exciting," Watson says. "All our parents are here. The team is all behind everyone."
During his 400 metre race, Watson pushed himself hard.
"At about halfway, I looked up at the board and saw my splits and I felt great, so I just decided to keep going," he says. "I saw I was really ahead of the field and it sort of gave me a lot of adrenaline and I finished hard."
Watson beat his 400 freestyle best by five seconds to finish with a time of 3:57.31.
Tigers coach David Fry was impressed.
"This was really his first major meet as a university swimmer," says Fry, "[It is a] pretty promising start to break an AUS record in his first year.
"I think tonight he was really confident in himself at a critical juncture in the race and from there he was fearless. He really swam with a lot of confidence."
Veterans Dmitry Shulga and Bryan Fumerton had an incredibly tight race in the 200 IM, placing first and second respectively. With only 40 hundredths of a second separating them, Shulga successfully beat the AUS record with a time of 2:04.40.
Second-year Keishia Mills also broke a Dal record in the 200 breaststroke.
This is just the start for the team, as Watson says he and his team are not fully prepared at this early juncture of the season.
"We're not shaved down yet and fully rested, so maybe next week I can even be a second or two faster."
Coach Fry is proud of his team.
"One of our big objectives at a meet like this is to qualify more athletes [for CIS] and we certainly did that," he says. The Tigers have qualified 17 women and 10 men.
The maximum number of swimmers a team can take to the CIS nationals is 18, whereas the most the Dal women's team has ever taken is 16.
"It was a really successful day," says Fry, "[Breaking] the couple of records was really a bonus."
The final AUS race of the season is Jan. 21-22 at UPEI. Dal's men's team will seek their 14th consecutive league championship. The women are pursuing their 11th.