IATI offers step towards better aid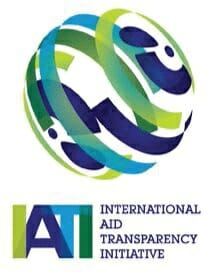 On Oct. 17, an invasion of black boxes descended on Dalhousie campus. They came equipped with a Quick Response (QR) code that took smartphone users straight to www.ewb.ca/yourvoice, a website explaining why the International Aid Transparency Initiative (IATI) is a crucial step in improving Canada's aid effectiveness. If I had a smartphone, or knew what QR codes were before I wrote this article, I'm sure I would have found it incredibly useful and informative.
But for us luddites, representatives from the Dalhousie Engineers Without Borders society stood outside the Killam library, where passersby could chat with a human being about what IATI is and why EWB supports it, and why we should all support it too.
The IATI came to fruition in 2008 when a number of donors, civil society organizations, and foreign aid ministries from various countries pledged to make aid more transparent. Together, the group developed and continues to work on standards for publishing data related to aid expenditure, dubbed the IATI Standard. According to its website, www.aidtransparency.net, this standard publishes "financial flows, results information, budgets, timelines, project descriptions and documentation, activity and sector codes, [and] geographic data" for the public.
Engineers Without Borders has been working on raising awareness in anticipation of the 4th High Level Forum for Aid Effectiveness, taking place in South Korea from Nov. 29 to Dec. 1.
Sophie Henderson, chief representative for the EWB Dalhousie University Chapter, described the forum's intention being "to discuss aid and renew commitments to achieving effectiveness objectives."
A push for transparency in financial flow seems to be a hot topic around the globe lately with Occupy calling for justice and regulation on Wall Street and Greek citizens expressing their discontent, among others. But if these two issues can be said to exemplify the trend, they don't bode well for the IATI endeavour. The last of New York's Occupy tent city dwellers were hauled away on Nov. 16, and the referendum offered by Greek president George Papandreou resulted in an angry condemnation by the other Eurozone members, ultimately leading to the president's resignation.
It seems to me that every attempt to bring any economic and political issues back to the people has been shut down. Over and over, governments and political powerhouses around the world bring out the sense that we should step back and let the big kids handle the issues.
No, not every Occupier has a degree in economics, and no, not every person who has signed the IATI petition—which is being sent to Canadian International Development Agency Minister Bev Oda—knows all the intricate details of international development. But a true democracy takes every citizen's reasonably informed opinion into account.
Citizens of a democracy have a responsibility to be informed and to communicate their vision to the government. Failure to take up this challenge means sending the message that we don't care about the changes occurring in our world.
Initiatives like IATI need support now more than ever. Maybe I'm just speaking from my sensationalist journalist standpoint, but I believe there is an urgent need to express our engagement in the cause. If the common citizen doesn't demand transparency and accountability, we can be sure it won't be given to us.
Sign the petition at www.ewb.ca/yourvoice
Samantha was Opinions Editor of the Gazette for Volumes 145 and 146.