The Dalhousie University Tigers men's and women's curling teams were both victorious in the Atlantic University Sport (AUS) Championship, both winning gold on Mar. 5.
The women's team defeated the University of Prince Edward Island Panthers in the final 5-4. It was a rematch of an earlier meeting in the tournament, where Dal lost to UPEI 5-4.
"It was a tight game but I think we always felt like we had control. We trusted Marin [Callaghan] that she would make that last shot for the win and she did," said Lindsey Burgess, Dal's skip.
Being a tight game against the team which had previously beaten them, the Tigers set the tone in the final.
"We talked from the beginning that we wanted to just go hard, straight out. We didn't want to try and figure out their game plan and what they were planning on doing. We wanted to call the shots from the beginning," said Marin Callaghan, Dal's second shooter.
Callaghan said there were ups and downs throughout the weekend, including losses earlier in the tournament. One would think there could be seeds of doubt placed in Dal's head after losing to the strong UPEI team. However, this was not the case.
"We weren't nervous to play them. We were actually really excited to play them and have a good game and get a little bit of redemption against them," said Burgess.
This success has been sustained over four years, making it four straight AUS titles for the squad.
The Tigers now look onward to nationals on Mar. 15 at Laurentian University in Sudbury, Ont. Callaghan said she is very excited to go with this group of players.
"We've had some people who really love curling and want to represent Dal and want to keep passing that torch as the years go on to keep Dal curling alive," said Burgess.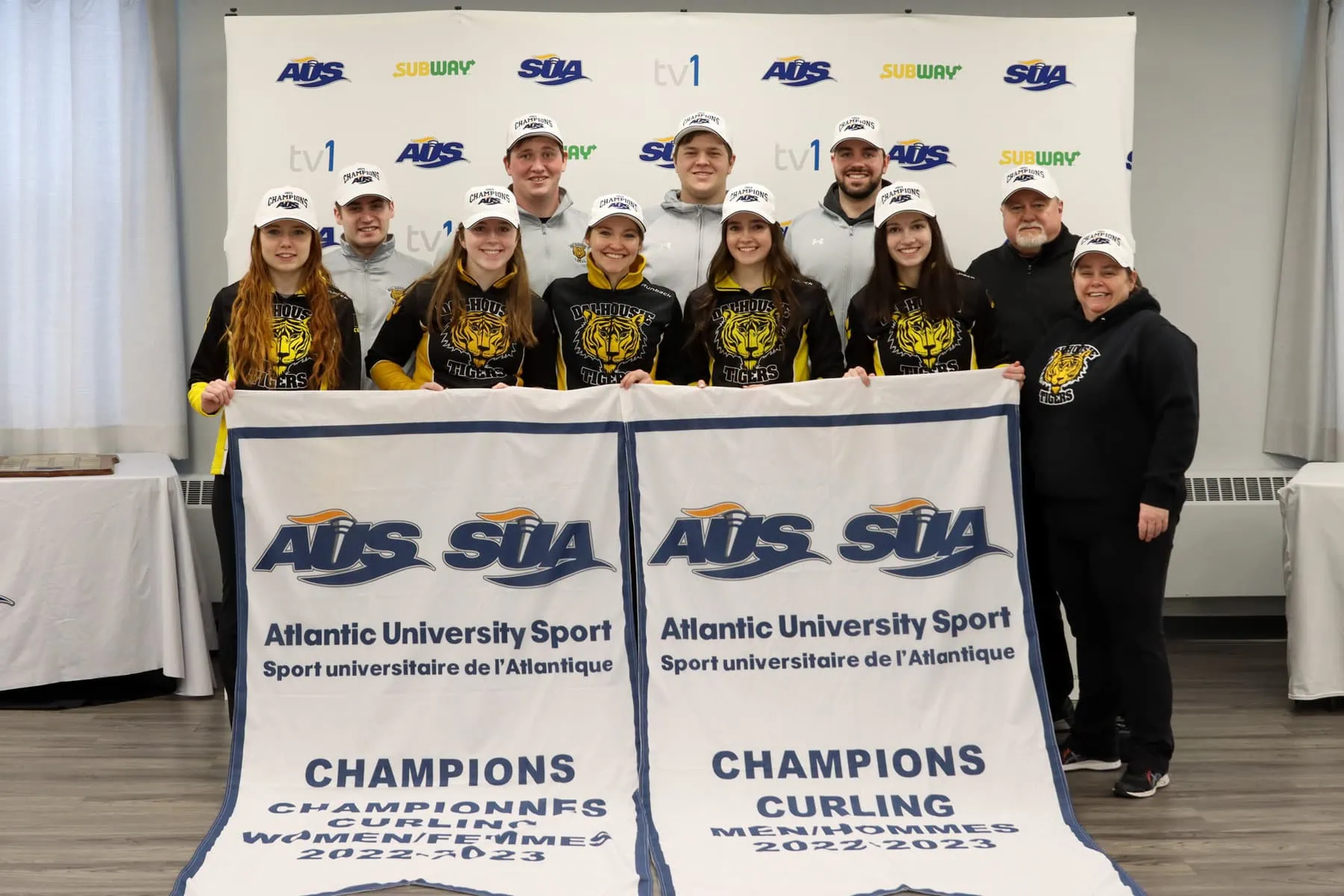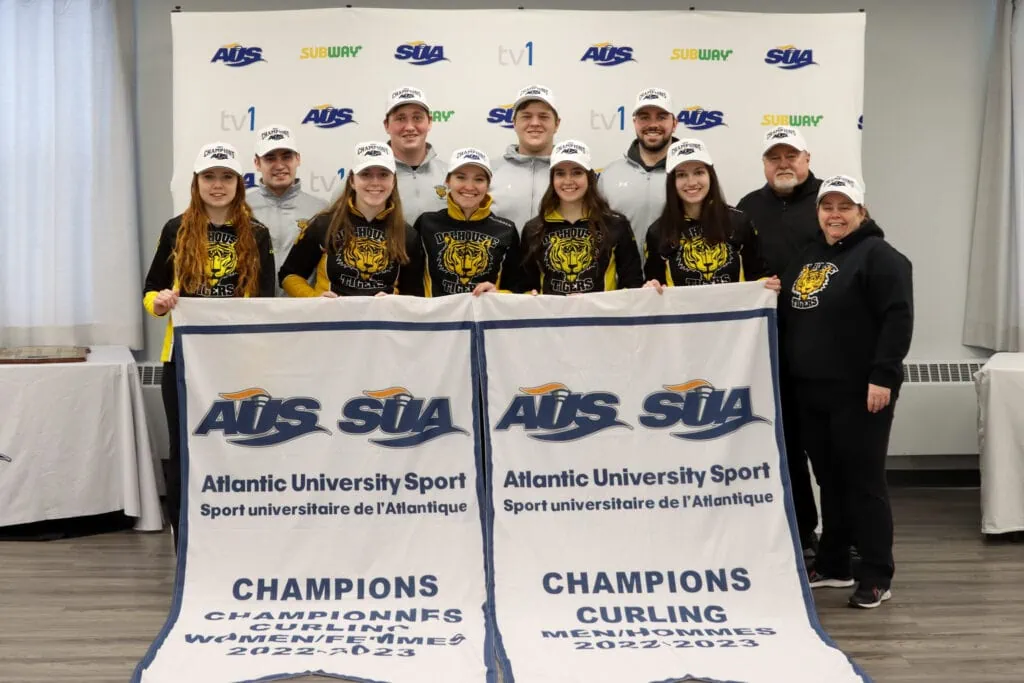 Men's team finds success
The men's team was victorious over the Saint Mary's University Huskies in dominant fashion, winning 7-3 in their AUS final.
Winning a fifth straight title, the Tigers have been dominating the AUS. The team is experienced, with Adam McEachern and David McCurdy both representing Canada at the 2023 FISU World University Games games in January and their skip Ethan Young participating in the most recent Canada Games.
"When you know that there's more at stake in a game, you generally get more zoned in and stay more focused," said McEachren.
In the conference semifinal, the Tigers faced the Memorial University of Newfoundland Sea-Hawks, who finished first in the round-robin stage. McEachren said Memorial and Dal were the two strongest teams.
"We knew if we could get through that semifinal that we were going to have a really good chance to win," said McEachren.
Memorial's skip had a shot to win on his last throw of the rock but fortunately for Dal, he missed. Now, Dal shifts the focus to nationals on Mar. 15, also at Laurentian University.